The legal situation is becoming more complex for Kerri Agee of Noblesville, who in March was indicted on federal fraud charges in connection with Banc-Serv, her now-defunct Westfield financial services firm.
In addition to the criminal case, Agee, 44, is also involved in three civil cases. She's the defendant in a civil suit that Banc-Serv's corporate parent, Newtek Business Services Corp., filed last week. She's the plaintiff in a civil suit against Newtek, filed in July 2018. And in June, she filed for personal Chapter 7 bankruptcy, claiming more than $10 million in liabilities.
All four cases are pending.
"This is definitely complicated," said Jay Tidmarsh, a professor at Notre Dame Law School. "It would be complicated enough without the criminal indictments in the mix."
It's an unusual situation, and one in which each of the cases has a potential bearing on at least one of the others. It's possible, for instance, that some of the same witnesses might be called to testify in both the civil and criminal cases.
"We haven't progressed to witness discovery yet, but there's definitely that potential," said Indianapolis attorney Jon Bont of Paganelli Law Group LLC. Bont is representing Agee both in the criminal case and in her civil suit against Newtek.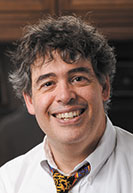 And Agee's financial status is tied to not only her bankruptcy case but the civil cases as well—in both civil cases, Agee and Newtek are seeking monetary damages from each other.
It's not unusual, Bont said, for high-level executives who have left a company to become a party to lawsuits involving that company. What's far less common, he said, is for an executive to also be party to a criminal case involving that former employer.
"That does make it unique," he said.
Neither Agee, Newtek nor Newtek's Dallas-based attorney responded to emails and/or phone messages seeking comment.
Agee, a California native with a bachelor's degree in finance from California State University—Chico, founded Banc-Serv in 2002 with her former husband, Matthew Smith, who left the company in 2005. Agee had previously worked for several financial firms, including The Money Store, which transferred her to Indianapolis.
She was named to IBJ's 2008 Forty Under 40 class, after growing her business from five employees to 10. At the time, she said Banc-Serv had closed more than 500 small business loans.
"I work hard, but I don't think I do anything special," she told IBJ then. "I've always done what I wanted to do. When you're happy doing what you want, it comes naturally."
She sold Banc-Serv in 2016 to Newtek for $5.4 million.
The FBI raided Banc-Serv's office in October 2017. The FBI would not comment at the time, but this March, Agee and four others were indicted in connection with what federal prosecutors describe as a 13-year conspiracy to defraud the U.S. Small Business Administration.
The indictment alleges that, while at Banc-Serv, Agee and the others originated more than $10 million in SBA loans that were not actually eligible for SBA guarantees. Agee was charged with one count of conspiracy to commit wire fraud affecting a financial institution, one count of conspiracy to make false statements in loan-guarantee applications and purchase requests, four counts of wire fraud, and seven counts of making false statements in loan-guarantee applications and purchase requests.
The criminal cases against Agee and the others are pending in U.S. District Court in Indianapolis.
Cross claims

By the time prosecutors filed charges against Agee, she had already left Banc-Serv, and she and the company were engaged in financial disputes with each other.
Agee left Banc-Serv in April 2018, though whether she resigned or was fired is a matter of disagreement.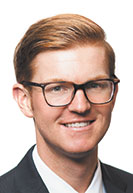 Newtek initiated arbitration proceedings against Agee in June 2018, Bont said, alleging that she had misrepresented Banc-Serv's financial condition and that it would not have purchased the company if it had known the truth.
In turn, Agee filed a breach-of-contract case against Newtek. The case was initially filed in Hamilton Superior Court before being moved to U.S. District Court in Indianapolis.
Among other claims, Agee said Newtek squeezed her out of a management position at Banc-Serv, in violation of her employment contract, and that it withheld certain compensation from her because of its wrongful claim that she was terminated for cause.
She resigned from Banc-Serv, she said, because of her diminished job duties and pay. After she resigned, Agee said, Newtek's CEO called to tell her she was being terminated for cause.
Agee filed for Chapter 7 protection in June in U.S. Bankruptcy Court in Indianapolis.
Agee filed as an individual, although her current husband, Ben Crawford, is named as a co-debtor for some of her debts. Crawford is president and CEO of Indianapolis-based manufacturer Contour Hardening Inc.
The bankruptcy case, in turn, brought details of the arbitration—typically a private matter—into the open.
Newtek filed an adversary proceeding against Agee on Sept. 25, asking the bankruptcy court to except its claims against Agee from any discharge of debt she might receive in her bankruptcy. Agee filed for bankruptcy about a month before hearings in the arbitration case were to begin, which means the arbitration is on hold while the bankruptcy case proceeds.
In its filing, Newtek said Agee was "in personal financial straits" when she sold Banc-Serv because she had personally guaranteed a $750,000 loan to Banc-Serv in 2015 that had gone into default by early 2016. As a result, Newtek said, Agee made "numerous misrepresentations" about Banc-Serv so Newtek would buy the company.
For example, Newtek alleges that, instead of remitting loan payments to Banc-Serv's bank clients, Agee diverted the money into Banc-Serv's operating account, using the money for both Banc-Serv's business operations and "to fund the debtor's lavish lifestyle." Newtek said it learned of this activity only after it had acquired Banc-Serv, and Newtek had to spend more than $800,000 to make those clients whole.
Newtek also alleges that, among other things, Agee did not disclose that Banc-Serv was potentially on the hook for up to $3 million in liabilities related to loans that were not in compliance with SBA regulations, and that Banc-Serv was obligated to provide five years' worth of free services to a client to settle a lawsuit.
As a result of those discoveries, Newtek said, it terminated Agee for cause.
By the end of 2018, Newtek said, it had written down its $5.4 million investment in Banc-Serv to zero. It also paid more than $700,000 in criminal defense costs for Banc-Serve related to the criminal case against Agee.
In trustee's hands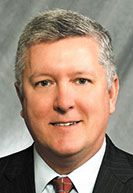 Bont, Agee's attorney, said both Agee's civil suit against Newtek and Newtek's arbitration case against Agee now fall under the authority of the trustee in Agee's bankruptcy case. "Those two cases are very much dependent on the bankruptcy petition."
The arbitration is on hold because of the bankruptcy, Bont said, but Agee's civil case is still moving forward for now.
Agee's bankruptcy filing assigns a value of $2.8 million to her lawsuit against Newtek, listing that amount as an asset. She also lists a $3 million home—her personal residence—among her $6.2 million in total assets.
The bankruptcy filing assigns a value of $5 million to Newtek's claims against Agee, and that amount is included among her $11.7 million in liabilities.
Adding a bankruptcy case to the mix introduces an extra layer of complexity to the situation, said Jeff Hokanson, an attorney at the Indianapolis office of law firm Ice Miller LLP.
By filing for Chapter 7 protection, Hokanson said, Agee has put her civil case against Newtek in the bankruptcy trustee's control, which means she gives up her ability to settle the case.
And if the government ends up seizing Agee's assets in connection with the criminal case against her, there might not be anything left for Newtek to recover in arbitration.
"It's very sticky," Hokanson said. "It's really an interesting case."•
Please enable JavaScript to view this content.