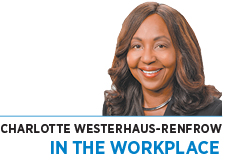 Have you ever seen this scenario? A manager assigns a worker a complicated, time-consuming project. The person is a dedicated employee with a strong work ethic who finishes the project a week before the deadline. The manager, duly impressed with the quality of the finished project, lavishes the worker with praise for completing the assignment early.
The manager concludes that the employee can produce even more work in less time. The next day, the manager tells the worker, "You did such a great job on that project, I am going to reward you with an even bigger project!" The employee is flattered and immediately gets to work in a similar "beat the deadline" fashion.
This scenario repeats several times. Suddenly, to the manager's surprise, the admired employee abruptly resigns from the company. The manager is perplexed, having given the employee more challenging work followed by more praise, even overlooking minor infractions such as the employee taking home office supplies and using the work computer for personal use.
What went wrong? A recent Pew Research Center survey confirms that Americans believe in hard work: 75% of American workers responded that they believe most people can succeed if they work hard. This is far more than workers in other countries, with only 57% of British workers and 35% of Russian workers agreeing to this idea.
Why doesn't the reward of more hard work after a job well done motivate the most productive workers to stay with an organization? How can employers successfully appreciate employees and motivate them to maximize productivity?
The answers to these questions are illuminated aptly in Dan Pink's book, "Drive: The Surprising Truth About What Motivates Us." Pink draws on science, case studies and facts to argue that people need three things to be and stay motivated:
1. Autonomy: the ability to be self-directed in making decisions.
2. Mastery: the urge and opportunity to continually improve.
3. Purpose. finding higher meaning in daily tasks beyond simply the need to make money.
According to Pink, high-performing employees' creativity and motivation are enhanced when they have the autonomy or control over how to accomplish their work within four main aspects: time, technique, team and task. For example, some companies allow employees free time at the workplace to do whatever they want, which leads to workers creating innovative ideas and solutions. A good example is Google, which has benefited from numerous product ideas resulting from developers who were allowed to pursue individual projects during work time. Autonomy can also be afforded by allowing employees to choose whom they work with and which effective techniques they will use to complete an assignment.
As the preceding scenario illustrates, an employee's outward appearance of being happy at work can be deceptive. A seemingly attentive and eager employee's passion to accept every new and challenging assignment might wane over time. Moreover, a lack of opportunity for self-improvement or personal and professional development at work can bore and demotivate employees.
Thus, in order to drive genuine employee engagement, managers can create opportunities for workers to enjoy a sense of progress at work. This can be accomplished by setting tasks for employees that are neither too easy nor excessively challenging. Pink calls such tasks "Goldilocks tasks," or assignments that are not "too hot or too cold." Goldilocks tasks push employees out of their comfort zones and allow them to stretch themselves and develop greater skills.
Finally, because most workers (and especially the most conscientious ones) spend half of their waking hours at work, Pink argues that people intrinsically want a sense of purpose at work. A 2016 global survey of 26,000 LinkedIn members found that 74% of job candidates want a job in which they feel their work matters. Employees who think their work creates positive impact are more likely to feel fulfilled, promote their company and remain at the job longer. Additional studies conducted by Bain & Co. have shown that inspired employees are almost three times more productive than dissatisfied employees.
Ultimately, ensuring that the business's mission and goals are communicated properly to all employees before the assignment of additional tasks is key to creating purpose in employees' work. With a defined purpose and Goldilocks assignments, your employees might find greater motivation to complete projects and remain at your organization for years to come, continuing to support your mission.•
__________
Charlotte Westerhaus-Renfrow is a clinical assistant professor of business law and management, and faculty chair of the undergraduate program at the Indiana University Kelley School of Business at IUPUI.
Please enable JavaScript to view this content.