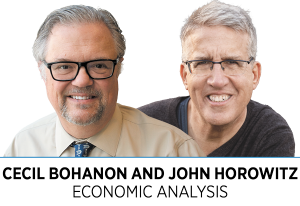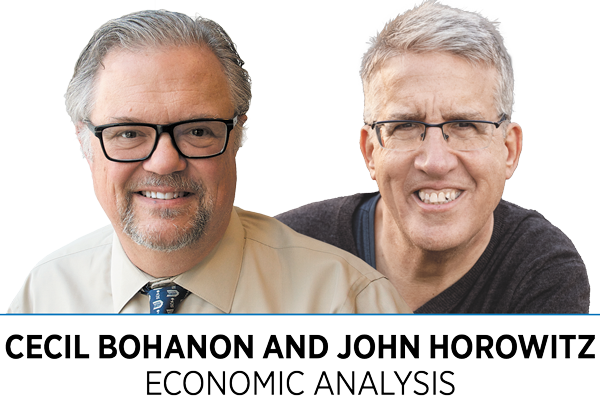 "Inflation is always and everywhere a monetary phenomenon." Milton Friedman made this line famous in a talk he gave in India in 1963. In his view, both the cause and the cure for inflation rest squarely with the monetary authorities. Inflation is caused by an excessive expansion of the money supply and is cured by restraining the growth of the money supply. Curbing inflation can be tough on an economy as it typically raises unemployment. But that short-run cost is a reasonable price to pay to avoid the greater economic collapse that comes from a more ruinous inflation.
Inflation is not caused by rising prices of certain "key" items or "critical" inputs. Such non-monetary theories confuse the nature of inflation, as well as its cause and cure. One of the most persistent "theories" is that rising gasoline prices cause inflation. After all, everything has to be transported, therefore, rising gasoline prices make the price of everything go up. This is appealing as it suggests the cure to inflation lies in getting gasoline prices to decline. While this might have a ring of plausibility, it is wrong.
Disciples of Freidman point out that inflation is by definition an increase in the general price level—that is, an increase in the price of a basket of all goods and services, not just a select few. The recent August report for the consumer price index makes the point. Gasoline prices went down 10.6% from July, but the prices of all goods and services rose 0.1% over the month.
If the decline of gasoline prices were a herald of the end of inflation, why did the stock market decline 4% on the inflation report? Market participants saw the "core CPI," which strips out volatile food and energy costs, rose 0.6% from July to August and 6.3% in year-over-year measure. Declining gas prices didn't and won't kill that off. There is still too much money chasing too few goods, at least to attain the goal the Federal Reserve has committed to—an annual inflation rate of 2%.
So the Federal Reserve will surely stay the course on its interest rate hikes. In fact, by the time you read this column, we will know whether the Fed upped the rate 0.75% or a full point. Unfortunately, wringing inflation out of this economy looks to be "a hard row of stumps to hoe."•
__________
Bohanon and Horowitz are professors of economics at Ball State University. Send comments to ibjedit@ibj.com.
Please enable JavaScript to view this content.