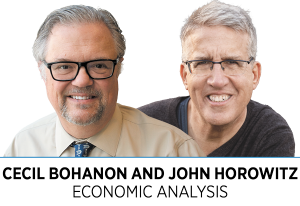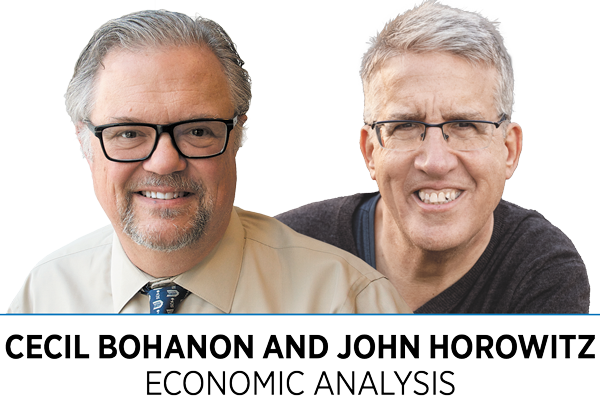 It is a near unanimous proposition among economists that international free trade enhances the wealth of all nations. In 1776, Adam Smith wrote "The Wealth of Nations," considered the first systematic work of economics, partly to make an intellectual case for free trade. In 1843, banker and economist James Wilson founded The Economist magazine with the express intent of repealing the Corn Laws that protected aristocratic landlords from foreign competition. To this day, The Economist continues to be an influential publication.
However, economists are also near-unanimous that national defense can be an exception to free trade. A nation is ill-advised to depend on a potential military adversary for its entire supply of military-related goods. Adam Smith argued exceptions for a state subsidy: "British-made sailcloth and British-made gun-powder may, perhaps, both be vindicated upon this principle." Even as Milton Friedman argued against all tariffs and quotas in his 1962 classic "Capitalism and Freedom," he argued that exceptions "may be justified on strictly political and military grounds; for example, banning the sale of strategic goods to communist countries."
Free trade increases the nation's prosperity but makes the country dependent on foreign sources of goods and services. However, special-interest groups often seek to influence the government to subsidize and protect their product or service from foreign competition.
The government recently enacted the CHIPS Act, arguing the country needs computer chips for national defense. The CHIPS Act authorizes $53 billion in subsidies for domestic semiconductor manufacturing. A report from the Carnegie Endowment indicates that the U.S. has "zero fabrication capacity for leading-edge logic chips (5 nanometers and below), while 67% of world capacity is located in Taiwan."
While the U.S. has 15% of the world's logic-chip capacity, China has 22%, and Taiwan has 36%. News reports say China intends to "unify" with Taiwan within the next decade—by force, if necessary. Since China's population is 60 times larger than Taiwan's, it is quite plausible China will be able to accomplish its goal.
On the other hand, lobbyist filings from the last three months of 2022 indicate a variety of interests not directly involved in semiconductor manufacturing—including labor unions, the social media company Snap, FedEx, home heating and cooling companies, cryptocurrency exchange Coinbase, and even the American Israel Public Affairs Committee—are vying for some of the benefits from the CHIPS Act. Perhaps subsidizing on "strictly military" grounds is impossible in a representative democracy. A necessary evil?•
__________
Bohanon and Horowitz are professors of economics at Ball State University. Send comments to ibjedit@ibj.com.
Please enable JavaScript to view this content.