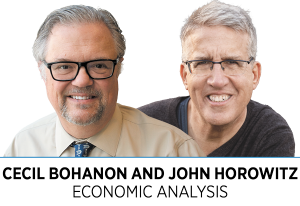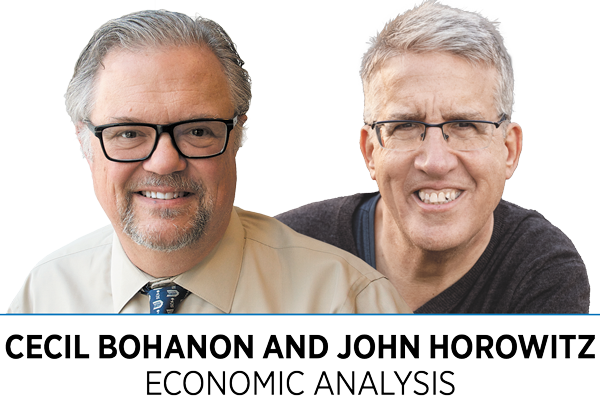 Last week's employment report indicated that total U.S. nonfarm payroll rose by 236,000 in March, while the unemployment rate declined to 3.5%. Job growth slowed compared with the average monthly gains of 334,000 over the prior six months. The economy has added jobs for 26 consecutive months.
However, the situation is different in the so-called "tech" sector. In the last six months, Amazon laid off 27,000 workers, and Meta (formerly known as Facebook) has let 20,000 workers go. It is estimated that 169,000 workers have lost jobs in technology companies since the first of the year.
Of course, an economy can do well overall while certain sectors lag. However, anecdotal evidence in media reports suggests that the recent layoffs at tech behemoths are a byproduct of an over-hiring spree. The big tech firms hired workers they did not need and could not use.
One employee at Meta indicated that she spent her "time in meetings that didn't accomplish anything" while still collecting a six-figure salary. A veteran tech worker reported that co-workers "did on-site yoga and took long lunches." One tech observer reported, "Tech executives who have done layoffs have been startled to realize the cuts didn't have a big effect on productivity."
Why would a profit-maximizing company hire high-paid workers and then assign them to do nothing? The big tech companies thought they would need those workers soon. They had experienced being short-staffed in the past, and it seemed prudent to have an excess inventory of qualified staff for an expected expansion. But the expansion never happened. One recently laid-off worker opined: "They were just kind of, like, hoarding us like Pokémon cards."
Others surmise a more nefarious motive: Hire to keep the best and brightest from other firms or from starting their own firms, neutralizing potentially disruptive competitors. Suppressing competition reminds us of the urban legend about big oil companies buying the rights to a carburetor that would give everyone 60 miles per gallon and then keeping it off the market.
However, a study by economists at the University of Chicago's Becker Friedman Institute for Economics, hardly a bastion of anti-market conspiracy theorists, shows that when inventors move from small to larger firms, "their earnings increase by 12.6% and their innovative output declines by 6% to 11%."
So maybe the layoffs at the tech behemoths will yield a social dividend by directing highly skilled workers to do something more valuable than practicing yoga all day.•
__________
Bohanon and Horowitz are professors of economics at Ball State University. Send comments to ibjedit@ibj.com.
Please enable JavaScript to view this content.