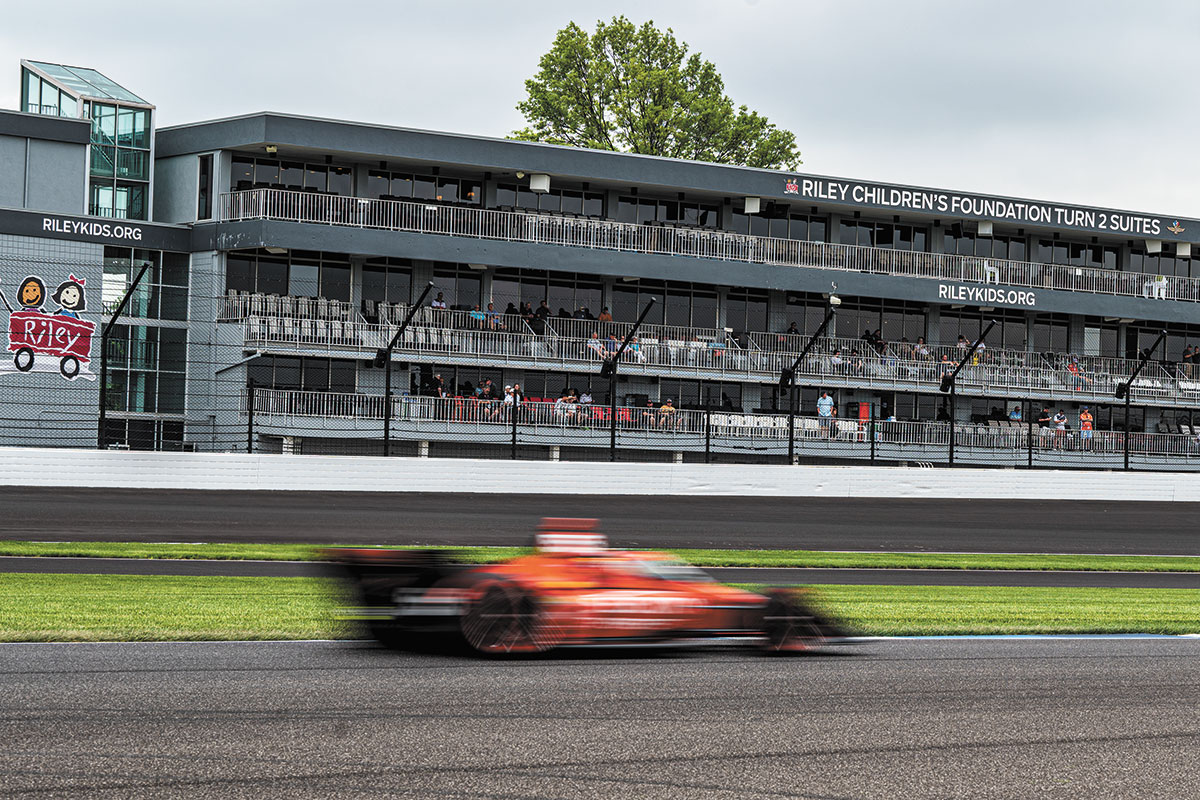 Some say there's not a bad spot at the Indianapolis Motor Speedway to take in the Indianapolis 500, whether you prefer the laid-back parts of the infield, the eardrum-throbbing bedlam of the Snake Pit in Turn 3 or a more traditional view from the grandstands.
But for some, nothing beats watching The Greatest Spectacle in Racing surrounded by friends, business clients and co-workers from inside one of the 116 suites outside of Turn 2 and in several spots along the track's front straightaway.
The suites are the most exclusive spaces to be found at IMS, totaling about 4,000—or just 1.6%—of the venue's 257,000 seats. And they're the most expensive, too—about $72,000 a year to more than $130,000 a year, depending on location, length of commitment and number of daily admission tickets (which range from 30 to 80).
But many suite holders say they're worth the investment as year-round marketing tools and even status symbols.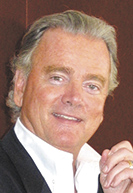 "It works for us as a business, and it certainly delivers on the enjoyment factor," said real estate executive Turner Woodard, who has had a space in the Riley Foundation Turn 2 suites building for more than a decade. "It's a great experience, even as it's gotten more costly over the years. And it's one we plan to hang onto."
IMS suites are used the most in May—during practice, qualifying and racing associated with the Indianapolis 500—and for other race weekends, including the Verizon 200 at the Brickyard in August and IMSA TireRack.com Battle on the Bricks in September.
But Turn 2 suite holders can use them year-round for events and meetings.
Woodard, who remembers as a young man dreaming of having a second-turn suite, said his Turner James Investments and Turner John Management companies use the suite to entertain prospective and existing clients, partners, friends and employees during the racing season and other parts of the year.
And Woodard often auctions off the space for single-day events at the track to raise money for charities, he said. Woodard is a former majority owner of The Stutz hybrid workspace development who sold most of his stake in 2021. He is now redeveloping properties in Carmel.
Indianapolis-based logistics firm Harding Global also has a suite on the top floor of the Turn 2 building. Fred Azbell, executive vice president and chief financial officer for Harding, said the company hosts meetings in the space throughout the year and uses it to entertain clients.
He said the company in the past paid for suites at both IMS and Lucas Oil Stadium. But in recent years, it's kept only the IMS space because of the company's strong connections to racing. Founder Mike Harding partnered with Steinbrenner Racing in 2019 to help field then-Indy Lights winner—and now rising IndyCar star—Pato O'Ward, who finished second last year in the Indianapolis 500.
"This suite is something that we feel like we'll have for the rest of our lives because it's become so important to us," he said.
Azbell added that, while a suite isn't right for every company, he encourages executives to consider it—particularly those who are interested in motorsports or have clients who are.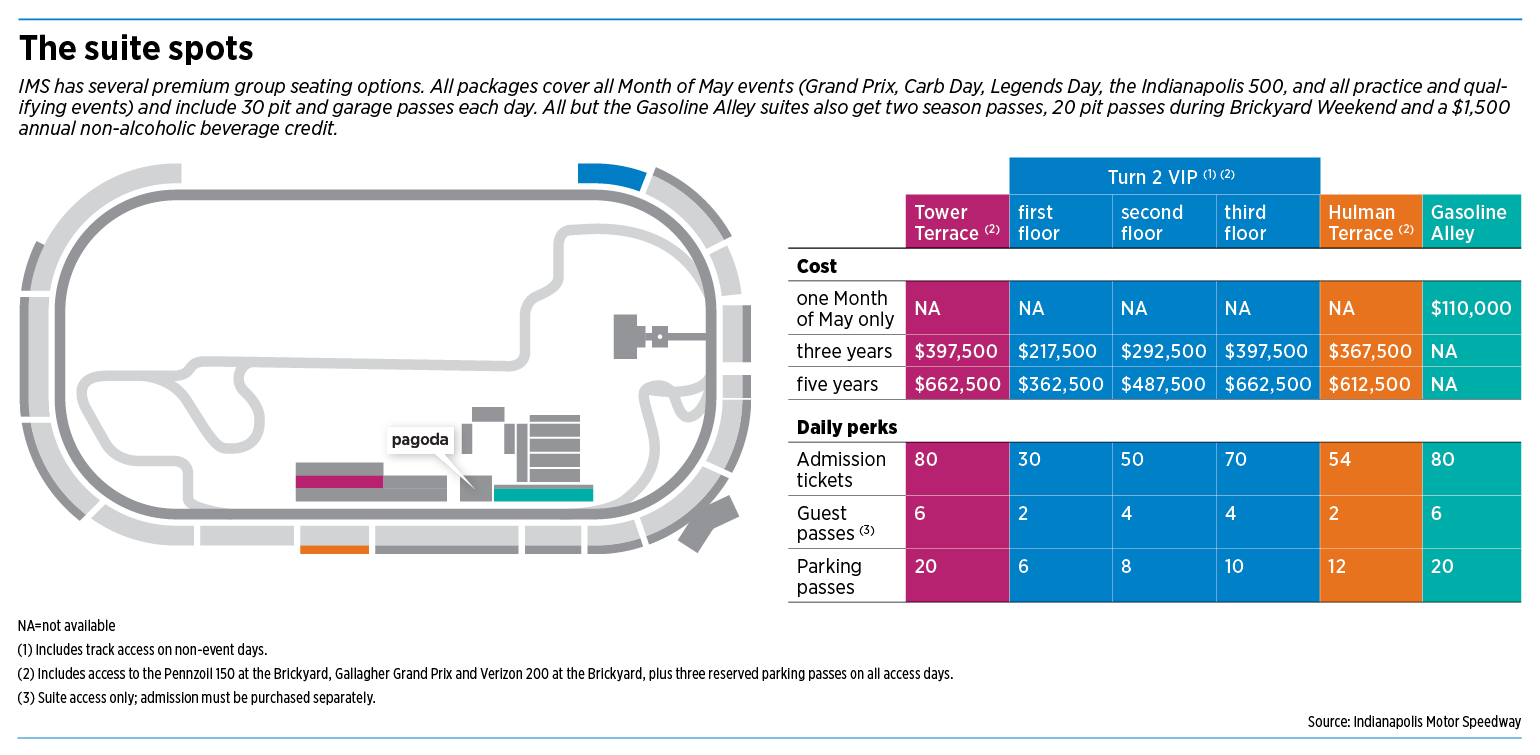 Varied pricing
The cost of a Turn 2 suite can be hefty, but price varies by floor in the three-story structure. The range is from $72,500 a year for the first floor to $132,500 a year for the third floor, which offers the best views. Personalizing the space costs extra, as do staffing and catering (most suites include a $1,500 beverage allowance). And suite holders must commit for either three or five years.
Other suites cost about the same. The Tower Terrace suites on the inside of the track, north of the Pagoda, average $132,500 a year, and the Hulman Terrace suites, just outside the track, average $122,500 a year, plus the costs of improvements, food and beverages.
Based on their list prices—and not accounting for any special arrangements IMS might have with specific suite holders—the spaces bring revenue of about $10 million annually for the track. That's in addition to about $4 million a year generated by the suites in Gasoline Alley, which are available for $110,000 but only during May, and the newer 1,100-seat Hulman Terrace Club, which costs $1,750 per person (plus food and beverage) and is open for all activities tied to the Indianapolis 500.
A step up from the Hulman Terrace Club is the Indy 500 Club, where small batches of tickets—about a dozen—are sold to multiple groups for $45,000 per set. That package offers tickets to exclusive IMS events, a race-day police escort and full catering.
IMS also offers off-track hospitality areas in pavilions behind the pagoda and temporary corporate suites that are paired with grandstand seating.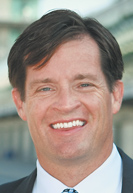 IMS President Doug Boles said demand for suites is always "exceptionally high" ahead of the Indianapolis 500. The waiting list for annual suites is at least 20 companies deep—and for good reason, he said.
"It's pretty similar to the Super Bowl in that it's an opportunity for corporations to bring in their key clients and customers to a massive 'bucket list' sporting event," Boles told IBJ. "A lot of these [groups] use it as a business tool—not unlike somebody that takes a client to go play golf. But this is a way to do that with interaction at a racetrack with an atmosphere that is just unmatched."
Revving the engines
Several of Indiana's largest companies lease annual suites at IMS, just as they do at other sports venues across the city, including Lucas Oil Stadium and Gainbridge Fieldhouse. Among the users at the speedway are Allied Solutions LLC, Allison Transmission Holdings Inc., Milestone Contractors LP and tourism agency Visit Indy. The Indianapolis Colts also have an IMS suite, which is on the third floor of the Turn 2 building.
Visit Indy uses its suite to woo existing and prospective conventions. The organization plans to use it throughout all 15 days of on-track activity in May alone.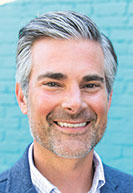 Chris Gahl, executive vice president of Visit Indy, said the Indianapolis 500 is a "vital" tool at the organization's disposal—one that is often used to help the city close deals in a way that can't be matched by competitor cities.
He said Visit Indy can credit time potential city clients spent at the track, whether during the annual NASCAR-led Brickyard Weekend or past events like the Red Bull Air Race, for closing "countless" deals. But for years, he said, the most popular attraction has been the Indianapolis 500 and associated races, practice and qualifying.
"We know that the Indy 500 is what Indianapolis is most known for globally," Gahl said. "So being able to host prospective convention and event planners with the backdrop of [the 500] has long been a key sales and marketing strategy for Visit Indy.
"Our pitch is very simple," Gahl said. "If we can host the world's largest single-day sporting event, we're confident we can host their meeting or convention."
The Indiana Economic Development Corp. also uses space at the speedway, including the fourth and fifth floors of the track's famous pagoda, to entertain companies considering making major investments in the state.
According to public records, the IEDC paid a license fee of about $394,000 to lease the space in 2022 during Month of May activities and $48,000 for a Gasoline Alley suite for Brickyard Weekend.
It spent $124,000 in July 2022 to renovate the pagoda space. (Suite holders with multi-year commitments are permitted to personalize their spaces but at their own expense. Changes can include custom countertops, new paint and décor.)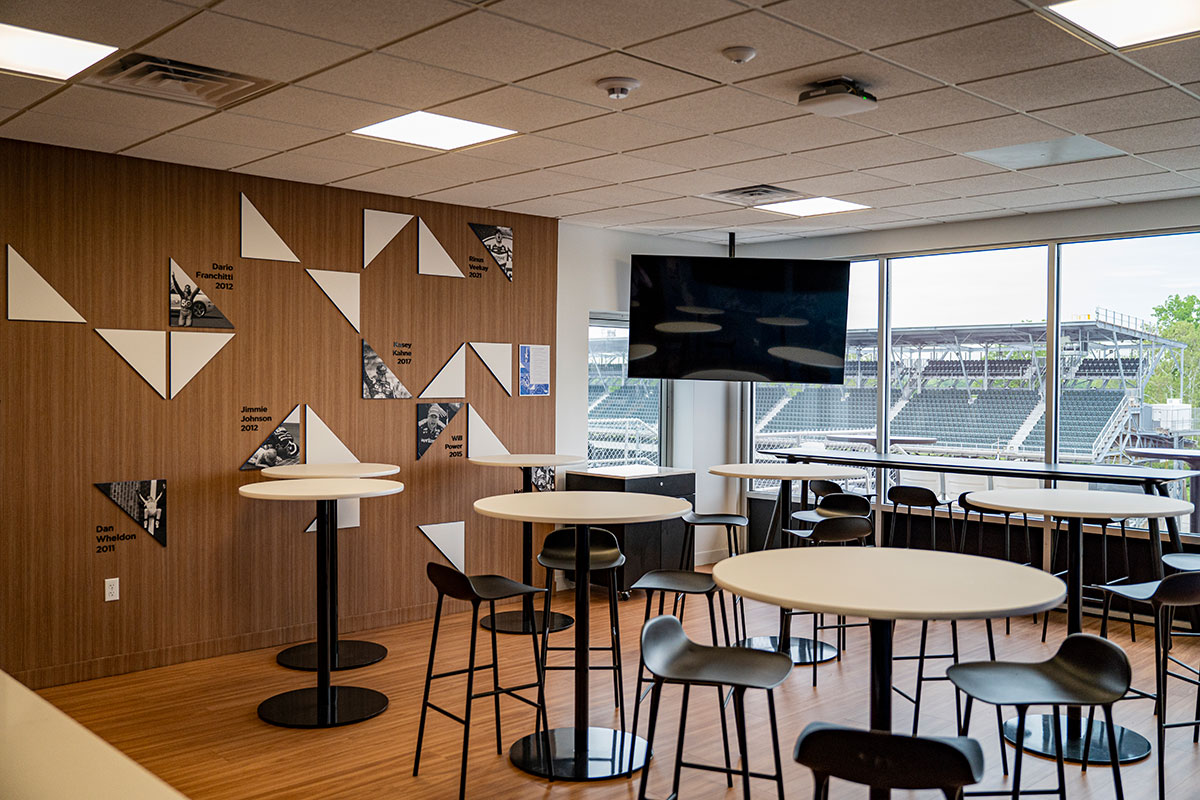 'Selling that identity'
Ken Ungar, president of sports marketing firm Charge and former IMS chief of staff, said the suite entertaining by IEDC and Visit Indy is "100% on brand" for both organizations. He said those groups have likely brought billions of dollars of economic activity to the state in deals negotiated in part at the track during the Indianapolis 500.
"There is no other event that has that type of longevity and world recognition and cultural importance," he said. "It is connected to the identity of the state, and both those organizations are selling that identity."
Ungar said that while other venues have their own advantages, premium access to the Indy 500 is often viewed as one of the best values because it provides access before the race to behind-the-scenes spaces, such as the garages and pit areas along the front straightaway.
"Generally, you cannot go into the locker room of the Colts or the Pacers," Ungar said. "If you're really lucky, you'll sit courtside, but the difference-maker at IMS, and with the [Indianapolis 500], is you go where the drivers and their teams are working and you basically get behind the velvet rope.
"All of this is part of the suite experience, so when you package it together from a business perspective, it is a very powerful part of the marketing mix for a company looking to entertain."
A unique opportunity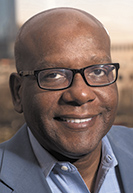 John Thompson, CEO of multiple Indianapolis-based companies, including Thompson Distribution Co. Inc., has a lot of experience with suites at the track. He previously helped manage a suite for Indianapolis-based Herff Jones as its lead director and board chair and is now a board member for both the IEDC and the National Bank of Indianapolis, which leases a Gasoline Alley suite. He plans to bounce between those two spaces on race day.
Thompson said one of the biggest advantages to having a suite is the breadth of opportunities it offers.
"If you're on this planet, you know about the Indy 500, and naturally most would love to [attend] it someday," Thompson said. "So as a suite holder, you have that client all day, and you're providing them with a lifetime memory and, hopefully, winning them over. You're certainly getting a lot out of the investment you're making."
Thompson acknowledged, however, that figuring out whom to invite to the track is more art than science. Generally, tickets for race day are used to entertain decision-makers and higher-level corporate employees. But in some cases, schedule conflicts mean top brass comes in during qualifications weekend rather than for the Indy 500, which falls on Memorial Day weekend, when many people have other plans.
Ungar said that while top company people may come in for big events, companies might also practice softer strategies throughout the May events in hopes of generating leads for future sales.
"There's so much going on when it comes to list-building for these events," he said. "But to the extent that companies are [trying to build relationships], it's about just building out a schedule that makes sense for that company and the prospects they're bringing in."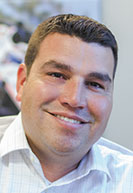 Rick Cuellar, senior vice president of brands for the Indianapolis office of London firm CSM Sport & Entertainment, said many companies have sought to lean into suites extensively since the pandemic subsided as a way to reengage with their city's sports assets and to bring clients back into the fold.
"A lot of our brand partners and sponsors are using this higher-level access" as a perk for their clients, he said. "They're extending their marketing and sales plans to include big events like this, whereas before it was a lot looser, where a brand might just send tickets out and say, 'Hey, enjoy the day on us.'"
IMS' Boles said demand for suites increased coming out of COVID. Now, the track is starting to think long term about whether it will need to build more.
"The suite business is cyclical. We've gone through years like the last couple and not just sold out, but there's a big waiting list," he said. "And then you go through other years where you can't fill everything. So we've had those conversations, but we haven't really decided yet that we should go ahead and add them."•
Please enable JavaScript to view this content.