Both Dan Tashnek and his company, Prevounce Health, are relative newcomers to Indianapolis.
Tashnek, 35, is the CEO and co-founder of Prevounce, a med-tech startup that launched in Los Angeles in 2019. Prevounce began as a pure software company, offering a platform for physicians to remotely monitor their patients' vital signs. But when the company expanded into hardware—things like internet-connected blood pressure cuffs and scales—shipping those items nationwide from the West Coast didn't seem to make sense.
After researching potential locations, Prevounce settled on Indianapolis. The company already had two remote employees here, and the central location and business-friendly climate were appealing. The company moved here in October, taking office and warehouse space on Post Road.
The company currently has 33 employees (with an additional 12 vacant positions), up from 19 in April. This spring, it raised its first outside investment: $4.5 million from angel investors.
Tashnek said the move has been a "no-regrets" experience, both professionally and personally.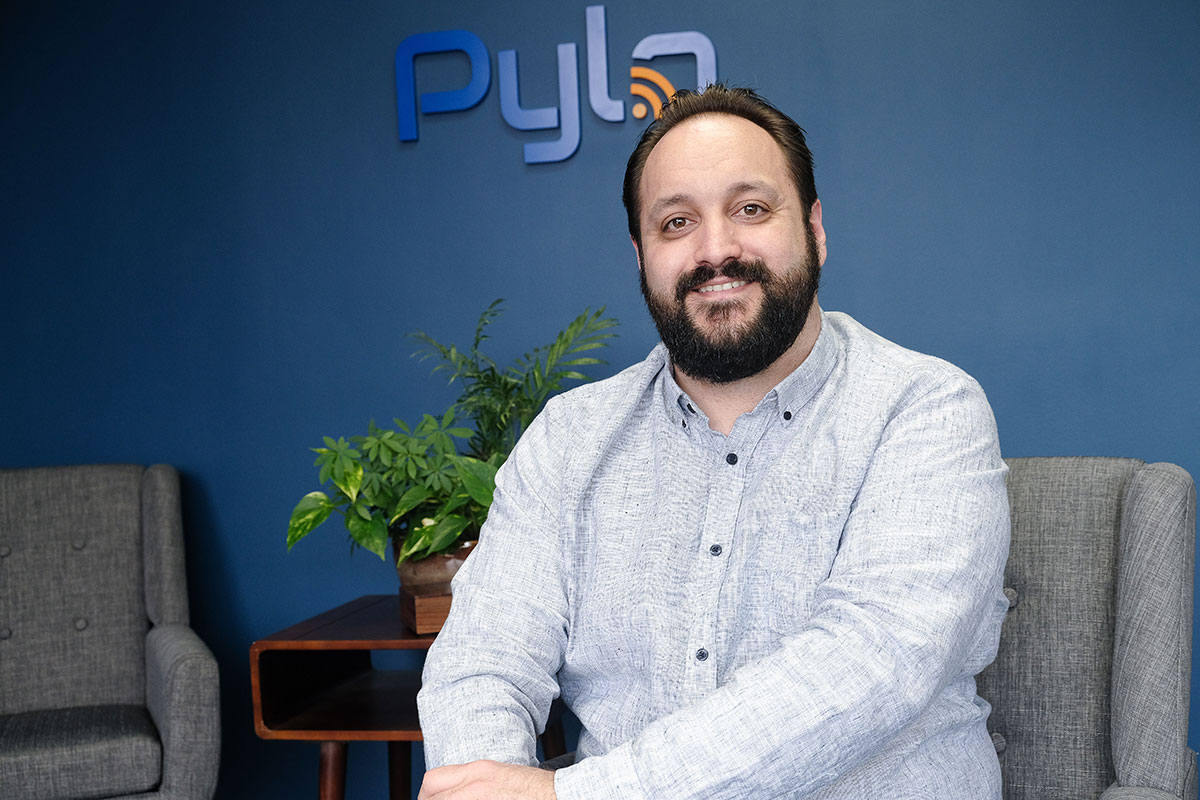 How familiar were you with Indianapolis before you started researching it as a possible relocation spot?
I wasn't familiar with the area at all.
What about this area was the biggest surprise?
Maybe I'll answer twice. For a fun one, I really was impressed and surprised with a lot of the sort of ethnic foods and the amount of them. You don't have as many as LA, but you kind of have one or two really good restaurants of every sort, which was exciting … and then obviously, I guess the other one would be just coming here and seeing that COVID was basically over. I don't mean to be political, but just going back and forth between California and here and seeing just the difference in two parts of the country, it was almost jarring to see just the cultural differences that have sort of popped up over the last two, three, four years.
Is there some aspect of California culture that you think could work well here?
This is not going to be a one-to-one response, but … the one thing California has done really well the last umpteen years is that sort of startup, roll-up-your-sleeves, find people who are willing to work … harder than a 9-to-5 sort of job. … And I didn't know if that would be here as much as it was in California. That was one of my big worries. … It really is catching on here; [that] is the truth. … It's exciting to see, especially younger folks that we're hiring, but all ages, be really excited to sort of build something together and have that startup attitude. … In L.A., its [startup culture is] kind of its own monolith now, whereas here it's still sort of budding and has a lot of innovation I think they could do.
What's your best advice for making a long-distance move?
I had two employees [in Indianapolis] that I already worked with for quite a while … with other moves I've made, I would sort of move and stay kind of insular and try to figure things out. But the fact that I was forced to sort of immediately have social friends that knew the area and stuff like that was huge. It just jump-started the whole experience.•
Please enable JavaScript to view this content.