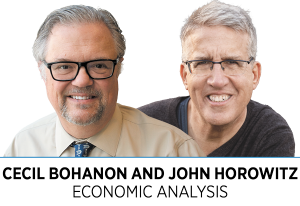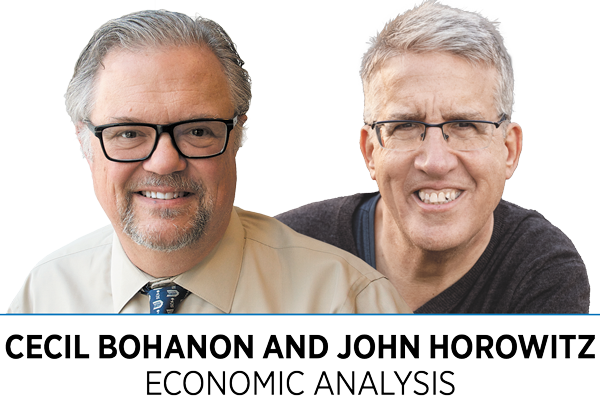 Economists use public-good theory to think about government programs. A pure public good is a good that benefits everyone. Indeed, no one can be excluded from its benefits. National defense is a quintessential public good. Protection from foreign invaders for one is protection for all. Because people can receive the benefits without paying, governments are justified in forcing people to pay taxes.
But this insight immediately leads to another problem noted for millennia: Who will guard the guards themselves? We don't want a public good to become a public bad. We want a military strong enough to defend us, but we also don't want it to trample on our personal freedom.
The Supreme Court has found the power to declare war gives the federal government broad powers. These include the authority to charter the Bank of the United States (McCulloch v. Maryland) and to continue rent-control laws after World War II. But the court expressed concern that the war powers could be used to "largely obliterate the Ninth and Tenth Amendments." Justice Robert Jackson added that war powers are one of the most dangerous for a free government and must be scrutinized with care.
One limit on the power of the military is that our 1791 constitution made the elected president its commander in chief. Since then, no military commander has successfully challenged the president's authority or attempted a coup d'etat to remove the president. President Harry Truman famously fired Gen. Douglas MacArthur.
On the other hand, we don't want the president using the military to stay in power. In 1948, then Costa Rican President Rafael Calderón claimed the election results were fraudulent. He appealed to the Legislature, which his party controlled, to void the results and used the army to stay in power. Overturning the election led to civil war. Calderón lost the war.
As a result of the Costa Rican Civil War, on Dec. 1, 1948, provisional President Jose Figueres restrained the power of the military by abolishing the army. In its place, he created a national police force. Ever since then, Costa Rica's transfers of power have been peaceful. However, without a military, Figueres years later had to appeal to and receive help from the United States during a border confrontation with Nicaragua.
As Justice Jackson indicated, having a sufficiently strong military while guarding against the abuse of war powers requires careful scrutiny. And maybe a little bit of historical luck.•
__________
Bohanon and Horowitz are professors of economics at Ball State University. Send comments to ibjedit@ibj.com.
Please enable JavaScript to view this content.