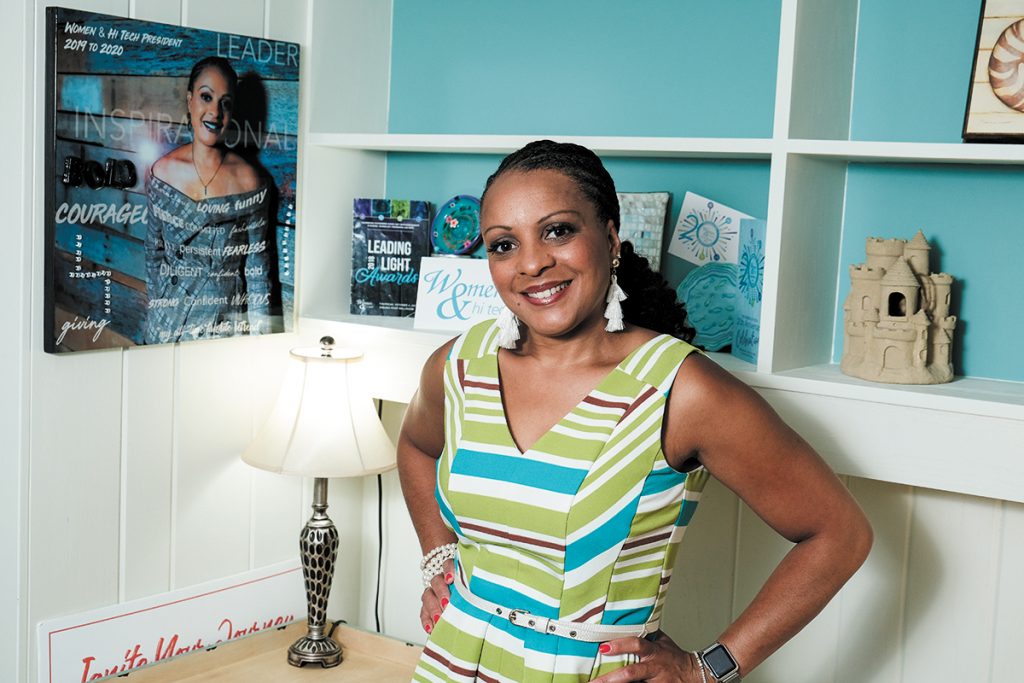 When Angela Freeman thinks of her professional success, her attention turns to her mom and dad, teachers and the members of her hometown church in Berea, Kentucky, who helped her get there.
So it's no surprise that Freeman, who turns 46 next month, has spent so much of her professional career trying to pay it forward.
During her six years on the board of Women & Hi Tech—the last year as its president—Freeman has focused as much on up-and-coming young women and schoolgirls as on supporting the not-for-profit's members.
Freeman's unique background and career path—from molecular biologist to practicing attorney—as well as her intelligence, fearless leadership, optimistic outlook and willingness to speak up make her an ideal role model for both professionals and youth.
During her time on the board, Women & Hi Tech has undergone a sea change from a networking establishment to a mentoring and advocacy group willing to take on difficult topics and challenges. Freeman has been a big part of spearheading that effort.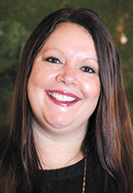 "Seeing the work Angela has done and the impact she's made has been truly inspiring," said Rebecca Bormann, Women & Hi Tech's president-elect. "I know I have really big shoes to fill. But, knowing Angela, she'll be there whenever I need her."
Though Freeman's term as president expires July 1 and her board membership one year later, her peers say her legacy with that organization and beyond will be long-lasting.
"You'll never see Angela sit silent. You will always hear her voice," said Linda Calvin, vice president of the School of IT at Ivy Tech Community
College and a Women & Hi Tech member. "And we'll be better for it."
After receiving a full academic scholarship to the University of Louisville, Freeman earned a bachelor's in biology and chemistry and a master's in molecular biology. Her original goal was to become a doctor, but in college she discovered research science. She first focused on biochemistry, then became fascinated with DNA.
"That was really interesting to me, that you could look at an organism's DNA and discover where it came from," Freeman said.
That led her to a job in the fall of 2000 with Eli Lilly and Co. as a biologist working on biomarker identification.
"For me, it was big-time, moving into a big city, working for a big company like Eli Lilly," Freeman said. "I was a little country girl. I had never seen the inside of a big corporation."
While part of the move to Indianapolis was a culture shock, being one of the few minority women in her field was not.
As an African American growing up in a city of only 10,000 people, with only 4% African American, Freeman was used to being in the minority. As a woman excelling in the male-dominated fields of math and science, she was seldom around people who looked like her at school or work.
"I've always been a woman of color in the room where there's not much diversity," Freeman said. "That's my world."
But it wasn't just being a Black female that got her noticed at Lilly. In addition to a strong aptitude for math and science, she's an eloquent speaker. And, she admitted, she likes to talk.
"I've got a big mouth and that gets you put on a lot of committees," Freeman said with a trademark laugh.
"I was always involved in things to keep people engaged," she added. "That got reported back to Lilly [managers] and that got me involved in the African American forums."
Freeman wasn't about to let her seat at the table go to waste. She spoke boldly about topics like systemic racism and unconscious bias that until recently few would touch. And she was never intimidated, even when talking to top executives.
"I am—unapologetically—who I am," she said.
Diversity champion
Soon, Freeman became a diversity champion at Lilly. At the same time, she earned a number of promotions, working on discovery genetics, translational medicine, genomics, ligand-binding and clinical-assay design and development.
"I was doing meaningful research, collecting data and presenting data. I traveled and went to huge conferences all over the world," she said. "I got exposed to so many people and got to see what real science was like and what it takes from discovery through the pipeline to making and selling a drug."
Along the way, Freeman was one of a handful of people who won the company's Chairman's Ovation Award, a global diversity award. The winners participated in a roundtable discussion with then-CEO Sidney Taurel.
"Most of the people at the roundtable were at the VP level. I was a lab rat," Freeman said.
But she didn't shrink from the opportunity.
"There were a couple of things I wanted to tell him," Freeman recalled.
She brought up the inequities of Lilly's performance management process and the lack of diversity in Lilly Research Laboratories and offered suggestions for improvements.
"I conveyed that, while Lilly was promoting diversity as an initiative corporate-wide, that message was often being lost at middle management and was not necessarily being communicated or prioritized at the departmental levels, such that the corporate message was not necessarily ringing true for those with boots on the ground," she said.
Speaking freely at the roundtable caught the eye—and ear—of Alecia DeCoudreaux, an African American who had served as vice president and general counsel for Lilly and later became president of Mills College in Oakland.
DeCoudreaux told Freeman to call if she ever needed anything. Eighteen months later, Freeman asked DeCoudreaux for advice about becoming an attorney.
"In the 2008-2009 timeframe, the economy was down and people were stressing," Freeman said. "A lot of my colleagues were talking about their Plan B. I didn't have a Plan B. So I started thinking about what I wanted to do."
Freeman attended a Lilly program that featured someone who was both a lawyer and a doctor. Something in Freeman clicked.
"They were talking about the privacy issues with your DNA and the legalities of socialized medicine," Freeman said. "That triggered something with me. It was fascinating. I had never thought about the legal side of it."
And it was an area where she felt she could make a positive impact—even beyond business.
"After a little more than a decade as a scientist, I discovered that I wanted more challenges and fulfillment in my career," Freeman said.
DeCoudreaux told her that, with her skill set, "You have to be a patent attorney. And I said to myself, 'What the hell is that?'" Freeman recalled. "In terms of being an attorney, the only thing I knew was a divorce attorney and a criminal attorney."
Scientific approach
Like any good scientist, Freeman started a methodical investigation into legal careers.
She spent a year talking with patent attorneys and another year studying for the LSAT, a test that determines if and where you can go to law school.
As a working professional and young mother, she knew getting a law degree wouldn't be easy. But the idea of becoming a patent attorney "was exciting as hell to me," she said.
In 2009, when she was nearly 35, Freeman was accepted into Indiana University's McKinney School of Law
"Working at Lilly during the day and going to law school at night, that was tough," Freeman said. "My son, Cameron, was 5 years old. It was a hustle. I pulled so many all-nighters, but I loved it."
She graduated in 2012.
Her success wouldn't have been possible, Freeman said, without the support of her husband, Cliff, an area manager at Bridgestone/Firestone.
Throughout her career, she said, "he has continued to support me and made sacrifices for me and our family. That deserves recognition, as I could have never been so successful—if I can consider myself successful—without his support."
Freeman originally hoped to get a job as an attorney for Lilly—and even interviewed for a couple of legal positions there. But when that didn't work out, "I decided it was time to go," she said.
Leaving "was difficult because it was not a part of the original plan," she said. "I came here to work for Lilly and that's all I knew."
But Freeman was encouraged by several male mentors, including a diverse male mentor "who convinced me that I could establish a promising legal career as an [intellectual property] attorney at Barnes & Thornburg."
She was reluctant to take the plunge.
"I had heard the horror stories of how some law firms treated their associates, particularly women and people of color," she said.
"I was both, and coming from a corporate environment where I had enjoyed overwhelming support from both male and female supervisors, most of whom were not diverse, the prospect of going into what I assumed was one of these demanding, dog-eat-dog legal practices that was knowingly going to mistreat me was daunting. But, I went."
Freeman was surprised to find Barnes & Thornburg a place she could "express my uniqueness and demonstrate my authenticity, while delivering exceptional legal and client services."
Ground-breaker
It was at Barnes & Thornburg that Freeman crossed paths with the all-volunteer Women & Hi Tech. Barnes & Thornburg was a major sponsor.
The outgoing president asked Freeman if she was interested in filling an open leadership position.
"It was the networking director, which was kind of like the party planner, and that was all me," Freeman said.
But her involvement went far beyond planning parties.
"Women & Hi Tech was the first non-profit organization whose mission aligned with my personal goal of supporting and advocating for women in STEM," or science, technology, engineering and math, she said. "I loved the organization."
Oddly, Freeman had never heard of Women & Hi Tech despite the fact that she worked with one of the organization's two co-founders for several years at Lilly.
In 2014, when Freeman joined the Women & Hi Tech board, "it was active in the community and doing great work, but was still relatively unknown," she said.
"Throughout its history, most likely due to the composition of the board, Women & Hi Tech had primarily focused on two facets of women in STEM—women in technology and Caucasian or non-diverse women."
Freeman didn't hesitate to play the role of disruptor.
After serving four years as networking director, she became president-elect in 2018. A year later, she was named the group's first African American president.
"With the addition of me and a few other diverse women on the board, the organization's focus began to expand beyond women in tech to include all women in STEM. It was around 2017 that I began to bring attention and raise awareness as to how Women & Hi Tech could become an even more diverse and inclusive organization," she said.
Freeman's strategy included hosting in 2018 the group's first Special Edition Executive Women's Forum to discuss the diversity—and lack thereof—of women in STEM. That same year, Women & Hi Tech co-hosted the second annual Ignite Your Superpower event to expose students to STEM careers and professionals, including diverse girls at Indianapolis Public Schools and Lawrence and Warren township middle schools.
Later that year, the board voted to change its bylaws to reflect the organization's commitment to diversity, equity and inclusion of all women in STEM. In 2017, the organization had changed its mission statement to do likewise.
In 2019, Women & Hi Tech celebrated its 20th anniversary with an event that saw the organization give more scholarship money to girls and young women than at any previous event, Bormann said.
"We prioritized diversity, equity and inclusion," Freeman said. "There are extra challenges minority women face, and we want to make sure diversity happens in our organization and the community."
Since then, Women & Hi Tech has established infrastructure and offered programming and events designed to be inclusive of all women in all facets of STEM.
This year, Women & Hi Tech hired Child Advocates to conduct a custom edition of its "Interrupting Racism for Children" training session for its board members "to teach us how bias and racism are institutionalized in American systems, so that we can avoid similar inequities and disparities in our own organization," Freeman said.
In taking the steps it has, she said, "I believe Women & Hi Tech has become a recognized leader in our city and statewide community that fuels and funds our female STEM talent pipeline."
Parental guidance
Not a day goes by, Freeman said, that she doesn't think of the support she got from her mom, Barbara, and her dad, Gregory. Her mother spent hours at the local library looking for information on events, camps and workshops on math, science and leadership that her daughter could attend.
Freeman said her mom never bought into the stereotype that girls and women—let along African American women—couldn't excel at math and science. Freeman knows not all Black girls have that kind of support.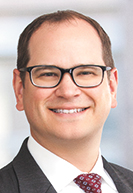 "Tech and STEM are very technical. You can't get into the [sector] without an education," Freeman said. "For a long time, African Americans had to fight to get into school and college. As a people, we are generations behind. It starts there, with the historical unfairness. Even for African American people who had access to education, there's a stereotype that math and science were never a strong suit for" African Americans, she said.
Black boys and especially girls are "getting this message early," she said. "Whether it's true or not, they accept it. And they fall out of the pipeline early."
Eric Williams, a Barnes & Thornburg attorney who works closely with Freeman, said she "goes out of her way to mentor younger folks in the community.
"She's always willing to meet, have coffee or lunch with people on their way up. Some people are hesitant to do that because of the time commitment, but I've never seen her pass up the opportunity to mentor to young people."
Those who know Freeman aren't surprised that she's become a voice for diversity.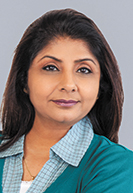 "She takes on tough subjects … . Whatever the topic, she speaks very boldly," said Rupal Thanawala, a veteran of the local STEM sector and a Women & Hi Tech member. "That's what[Women & Hi Tech] needed. We were trying to make a polite appeal. She put the elephant on the table. She did that by her words and her actions."
And usually manages to do so without turning people away from her or the topic.
Freeman "has remained very authentic in who she is while navigating these mostly white male places in a way that garners attention but doesn't create pushback when she raises the issue of diversity," said Doris Tolliver, who attended law school with Freeman and is now director of partnerships and impact for child advocacy organization Foster America.
"She's super smart, charismatic, kind and unapologetic about who she is," Tolliver said. "There is something that she exudes that makes [it] clear she's genuine and leading with her heart and makes you want to join with her."
Freeman proudly points to the current makeup of the Women & Hi Tech board. The 15-member board this upcoming year will have one Hispanic member, one man and three African Americans.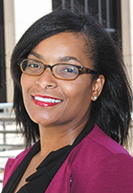 "We will have the most diverse board we've ever had and probably the most diverse board of any non-profit," Freeman said. "That shows we're not just talking about diversity. That shows we're serious about what we're doing."
Resonating message
In the wake of the recent killings of two unarmed Black men, Ahmaud Arbery in Georgia and George Floyd in Minnesota, and the resulting protests over racial injustice, Freeman's message echoes even louder.
She admitted the last month has been tough.
"Two weeks ago, I was in a pretty ugly place," Freeman said. "It just wore me out."
The outrage that's erupted over racial injustice and police brutality has been a long time coming, she added.
"Black people just want a fair shot. They're not asking you to give them nothing," Freeman said. "They want you to know they're constantly fighting a stacked deck. It's exhausting. We've been saying this for years and years."
She's hopeful this is a watershed moment.
"It's not just the gangsters and the rappers and the low-income. It's everybody. Ask any African American at the executive level. They've been pulled over by the police. …
"It's real out here. The more that average, regular people see this, it will start to change."
Freeman is optimistic the change will be long-lasting. She's hopeful her work with Women & Hi Tech and at Barnes & Thornburg will add to that.
"We've all heard that diversity is good business. I'd like to take it beyond the business case," she said. "Diversity is the right thing. At this point, it's about changing hearts and minds. That's what's beginning to happen right now."•
Please enable JavaScript to view this content.