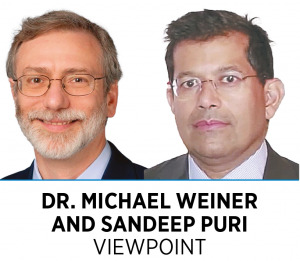 As COVID-19 threatens to surge again, we remain faced with large and often unexplained variations in local and state policies that indicate when masks are required in indoor public areas. When governments and businesses require mask-wearing, it often seems arbitrary, with little reasoning and little accessible data
Businesses seek to achieve the objectives of remaining open and operational, providing employee and customer safety, and maintaining employee morale. Fostering predictability in mask-wearing policies is a way to contribute to all three.
We propose that businesses consider that mask-wearing is about balancing community health objectives and individual liberty. If, instead of COVID-19, the current pandemic had been caused by smallpox, which is more contagious and deadly than COVID-19, a trade-off toward community safety as opposed to individual mask-wearing decisions would be more warranted than it appears to be with COVID-19. On the other end of the spectrum, we see that, for seasonal influenza, most U.S. communities do not require mask-wearing, despite influenza's contagiousness. Influenza's lower fatality risk seems to provide some degree of comfort.
The U.S. Centers for Disease Control and Prevention recently disseminated criteria that could be used at state, local or individual levels for increasing protections against COVID-19. These criteria refer to new COVID-19 admissions in the preceding seven days, the percentage of staffed inpatient beds occupied by "COVID-19 patients," and total new COVID-19 cases (per 100,000 population) in the preceding seven days. Although these criteria represent a useful foundation for gauging risk and implementing protective practices, we propose two additions.
First, to account for the many infections occurring outside hospitals, we propose a set of metrics that focus more on community-based risk. Our metrics would be the following: contagiousness, vulnerability of communities to infection, harm caused by the disease, severity of harm and direction of harm.
More timely data about death might be needed, because our metrics would include information about death, which is not represented in the CDC's formula. Although details of scoring the metrics would require greater review and attention, our criteria provide a foundation for action, rather than relying on politics and guesswork. We believe that our approach would yield an improvement. (Additional details and discussion of the criteria and suggestions will appear in a forthcoming issue of the University of Dayton Law Review.)
Since COVID-19 lies between smallpox and seasonal influenza in terms of contagiousness and fatality, an aggregate score would signal the extent to which risk exceeds that of seasonal influenza as a point of reference.
Second, we suggest that our structured approach to implementing mask-wearing policies be used not only by governments, but also directly by businesses of all types. Many individual businesses took initiative to go beyond unenforced laws and regulations pertaining to mask-wearing in the development of their own policies. They did this to protect their employees, customers and commerce.
They could now organize among themselves in local or regional areas, to create consortium agreements that they would then enforce within their establishments. Consortia could build momentum and spark innovation, while enhancing community trust. Standardization of criteria across consortium members would be advantageous in clarifying and standardizing expectations from both employees and customers.
In a new phase of long-term strategies, businesses can consider a metrics-based approach, lobby legislators and local officials to rely on evidence, provide employees and customers with predictability around mask-wearing, and protect health and business operations.•
__________
Weiner is chief of health services research and development at the Richard L. Roudebush Veterans Affairs Medical Center in Indianapolis. Puri is executive director of the Brooklyn Law School Access to Justice Initiative.
Correction: This column originally included the incorrect photo of Dr. Michael Weiner, which has been corrected. See all of our corrections here.
Please enable JavaScript to view this content.