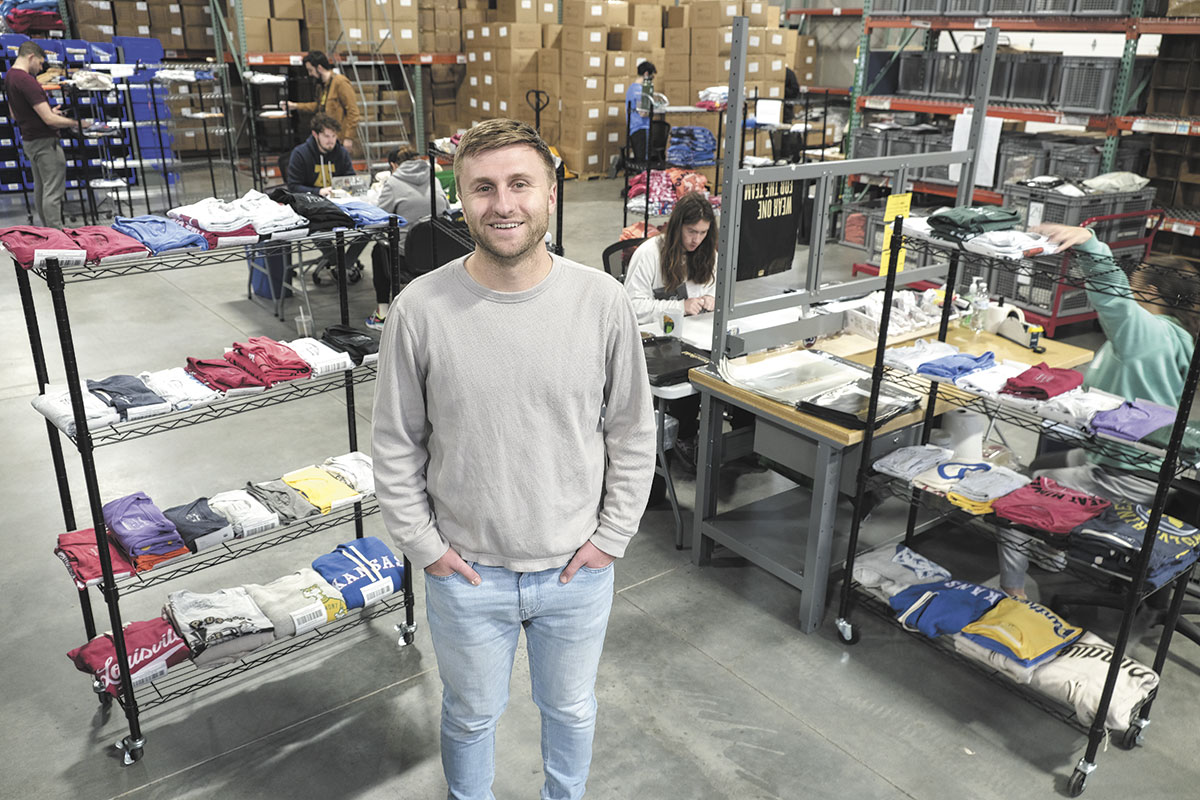 Every March, the NCAA men's basketball tournament puts the staff of Homefield Apparel on high alert.
The Indianapolis company specializes in selling vintage-themed T-shirts to fans of 150 universities, and surprising storylines have become a sure thing in the 68-team NCAA tournament.
"There's always somebody who makes a tournament run," said Connor Hitchcock, who founded Homefield Apparel with his wife, Christa Hitchcock, in 2018.
Last year's Cinderella team, No. 15 seed St. Peter's University, became a made-to-order winner for Homefield. The school of 3,000 students matched Homefield's expertise of working with colleges of all sizes. And St. Peter's quirky team nickname of Peacocks felt right in line with perpetual Homefield favorites such as the Anteaters of UC Irvine and the Fightin' Blue Hens of the University of Delaware.
As opening weekend of the 2022 tournament ended, Homefield locked in a licensing agreement with St. Peter's and made T-shirts, including a new "Strut of Destiny" design, available for purchase. More than 500 online orders rolled in by Monday afternoon. The ride wasn't over because St. Peter's won one more game—against Purdue University—to make the tournament's Elite Eight.
And this year, Homefield was able to quickly respond when No. 16-seed Fairleigh Dickinson University from New Jersey, defeated No. 1-seed Purdue in a first-round game. It rolled out a six-piece collection with vintage FDU logos, including T-shirts, a sweatshirt and fleece sweatpants.
"Let's shock the world," Homefield said in a pinned tweet.
That's just the way Homefield likes to operate at tournament time—by being nimble enough to jump on a school that's trending without trying to offer something for every fan.
"We can't make a collection for 20 mid-majors," Connor Hitchcock said. "That takes a ton of time. But we're ready to move quickly."
Small-school upsets aside, Hitchcock was all-in cheering for his alma mater, Indiana University, though the men's team lost Sunday night to the University of Miami. The IU women's team, a No. 1 seed in its tournament, lost on Monday night, also to the University of Miami.
Homefield's Indiana University gear outsells all other schools, and the company recently strengthened its ties to IU by becoming a portfolio business for the IU Angel Network of investors. The IU Angel Network is managed by IU Ventures, a not-for-profit venture capital program affiliated with the university.
Hitchcock said money from the IU Angel Network supplied about 25% of a round of undisclosed funding. The money is being spent on adding team members to the company, which has grown from two employees to 40 in five years.
"When you're growing an apparel business it's different than a tech company or something else," said Hitchcock, a 28-year-old alum of Carmel High School. "Even when you're profitable, it just requires so much cash because it's a physical product. We wanted to hire more people in the marketing and design fronts because those two are what make us completely different. We understand your school in a different way, both in terms of how we design the apparel and how we interact with you."

Social network
Based in a 17,000-square-foot facility in Speedway near the Allison Transmission campus and Indianapolis Motor Speedway, Homefield Apparel built its nationwide fan base on Twitter.
Hitchcock said Auburn University football fans, for example, probably appreciated Homefield's social media style before they purchased a retro T-shirt featuring Aubie the tiger wearing a sailor's hat.
"We tapped into this sports culture on Twitter," Hitchcock said. "That's where all the conversation and a lot of the camaraderie about sports happens. Twitter can be an awful place, but it also can be a great place."
The Hitchcocks launched Homefield with about $200,000 in funding from friends and family members, Connor said.
Homefield followed Hoosier Proud, an online apparel retailer Connor founded during his undergraduate days in Bloomington.
Today, Connor refers to himself as the marketer in the husband-and-wife team. Christa serves as creative director and the point person for archival research into the histories and traditions of schools.
It's the kind of research that led to 12 shirt designs for Providence College, including a 1960s throwback depicting school mascot Friar Dom smiling before he shoots a basketball. Hitchcock said the company's social media relationship with Providence fans led to Homefield being part of the Rhode Island school's alumni association event at a Manhattan bar earlier this month, kicking off the Big East conference tournament.
Although most of Homefield's sales are made online, the company is planning an in-person pop-up next month in Bloomington to celebrate the Little 500 bicycle races.
"We're going to be meeting people down there and having a good time at the Graduate Hotel," Connor Hitchcock said. "Sure, we'll sling some shirts, but that's secondary to what we're actually doing."
An early success in Homefield's Twitter marketing history arrived with the 2019 IU football season. Hitchcock promoted the hashtag #9WINDIANA to rally fans around the concept of the Hoosiers winning nine games. The season ended with eight victories, but the campaign resulted in a "ton of momentum" for the Homefield brand, Hitchcock said.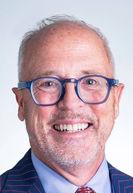 "We're probably the first organization that's ever been positively affected by Indiana football," Hitchcock said with a laugh.
John Talbott, director of the Center for Education and Research in Retail at IU's Kelley School of Business, was one of Hitchcock's college instructors. Talbott also is one of the founding investors in Homefield.
"Twitter turned out to be very important to them as a brand management tool, which is different from a lot of other companies," Talbott said. "There's a lot of media success on Twitter, but there's not that many people who go to Twitter and try to drive people back to their website to buy a garment."
Talbott said conversational activity at Homefield's Twitter profile, @HomefieldApparl, provided results when marketing at Facebook and Instagram and the use of Google keywords fell short. "They evolved from, 'We're selling apparel and accessories that have sports logos,' to 'We're selling an interesting story about sports.'"
Hoosier teamwork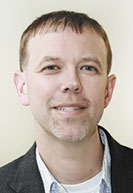 About 150 investors make up the IU Angel Network, according to Jason Whitney, chief venture officer of IU Ventures and executive director of the IU Angel Network. Each investor pays a $1,500 annual membership fee and must fit one of the following criteria: alum, student, parent of a student or alum, and present or former faculty or staff member.
Whitney said investment opportunities are presented to members of the IU Angel Network each month. Since February 2020, the network has invested more than $7 million in nearly 30 companies.
"Each angel gets to make their own decision, and then each angel gets to choose the amount they invest," he said. "They can be in for whatever the minimum investment amount is or $1 million, whatever they want."
Highlights in the portfolio include startups Podchaser and Docket.
Podchaser, a podcast database co-founded by IU alum Cole Raven, was acquired by Swedish tech company Acast last July. When the deal was announced, Podchaser was valued at $27.2 million.
Docket, a meeting management platform founded by IU alum Darin Brown and launched via Indianapolis-based venture studio High Alpha, was absorbed by Zoom in November.
Homefield Apparel became part of the IU Angel Network portfolio in October.
Whitney said one reason Homefield is attractive to investors is because the company's efforts to work with schools previously underserved by apparel companies translated into licensing deals with larger institutions.
Of course, connecting with Indiana University provided Homefield (and Hoosier Proud in the past) a major partner out of the gate. Canadian publication University Magazine reported in January that IU ranks No. 2 among schools with the largest population of living alumni.
That number is about 650,000 for IU, trailing only Penn State University's 673,000. Purdue ranked No. 10 on the list with 479,000 living alumni.
"When [IU Angel Network] press releases go out, our portfolio companies tend to see a big uptick in their website traffic based on people wanting to come out and support them," Whitney said.
IU faculty member Talbott said IU Angel Network is part of a venture capital ecosystem that's mutually supportive for investors and entrepreneurs.
"It's not just around money," Talbott said. "It's mutually supportive around, 'Where do we find sourcing?' 'What does your tech stack look like?' 'What were your capital raises like?' It's a community that can help each other."
Talbott said early-stage capital generally gravitates toward the "next shiny ball." He has jokingly suggested to Hitchcock, "Can you put 'blockchain' or 'AI' in the pitch deck?"
"Everybody loves technology," Talbott said.
But despite making an old-school product, technology is closely intertwined with Homefield's business model. "Retail today is a technology play," Talbott said. "Having good information and being able to guide your decisions by grounding in data is important."
The Hitchcocks also take a modern approach to work. Last year, Homefield introduced a four-day work week. No salaries or benefits were trimmed in the move, which has office staff present Monday through Thursday and production and distribution staff on a staggered schedule.
"This is our opportunity to get to be in charge of something," Connor Hitchcock said. "If we really say, 'We care so much more about this place enabling people to live a more full life than we do making T-shirts,' why wouldn't we do it?"
'Where did you get that?'
Most Homefield T-shirts are priced at $34, which lands the product in a "premium" category.
"Obviously, the macro conditions we're in right now may preclude someone from buying a higher-priced T-shirt," said Whitney, the IU Angel Network executive director. "That's a 'nice to have' not a 'need to have.' But Connor has demonstrated effective marketing tactics. The growth they've continued to see, despite those economic conditions, would lead me to believe that they're going to continue to see that growth."
In the world of licensed sportswear, Homefield is a smaller company than Jacksonville, Florida-based Fanatics, which sells Homefield items among its sprawling offerings, and Columbus, Ohio-based Homage, a brand known for vintage-themed T-shirts.
Central Indiana is home to The Shop, which sells sports, collegiate and pop culture apparel at two area stores; 19Nine, which specializes in college basketball shorts; and United State of Indiana, which sells officially licensed Indianapolis Motor Speedway gear and recently opened its first brick-and-mortar shop.
Homefield hit its stride, Hitchcock said, when it struck licensing deals with schools outside the dominant conferences of the NCAA.
"Nobody was trying to make anything cool for Western Michigan," Hitchcock said. "There are some amazing Broncos logos."
"Wear one for the team" serves as a Homefield advertising slogan, but customers aren't restricted to a single team. Multiple people have purchased shirts from all 150 schools on the Homefield website, Hitchcock said.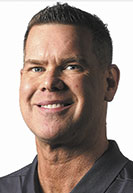 Jake Query, co-host of the "Kevin and Query" morning show on The Fan 93.5 and 107.5-FM, said he owns T-shirts made by Homefield, The Shop and Homage.
"I have the retro sports gear of 15 different teams that I don't necessarily root for," Query said. "But seeing the logo takes me back to those days of picking NFL games and watching them with my dad."
Hitchcock said pop culture also plays a role in a shirt's popularity. In 2024, Homefield is set to begin a licensing relationship with UC Santa Cruz, the school immortalized in 1994 film "Pulp Fiction" when John Travolta's character wears a UC Santa Cruz Banana Slugs T-shirt.
"That's just fun, and it's lighthearted and playful," Hitchcock said. "Obviously, that specific shirt became legendary because of the movie 'Pulp Fiction.' It's iconic."
Query said sports represents a "warm, fuzzy safe place" of childhood in which people were wide-eyed and always rooting with optimism.
Nostalgia, Query said, correlates with fans hoping their team finally wins big or memories of the times when their team did win big.
And sometimes an eye-catching T-shirt is nothing more than an eye-catching T-shirt.
"Yeah, I'm 50," Query said. "But when my buddies and I get together, it's cool to wear what looks like an old T-shirt—even though it's not—for an obscure school. 'Man, that is cool. Where did you get that?'"•
Please enable JavaScript to view this content.