Formstack, a Fishers-based tech firm that helps customers build online forms and automate workflow, is on a roll.
In July, Formstack made its fourth acquisition in eight months and its fifth in less than two years.
It acquired Charleston, South Carolina-based InsureSign in July, Fishers-based WebMerge in April, Boston-based Bedrock Data in February, and Toronto-based QuickTapSurvey in December. Fast Forms, which is also based in Toronto, was acquired in late 2017.
The firm has doubled its employee count since 2017, and now has 200 workers, with offices in Toronto, Boston, Colorado Springs, Colorado, and Charleston, in addition to its local headquarters. The company has 40 employees in Indiana, 30 of those in central Indiana.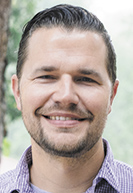 The company is growing so fast, it is already filling up the Fishers Nickel Plate District office it opened after moving from Castleton in February, officials said.
Formstack is considering opening an office in downtown Indianapolis, CEO Chris Byers told IBJ.
That wouldn't necessarily affect the Fishers office, Byers said. "We'll have to expand in the next six months to a year. Having a second office [in central Indiana] wouldn't be that big of a deal."
But what is challenging is merging all the companies Formstack has acquired into one cohesive company. "We're definitely focused on integration right now," Byers said.
In addition to the acquisitions, Formstack is experiencing 30% year-over-year organic growth this year, and Byers expects that to continue next year.
Overall, the company has tripled its revenue in the last 18 months, company officials said.
Formstack wasn't specific about its most recent numbers. But IBJ reported in 2018 that the company had $13.1 million in revenue in 2017, which was an 81% jump over its 2015 revenue. That landed Formstack at No. 16 on IBJ's Fast 25 list in 2018.
And Formstack is profitable and has been for most of its existence, said Chief Operating Officer Dustin Sapp.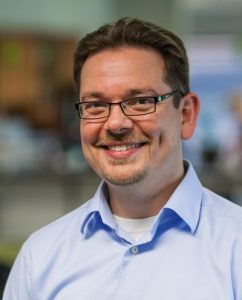 That doesn't mean Formstack isn't still looking to grow—either organically or through acquisitions. "We're not slowing down anytime soon," Sapp said.
Byers and Sapp said Formstack still has gaps to fill to help clients with workflow-oriented challenges.
"The best tech companies are constantly innovating and growing," Sapp said. "We're constantly identifying issues for our clients, and we want to continue to help them streamline their work."
Sapp said he expects Formstack to make "a handful of acquisitions in the next year. We're looking at opportunistic acquisitions."
Formstack has managed its growth with very little venture capital. Founded in 2006 by local tech veteran Ade Olonoh, Formstack has only a few investors, most notably Gravity Ventures.
"We're not looking to raise venture capital in the next few years," Byers said.
Formstack is adding clients across a wide array of industries and is working with companies big and small, Sapp said. "A large market for us might be 10% of our business."
The company is especially strong in the health care, government, higher education and professional-sports sectors, he added.
Among Formstack's 26,000 clients are DoorDash Food Delivery, Uber, IU Health, Franciscan Health, Yeti, the National Football League, the National Hockey League and the Indiana Pacers.
As Formstack grows, Byers said, it will need more personnel experienced in "scaling software." The company is looking for software engineers and employees with experience in customer support, and sales and marketing.
While many of Formstack's employees work remotely, Byers and Sapp are confident they can find a good bit of the talent their growing company needs in central Indiana.
"There's no doubt, we plan to invest in Indiana," Sapp said. "We're totally committed in Indiana and Indianapolis."
Please enable JavaScript to view this content.