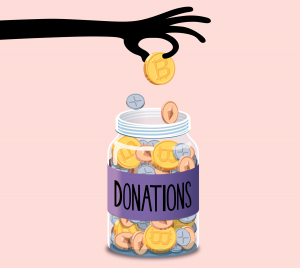 Whether as a play to reach a new crop of donors or as a signal of being forward-thinking, Indiana not-for-profits are beginning to accept cryptocurrency-based donations.
The Indianapolis-based Indiana Sports Corp., Purdue University's Purdue for Life Foundation and Rose-Hulman Institute of Technology are among the organizations that have already accepted their first crypto donations—and some community foundations around the state are also eyeing the opportunities they see in cryptocurrency.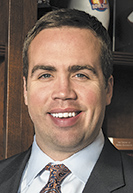 The concept of crypto-based philanthropy gained national attention in December 2017, when an anonymous entity set up The Pineapple Fund to distribute what was then worth $55 million in Bitcoin to dozens of charitable causes.
Ryan Vaughn, president of the Indianapolis-based Indiana Sports Corp., said his organization had been investigating charitable-giving trends and learned that younger people are both more engaged with cryptocurrency and more open to giving cryptocurrency to charity.
"We're trying to be ahead of the game with our next generation of donors," Vaughn said.
Accepting cryptocurrency donations is also a "philosophical play," he said, that keeps the Indiana Sports Corp. in sync with potential donors.
The not-for-profit works to bring sporting events to Indianapolis as a tool for community and economic development.
In general, Vaughn said, many crypto enthusiasts are also sports fans—so it's not a stretch to think that cryptocurrency holders might be willing to open their digital wallets to a sports-focused charity.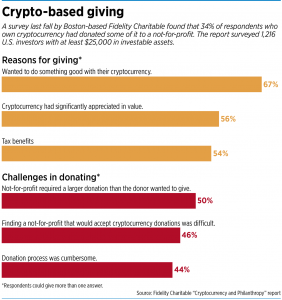 "The concentric circle of a crypto holder and a sports fan is pretty tight," he said.
The organization became capable of accepting cryptocurrency-based donations in January.
So far, Vaughn said, it has received "very little" in crypto—but he added that the organization hasn't actively marketed its ability to receive crypto gifts. "Right now, we're trying to walk before we run in this space."
He said the Sports Corp. is developing a marketing plan that should be complete by the end of the quarter, at which time the organization will begin active outreach to potential crypto donors.
One organization that has recently begun touting crypto-giving is Terre Haute-based Rose-Hulman Institute of Technology.
Last month, the school announced that it had received its first-ever crypto donation. The gift, worth $50,000, came from a 2006 graduate.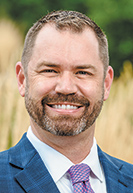 The school issued a news release to announce the gift, hoping it will inspire future crypto-giving.
"We're starting to use it as a test lure to see if more fish bite on it," said Steve Brady, Rose-Hulman's vice president of institutional advancement.
Brady said the school had actually been approached a couple of years ago by an alumnus interested in making a cryptocurrency donation.
But at that time, the school wasn't prepared to accept such a gift—and wasn't even sure what to make of the offer.
The complexity of the underlying technology, and the wild fluctuations in cryptocurrency's value, gave the school pause.
"When it was first broached as a concept, it seemed very foreign to us," Brady said. "Our fear of not understanding the technology kind of kept us from even investigating it."
The school revisited the idea late last year as cryptocurrency began to gain more acceptance.
Brady said the conceptual breakthrough came when the school realized it could treat cryptocurrency as a form of noncash donation, similar to other noncash gifts the school already accepts.
When a donor gives shares of stock, for instance, the school typically sells the shares immediately and converts the gift into cash.
"It's less about the vehicle and more about the intent," Brady said. "The crypto is a means to an end. And once we wrapped our heads around that, everything else kind of fell into place."
And, for a university that has "technology" in its name, Brady said, "I feel like it's a really on-brand" way to accept donations.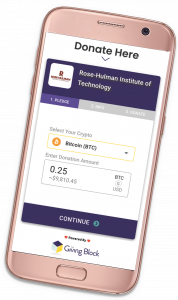 So the school signed on with a third-party platform, The Giving Block, through which donors can give various types of cryptocurrency to a selected charity.
Giving Block instantly converts the donation to cash, then passes it along to the recipient, minus a processing fee.
Donors can contribute on The Giving Block's website, thegivingblock.com, or by using a Giving Block widget on Rose-Hulman's website.
The result: Rose-Hulman gets the financial donation without having to hold the cryptocurrency itself or worry about keeping tabs on market fluctuations.
'Worth internal discussion'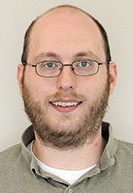 This approach is wise for most not-for-profits, said Jon Bergdoll, an applied statistician at IUPUI's Lilly Family School of Philanthropy.
"Just the same as with stocks and real estate, most organizations are not interested in the thing itself," Bergdoll said. They're interested in it as a thing of value."
Bergdoll also said organizations might consider the ideological implications surrounding cryptocurrency, which has both strong supporters and strong detractors. "It's something that would be worth internal discussion."
A technology-focused organization, for instance, might see advantages to getting involved with cryptocurrency.
But detractors include environmental advocates, who have criticized Bitcoin for the large amount of energy powerful computers require to create,
or mine, it.
Purdue University received its first crypto-based gift just before Christmas 2020.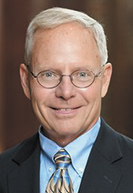 It's received only a handful of such gifts since, said Greg Kapp, vice president of development at the Purdue for Life Foundation, which handles fundraising for the university.
Kapp described the school's cryptocurrency gifts to date as "fewer than 10, and nothing really large—all in the five figures."
Those gifts, Kapp said, have come from alumni younger than 40 who work in the tech sector.
Like Rose-Hulman and the Indiana Sports Corp., Purdue sees crypto-based giving as a way to reinforce the organization's image: "… one more thing that we could say, 'Hey, we really are forward-thinking and technology-based,'" Kapp said.
Any Purdue donor wanting to give cryptocurrency is directed to Fidelity Charitable or some other third party, he said.
Fidelity Charitable offers donor-advised funds into which donors can contribute cash and noncash assets. Fidelity Charitable handles the conversion of noncash donations into cash, which the donors can then direct to charities of choice.
The Indiana Sports Corp., too, is using The Giving Block as a portal for accepting crypto-based donations.
But that might not always be the case, Vaughn said. "I do sense that, as we get more proficient in that space, the strategy might evolve."
Specifically, he said, it's possible that the Sports Corp. might want to hold onto some crypto donations rather than immediately converting them to dollars.
"You're basically signaling that you're a believer in this technology as opposed to someone just cashing in on a charitable gift," Vaughn said.
The same blockchain technology that enables cryptocurrency also enables non-fungible tokens, or NFTs, which have become a hot item in the last year.
NFTs have found special traction in the sports world, for uses that include creating digital collectibles that fans can buy, sell and trade.
Small towns, too
But crypto giving isn't limited to sports- and technology-focused institutions.
The Decatur County Community Foundation in Greensburg, which serves a county with a population of less than 30,000, is getting itself set up to accept crypto-donations.
Like Rose-Hulman and the Indiana Sports Corp., the foundation plans to use The Giving Block as its conduit.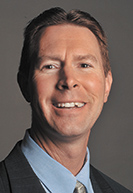 "I have a pretty forward-thinking board. If they don't have cryptocurrency, they know someone who does," said the foundation's executive director, Tami Wenning.
In particular, the foundation sees the move as a way to make inroads with younger people—especially those who might have bought into cryptocurrency early on and have seen significant gains as the tokens appreciated in value.
"We just thought that would be a great opportunity for us to tap into an untapped resource in our community," said Board Chairman Steve Freeman.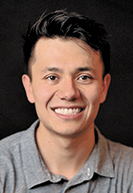 Freeman said he plans to be the foundation's first official crypto donor. He plans to make the donation into a fund established by Daniel Fayette, a former DCCF intern and employee who is also a 20-something cryptocurrency holder.
Fayette no longer works at the foundation but has been working with the organization to help it get
set up for crypto donations.
The foundation says it hasn't set any expectations about how much it might receive in crypto donations. But Wenning sees a lot of philanthropic possibilities for organizations like hers.
She wonders, for instance, whether a donor could give not just individual crypto tokens but also the digital "wallet" that holds them. "There's just a lot of potential there
for down the road."•
Please enable JavaScript to view this content.