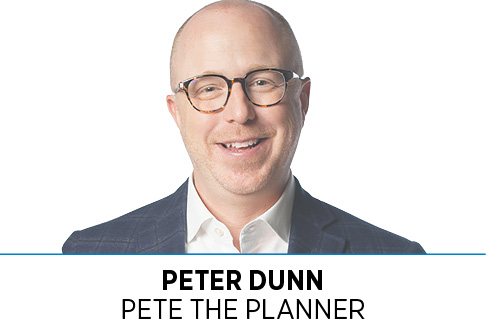 The end of any calendar year brings a diametric dynamic that always leaves my head shaking. While some bask in the glory of excess via an end-of-the-year bonus, layoff season wreaks havoc on the finances of unsuspecting households in what has become one nasty annual ritual of corporate budget cutting. And the ironic part is, sometimes bonuses are achieved because companies reduce their expenses via a round of layoffs.
Alas, the goal today isn't to assign blame to the bonus process; it's to ensure you're making reasonable decisions with your bonus, if you happen to get one.
What discussion about bonuses would be complete without some taped-together ground rules. One of the weirdest parts of my professional life over the last 20-plus years is that I've experienced so many bonuses as a third party. I've seen the good, the bad and the "you can't be serious."
Here are ways to make sure your decision-making process takes you to a lovely place, as opposed to the land of regret.
Money magnifies you. If you enter bonus season as a financially unresourceful person, you're going to exit bonus season as a really unresourceful person. And if you enter bonus season as a wise steward of resources, you will have put that honed brain of yours to use when your bonus arrives. In other words, your bonus might jump-start a run of smart financial decisions, but it's more likely going to keep you on your current trajectory. That is, unless you make a dramatically big deal about changing directions.
The strange aspect about making an isolated, but really good, financial decision is that it doesn't quite provide the level of satisfaction you think it will. Sometimes it feels dull, or even like a mistake. This is why depending on your bonus to fuel your only good decision on an annual basis is a bad idea. Don't get me wrong; I'm glad you're doing something reasonable with your bonus, but the bonus should be dotting i's and crossing t's, not writing an all-new chapter.
In a perfect world, your base income is solely responsible for achieving your financial goals. And a bonus can either round-out missteps or positively alter those financial goals.
If you are looking for your bonus to turn your ship around, here are a few practical ideas on how to do just that. As usual, the ideas live in fixing the past, stabilizing the present and improving the future.
Why is pesky consumer debt so pesky? Because it forces you to assign current income to fix it. When the debt is eliminated, you get your income back. That's why paying off a car loan is so satisfying. Who doesn't love several hundred dollars reappearing in their life? If your bonus can completely pay off a debt that happens to be a giant monthly payment, do it. Then your focus can turn to making the best of the freed-up cash flow in the following months. Truth be told, I've been part of this exact process hundreds of times with people, and it's exhilarating.
Now, for the least-satisfying smart move you can make with a bonus. An incomplete emergency fund doesn't seem like it's a problem, especially if you have a five-figure balance, but its incomplete nature is holding you back from accomplishing great things. Don't get distracted by the low rate of return your savings generate. I can always tell who's not used to having proper savings by how distracted those people get by low interest rates. You don't get upset at the inactivity of your spare tire, do you?
If you have no consumer debt and your emergency fund is full, then the real fun can begin. Either invest for the future or buy an experience, good or service that can improve your life without creating another obligation. The last thing you need is another obligation; don't let a windfall unnecessarily create one. Whether you believe me or not, investing a giant chunk of money for the future can be as satisfying as immediately spending the money on something cool.
No matter what you decide, just make sure you don't come to depend on bonuses. That is far and away one of the biggest unforced errors I see on a regular basis. When handled incorrectly, the abundance a bonus can offer can turn into a hellscape of scarcity, which takes years to rectify.•
__________
Dunn is CEO of Your Money Line powered by Pete the Planner. Email your financial questions to askpete@petetheplanner.com.
Please enable JavaScript to view this content.