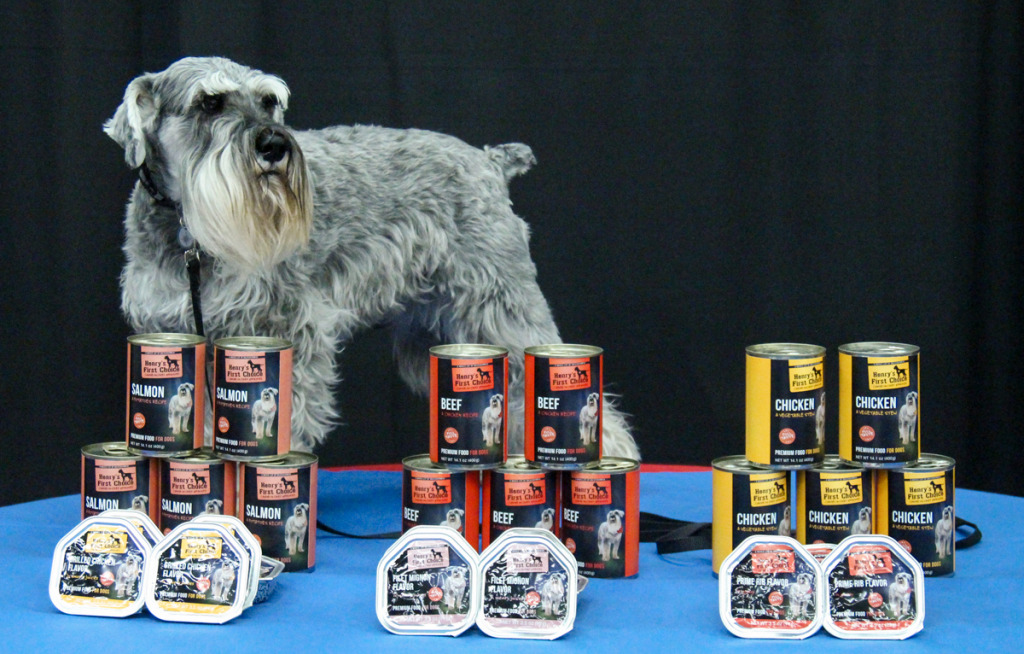 These days, pretty much every Indiana political entity, from small towns to the Governor's Office, strives to persuade overseas businesses to launch operations in the state, a form of economic development known as direct foreign investment.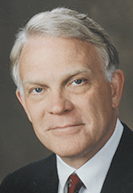 But that wasn't always the Hoosier mindset, as former Lt. Gov. John Mutz knows all too well.
Mutz served under Gov. Bob Orr, then ran for governor himself in 1988. His opponent, then-Secretary of State Evan Bayh, used the Orr administration's successful recruitment of a Subaru plant to Lafayette—and the $55 million in state subsidies it took to seal the deal—against Mutz.
"I have a lot of people who claim that I lost the election because of my deep involvement with attracting Japanese investment," he said. "And there's a good deal of evidence that this might be true. But I would still do it again."

Indeed, the deluge of jobs fueled by direct foreign investment in Indiana has largely sidelined the debate over whether to pursue such opportunities.
In 2019 alone, direct foreign investment accounted for 39 Indiana projects' netting some 6,022 jobs and $1.3 billion in overseas capital.
Indiana's 2019 haul added to what's already been a very good decade for the Indiana Economic Development Corp., which was set up in 2005 to, among other goals, court foreign investment. In total, the IEDC says 954 companies from more than three dozen countries have invested in Indiana.
For most of the 20th century, pursuing foreign investment wasn't on anyone's radar screen. Few overseas businesses had the cash or inclination to open stateside operations, and Indiana was doing just fine with its formidable lineup of domestic car factories, steel plants and other heavy-metal employers.
Things changed when competition from the Japanese auto industry started to bite in the late 1970s, and with the onset of the early-1980s recession. Suddenly, American factories were being padlocked. Enter Orr.
"The only person who spoke about attracting foreign investment was Bob Orr," Mutz recalled. "Bob was a visionary on that subject. He saw an opportunity that most people didn't think would work out."
Mutz became point man for the governor's nascent effort, traveling to Japan 11 times during his two terms as lieutenant governor, trolling for prospects.
The highest-profile achievement was the Subaru of Indiana Automotive Inc. factory in Lafayette, which, after a succession of expansions, now employs more than 6,000.
"When I left office [in 1988], there were roughly 70 plants from Japan in Indiana," he said. "When I took office, there were six. So, we came a long way."
Mutz said he realized there would be backlash. Back then, with memories of World War II still comparatively fresh, the idea of American officials kowtowing to foreign business leaders was anathema to many.
"There was still a lot of animosity toward the Japanese," Mutz recalled. "Our own research showed that. And at the time, there were a lot of skeptics. Some said we paid too much money for jobs. But in the end, our efforts paid off handsomely."
Going global
In the decades following the Subaru deal, Indiana's FDI efforts have grown in both scope and sophistication. They had to.
"There are a lot more players in the market," said Phil Powell, clinical associate professor of business economics at the Indiana University Kelley School of Business, and a scholar of international economics. "Where there's an opportunity, you'll see a lot of suitors. That's good for competition and the global economy."
Gone are the days when states pursued literally any opportunity that came down the pike. The new strategy, Powell said, is to parlay an area's strengths by attracting companies that fit into its economic "ecosystem." For instance, if a community already has an automotive parts supplier, why not attract several more?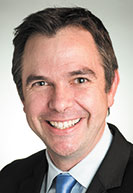 "When this started, I think it was more of a shotgun approach—just throw some stuff up and see if you get anybody's attention," he said. "Now, if you're Gov. Holcomb, you've got a state economic strategy. You look at where you have a competitive advantage.
"As governor, you've got to be able to focus and not just chase every shiny object."
Indiana's strongest suit, Powell said, is still manufacturing. However, different parts of the state pursue different portions of that very large pie.
In Lafayette, one focus is aerospace, to take advantage of the proximity of Purdue University. Indeed, Purdue's massive Discovery Park research and industrial center, adjacent to the campus, already has attracted the European defense contractor Saab, which is building components for the U.S. Air Force's new training jet.
Purdue President "Mitch Daniels has done a great job helping to build an expanded ecosystem in that part of the state," Powell said. "The other example is Indiana University. Greater Bloomington is actually a life sciences hub. You'd never expect that in the cornfields of southern Indiana."
But not all of Indiana's efforts to attract FDI take place on the state level. Perhaps not even the majority.
While the IEDC acts as the umbrella organization for the pursuit of foreign investment, and regularly launches high-profile prospecting missions, pretty much every Hoosier county and large municipality has its own economic development office pursuing opportunities that include FDI.
In Indianapolis, this duty falls to Andrew Crecelius, director of strategy and global initiatives at IndyChamber. Via the Indy Partnership, the chamber pools Marion County and the doughnut counties to attract domestic and overseas investments that play to the areas' strengths.
"For our region, that's life sciences, advanced manufacturing, logistics, agribusiness and sports," Crecelius said. "We also focus on technology and digital marketing in particular."
Chief cheerleader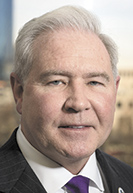 Nobody shares Indiana's message with quite as much vigor as Indiana Secretary of Commerce Jim Schellinger, who, at the drop of a hat, will reel off the state's pluses in what amounts to one continuous sentence. Our AAA credit rating. The balanced budget. World's second-largest FedEx hub. More interstate highways than any other state. Three international ports. A right-to-work law. On and on and on.
"Every foreign-direct-investment mission I've gone on, we have brought back jobs, with the exception of one," he said. "I don't like to travel. I've never liked to travel. Before this assignment, I'd only left the country one time. But I get excited about this because it pays off."
The trip that didn't bring back jobs was to the Middle Eastern country of Dubai, but that was expected. The journey was primarily to interest Dubai in Indiana-made military hardware.
Foreign excursions in pursuit of FDI typically reap so many benefits that Indiana governors now routinely venture overseas to pitch their state. Mitch Daniels (who established the IEDC) did it seven times during his administration, and Mike Pence another seven. Holcomb has so far ventured out 10 times in search of FDI.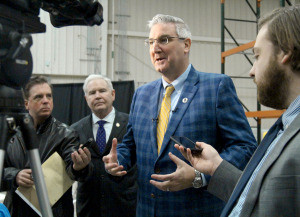 Schellinger, who refers to Holcomb as "the closer," remembers the governor's efforts in 2018 with German pet food manufacturer Saturn Pet Care, which was being courted by six U.S. states for a new manufacturing facility. And the folks at Saturn remember those efforts, too.
"None of the other governors visited with us in person," said Maarten Moog, CEO of Saturn Petcare North America. "It was the extraordinary interest and attention that we were privileged to receive from the local Terre Haute Economic Development Corp.'s Steve Witt, Secretary of Commerce Schellinger, and Gov. Holcomb that made our decision to come to Indiana easy."
Of course, sealing that deal didn't entirely hinge on Holcomb's winning ways. In exchange for Saturn's $38 million Vigo County facility, which is slated to eventually employ 200 workers, the IEDC offered $3.3 million in conditional tax credits and up to $100,000 in training grants. Vigo County sold the 127-acre factory site for $1 and will pay $500,000 for wastewater pre-treatment equipment at the plant.
The personal touch also seemed to make a difference with Infosys, the Indian service and consulting firm constructing a 70.5-acre U.S. Education Center on the grounds of the old Indianapolis International Airport terminal. The facility, announced in 2018, will generate an estimated 3,000 jobs.
"Infosys at the time had been out in Texas for 18 months, and they still hadn't met with the governor of Texas, even though they tried," Schellinger said. "They came here on Feb. 20, 2017, and they met the governor the first time they visited. And now the rest is history."
Keeping in touch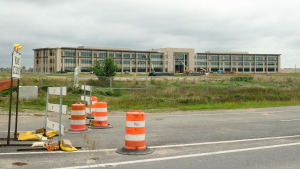 Of course, the pandemic has put the kibosh on in-person, overseas relationship-building. Schellinger hasn't been out of the country on business since January, when he visited Slovakia and Hungary. Instead, he's made lots of phone calls and held innumerable Zoom meetings—usually between 10 p.m. and 6 a.m., because of the time difference.
"I've made hundreds of calls during this pandemic," Schellinger said. "You have to. Relationships are everything. We've been hindered by this, but we've still had a good year."
The coronavirus isn't the first speed bump Indiana's campaign for FDI has encountered. In pre-pandemic days, the problem was the tariffs and threats of tariffs issuing from the Trump administration.
But the biggest sticking point is the quality of the Hoosier labor pool.
"That's an issue, and it's been an issue since before COVID-19," he said. "They just want to know that they'll be able to find a trained workforce."
The state has a number of programs designed to bring training levels up to snuff for future employers, and to retain skilled college graduates. But while changing a tax rate can be done with the stroke of a pen, raising the state's cumulative education level is the work of decades.
"If you look at the people from Indiana who go into STEM fields at Purdue University, about 45% to 50% of them leave the state," Schellinger said. "That's unacceptable. If we could keep 70%, we'd add thousands of people to the workforce."
Powell added: "Indiana is a really good place to do business. We punch above our weight in terms of our business climate. But the taxes aren't what holds companies back. It's talent, across the board."
He frequently compares Indianapolis to Minneapolis, a city that has many of the same geographic disadvantages faced here, plus higher taxes. But one strength that city has is a population that's 40% college-educated, compared with Indianapolis' 25% to 30%.
"Minneapolis is the most dynamic economy in the Midwest," Powell said. "They've got the highest number of Fortune 500 headquarters per capita. Hoosiers always say, 'We're not near the mountains or the ocean, so nobody likes Indianapolis.' Well, Minneapolis scores low on those things, too, and it's colder. What they score high on is talent."
Still, the education problem isn't always a deal-breaker. Schellinger reckons that, in 2020, the state has netted 20 projects, 3,100 jobs, and $1 billion in investment. Not as high as he'd like, but not bad for a plague year.
"Businesses are looking two years out," he said. "They're making decisions today that won't come to fruition for two years. Hopefully, by then, we'll get a vaccination at some point and we're on the other side of COVID.
"Indiana is a global player, and people are starting to see the value proposition of the Midwest."•
Please enable JavaScript to view this content.