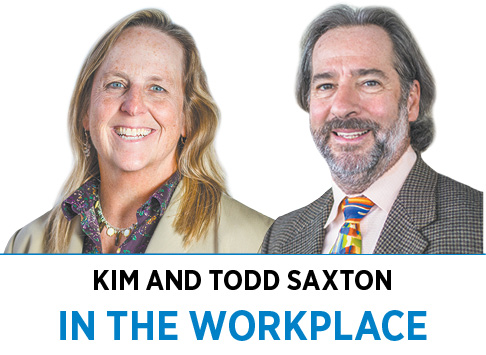 As the excitement of the Winter Olympics fades in the rearview mirror, we reflect again on the rewards and risks of striving for excellence.
We suspect you noticed the increasingly small margins for wins. In some sports, it's as little as a couple of hundredths of a second. In others, you cannot get on the podium without a specific skill or capability (e.g., a quad jump in men's figure skating or a 1440 in snowboarding). And sometimes, being out in front of everyone means you take a wrong turn. We definitely feel for Jarl Magnus Riiber in cross-country skiing.
In business, social networking pioneer Friendster learned this lesson as it rabbited out to a lead and then got lapped by Facebook. How Meta is that? There are plenty of other examples as well, but you likely have not even heard of them.
We all love watching people strive to do something they've never done before: Progress a category to new levels or overcome adversity to accomplish a new high. But we are often reminded that striving for excellence can take a toll. Physical injuries and mental health challenges also shared center stage in both Summer and Winter Olympics. And with this pandemic stretching into its third year, these lessons can certainly be applied to business and the rest of our lives as we all continue to strive for excellence—or just survive.
Be selective where you put your best effort. There is always a temptation to try to be the best at everything. This is true for people and companies. But it is difficult to achieve. Instead, athletes specialize—slalom skiing or downhill, sprints or distance races, halfpipe or slopestyle, etc.
To truly be excellent at a capability requires both specificity and meeting high tolerances. Most companies—and people—cannot be excellent at everything. Pick a focus and then push as hard as you can—meet the highest tolerances at very specific skills. It is fine to be average at some things as long as you excel where and when it matters.
Be thoughtful about how you measure success. Yes, every athlete going to the Olympics wants a medal. To us, just competing (let alone finishing) an event at the Olympics is an incredible accomplishment. Not getting on the podium isn't a failure.
Think carefully about what you and your people want to accomplish. Set the bar too high and they will give up before they even get started. Set it too low and it's not worth investing in. You have to find the sweet spot that moves the company forward, causes people to stretch and then loads them up with endorphins when they accomplish the goal.
Wordle is a fun example here. If you don't know what Wordle is, Google it. Getting the word on the first guess is just plain luck. Some days, getting the word in six guesses feels like a miracle. But every time you get it right, the letters turn green and you feel great!
Be mindful of the toll on your people—and yourself. Always pushing to improve and excel is hard. In the last year, several notable athletes have talked about the mental toll their efforts have taken.
This is happening in every organization right now. In fact, we got a text today from a colleague that said, "We are all okay. But we are tired in every way that you can be tired." This pandemic is taxing us. We've all made adjustments. We thought those adjustments would be temporary. Some of us want to get back to "normal." Others think this is now normal.
Don't make assumptions about your people. Ask them if they are OK. Find out what help they need. Let that "help" be interpreted broadly—time, dollars, therapy, more hands, etc. You get it. Set them up to succeed but survive without injury in the meantime.
Be aware of how multiple hats are overlapping. In the Zoom-from-home world, we now know the faces and sounds of our colleagues' "co-workers." Instead of the 5-year-old's picture on the desk, we see the kid running behind the chair. And we know one another's canine and feline colleagues as well. Work roles have blended with parent, partner, exercise and other.
One of our favorite auto-responder emails this week said something like, "In addition to working full time, I've got a child home with COVID-19. So, I'll be nurse, doctor, teacher and chef. And as hard as I am working, when I hear the word 'Dad,' I will be jumping up to see how I am needed."
When our roles run together, it makes it even harder to "compartmentalize" and satisfy in some areas in order to excel in others.
In short, let's keep giving one another and ourselves grace to accomplish what we can. Give yourself a break—it's OK to be an "average athlete." Then, celebrate when we can push that little bit more to excellent!•
__________
Kim Saxton is a clinical professor of marketing at IU Kelley School of Business at IUPUI. Todd Saxton is an associate professor of strategy and entrepreneurship at IU Kelley School of Business at IUPUI and Regenstrief Institute vice president for business development. They are co-authors of "The Titanic Effect: Successfully Navigating the Uncertainties that Sink Most Startups."
Please enable JavaScript to view this content.