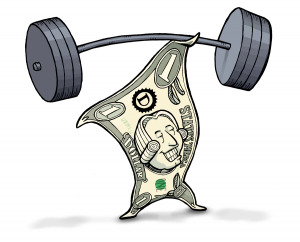 The dollar is stronger than it's been in decades in relation to foreign currencies, which is good news if you're vacationing abroad.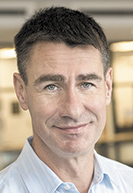 But how does this dynamic affect Indiana businesses, and the state as a whole? That's a little more complicated.
In financial parlance, a strong dollar means that the dollar is at or near historic high exchange rates in relation to other currencies. The dollar's position has strengthened considerably over the past year or so. It's especially strong against the Euro and the Japanese yen right now.
Within the past year, "The dollar has appreciated massively against the Euro, massively against the yen," said Andreas Hauskrecht, clinical professor of business economics at Indiana University's Kelley School of Business in Bloomington.
Not always good news
Though at first glance it may seem counterintuitive, a strong dollar is not necessarily good news for Indiana companies.
That's because, when the dollar is strong, a U.S.-based company that sells products overseas earns fewer dollars after accounting for exchange rates.
As an example: As of Sept. 30, one Euro was equal to 98 cents, as compared to a year ago, when one Euro equaled $1.16. And a dollar was worth about 145 yen on Sept. 30, up from 112 yen a year earlier.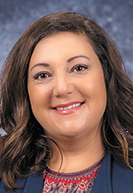 On the flip side, the cost of imported goods and foreign expenses are lower for the same reason. This means a strong dollar can have both positive and negative impacts on a single company.
Greenfield-based Elanco Animal Health Inc., Indianapolis-based Eli Lilly and Co. and Columbus-based Cummins Inc. are among the Indiana-based companies that have reported lower revenues related to foreign exchange rates.
"Elanco, like many global companies, is feeling the impact of foreign currency fluctuations," Elanco spokeswoman Season Solorio told IBJ via email.
Elanco, which makes pharmaceuticals for farm animals and pets, said the unfavorable effect of foreign exchange rates decreased its second-quarter revenues by $65 million, or 4%. The company earned 46% of its total revenue from within the U.S. in the second quarter, with the remaining 54% coming from international sales.
In its second-quarter financial report, Cummins said its second-quarter and year-to-date revenues rose by 8% and 6% respectively as compared with the same periods a year earlier. But the company also said unfavorable currency fluctuations hurt international sales by 3% during the quarter, and by 2% for year to date. The company noted that fluctuations in the Euro, British pound and Indian rupee accounted for most of the negative impact.
In its second-quarter financial report, Lilly said its revenue for the first half of 2022 was hurt by 3% due to the effect of foreign exchange rates. The company said its main exposure to foreign currency risk comes from the Euro, the yen and the Chinese yuan, though the company does do some hedging and other risk management to help mitigate these risks.
But, a Lilly spokesperson pointed out, a strong dollar can also have positive effects. Since the company reports its financial results in dollars, its expenses overseas are also lower when the dollar is strong relative to foreign currencies.
Some positives
And for companies like Japan-based manufacturer SMC Corp., the strong dollar can actually be a positive.
SMC's U.S. subsidiary, SMC Corp. of America, is based in Noblesville.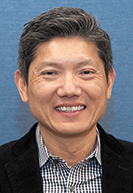 "Our parent company really enjoys that fluctuation to their advantage," said Donny Nguyen, SMC's vice president of administration and sales.
Nguyen said most of SMC Corp. of America's products are sold within North America, so the Noblesville subsidiary isn't directly affected much by the weak yen.
Looking at Indiana's economy as a whole, IU's Hauskrecht said it's also not highly impacted by the current strong dollar. "There is no significant effect on Indiana's international trade."
That, Hauskrecht said, is because Indiana's top two trading partners are Canada and Mexico. About half of Indiana's exports are sold to those two countries.
And the dollar is not nearly as strong in relation to the Canadian dollar and the Mexican peso as it is to some other currencies right now.
As of Sept. 30, one dollar was equal to 1.38 Canadian dollars. That's 9% stronger than a year ago, when one dollar equaled 1.27 Canadian dollars.
It took 20.12 Mexican pesos to equal a dollar as of Sept. 30, as compared with 20.56 pesos to the dollar a year earlier, a difference of 2%.
Hauskrecht said Canada and Mexico generally try to keep their currencies in step with the U.S. dollar because the U.S. is such a big trading partner for each country.
Why now?
So why is the dollar so strong against some of those other currencies right now?
One main reason, Hauskrecht said, is that the Federal Reserve has been so aggressive lately in raising interest rates in an attempt to get inflation under control. The Fed has raised interest five times this year, by a total of 3 percentage points between mid-March and mid-September. "Again and again they have raised interest rates, in large steps."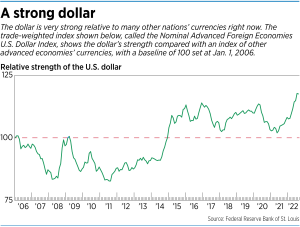 The sharp rise in interest rates over a short period means that the interest rate on investments like U.S. bonds and treasury notes has also risen, making those investments more appealing to investors both domestically and abroad.
"Foreigners think it is attractive to be invested in the U.S. with those high interest rates," Hauskrecht said.
And when interest in U.S. investments rises, so does the dollar.
"When everyone wants to eat a banana, then the banana price goes up," Hauskrecht said.
Many other central banks have not taken similarly aggressive actions in recent months, Hauskrecht said, meaning that the same dynamics that are now boosting the dollar's strength are not happening with those other currencies.
The dollar is also seeing some benefits from the so-called "flight to quality," or the strengthened interest in the dollar as a stable investment during times of uncertainty. Hauskrecht mentioned the war in Ukraine as one example of current uncertainty.•
Please enable JavaScript to view this content.