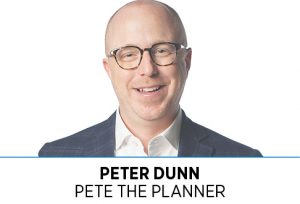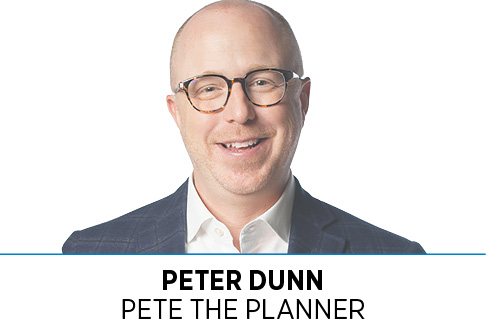 Dear Pete,
My wife and I have been considering a move, but we're not quite sure where we want to live. All I know is, it seems like every home which goes up for sale in our neighborhood sells within days. Would we be foolish to sell our home without a plan as to where to go next? We don't have any kids or pets. It's just the two of us. We'd hate to miss out on what seems like housing market highs, from a seller's perspective.
—Tony, Geist
Taking advantage of a hot housing market is one of my favorite topics. Primarily because it takes a very special set of circumstances to truly come out on top. To no surprise, more people think they've put themselves at a financial advantage than actually have.
To understand if this is the right decision for you, you must first look at the individual elements of a good housing transition. Among the factors worth considering are the cost of getting your home ready to list, the sale price of your home, your current monthly mortgage and utilities payments, the purchase price of your next home, and, of course, interest rates.
Before we dig too deeply into these various considerations, please remember an unemotional, rational approach to this conundrum will yield the best results for you and your wife.
I realize that's easier said than done, both because we're talking about housing and because we're in an incredibly emotional period in our country's history. But measured patience—guided by the three-headed monster of greed, fear and practicality—will get the job done. Yes, I'm viewing the right amount of fear and greed as positive attributes. Maybe the isolation is getting to me.
Ideally, your home is well-maintained and ready to get to market. My vivid daydreams tell me the lack of kids and pets could make this possible for you. If you can get your house listed without thousands of dollars of preemptive-yet-inevitable repairs, then your decision becomes much easier. If for some reason you start trying to figure out where you're going to come up with tens of thousands of dollars for drain work, I'd probably just stop right there.
Assuming you're able to objectively compare your home to the others that have sold in your neighborhood and determine the hypothetical list price minus closing costs and real estate agent fees, then call an agent and see if he or she can validate your assertions.
If you've made it this far, fantastic. But to truly take advantage of the opportunity in front of you, it's time to start looking at rental properties.
You sold high, but you would theoretically negate your advantage if you turned around and bought another property at its high?
Look, you're the one who mentioned inflated housing prices as a reason why you're mildly interested in moving. You can't then turn around and fall prey to them, too.
Personally, moving is the 10th Circle of Hell for me. But if you don't mind the old double-move, you will earn the opportunity to let housing prices come back down to earth, and possibly try out a new neighborhood in the meantime. Renting is the perfect way to accomplish both of these tasks.
Renting gets a bad wrap. It's a prudent, strategic tactic that can shift the leverage to your favor, when employed judiciously.
Yes, interest rates are historically low, but housing prices are also historically high. Housing prices will come down faster than interest rates rise, if the economy continues on this awful path. We're in a deep recession, and I'm not confident the job market has stabilized. I told myself I wasn't going to write the phrase "and layoff season arrives in December, once again." Alas, there it is.
If what I'm suggesting isn't practical for you and your wife and you still want to move, you must either specifically seek out a home priced below your current home's hypothetical sale price, or prepare to increase your housing expenses.
Either option is fine, as long as you know the truth going in. It would be a shame to move while claiming a financial victory, only to learn you've made your financial life more difficult for years to come.
Some of the best housing decisions I've ever witnessed involved patience, renting and a double-move.
If you can stomach it, do it. If not, don't mess with a thing.•
__________
Dunn is CEO of Your Money Line powered by Pete the Planner, an employee-benefit organization focused on solving employees' financial challenges. Email your financial questions to askpete@petetheplanner.com.
Please enable JavaScript to view this content.