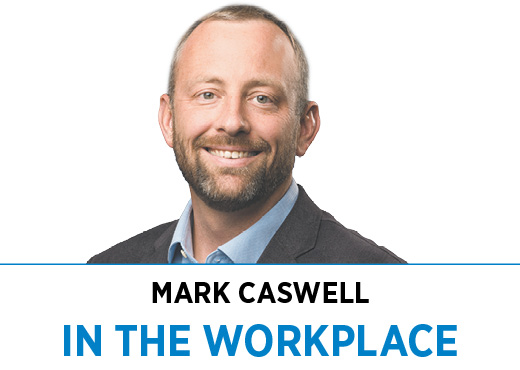 As 2021 fades to memory, leaders are still grappling with the massive shifts caused—and accelerated—by the pandemic. 2022 will be another year of iterating and innovating on old processes that no longer work for a post-pandemic future. And there will be many as we navigate the current economy and workforce concerns.
Brittleness must be managed. Over the last three decades, optimization has been one of the biggest trends in business. And it's had tremendous economic benefits—optimization has driven down costs, lowered inventory and allowed for more specialization.
But many didn't realize the relentless drive to optimize created brittleness—single points of failure where one disruption could cause the entire business to collapse. This spring, we witnessed a single point of failure when a 200,000-ton container ship wedged sideways in the Suez Canal, which also happens to be one of the world's most vital shipping routes.
The brittleness that optimization introduces must be actively managed. And it often means sacrificing near-term benefits for long-term ones. Henry Ford recognized this while building out Ford's supply chain—never relying on a single supplier for a part.
Supply chain problems aren't a concern for all businesses, but brittleness still exists elsewhere. Technology can be a single point of failure that, should an outage or cyberattack occur, could bring an entire organization to its knees. The same goes for labor shortages—people are the crux of nearly every business.
In 2022, leaders and their teams must audit everything they rely on—both inside and outside the business—to spot points of brittleness before they break. And visionary leaders must bridge those gaps now, even at the expense of near-term performance.
People want more from work. The pandemic changed how people think about work. Many have chosen to exit the workforce or change careers, but it's more than that. As the pandemic isolated people from their friends and family, work became one of the few communities left.
As such, people realized they wanted more from work. They also realized they had the agency to demand it. As renowned relationship therapist Esther Perel said, "We want from work today what we used to get from religion and community—belonging, purpose, meaning, community."
In my experience, this desire is reasonable. Certainly, people sometimes move for money or ask for more money to stay. However, people also realize that a business must be profitable to continue doing business. It's about keeping the balance fair and not asking more from employees than they're able to give.
What I hear more than anything is that employees want purpose and respect. They want their work to mean something. It doesn't have to change the world, but it needs to contribute to something bigger than themselves—and bigger than the bottom line.
They also want to be respected—to be thought of as a member of the community, not a cog in the machine. They want transparency and communication, to be deeply considered in company decision-making and recognized for their contributions.
This is all reasonable—and something even great leaders have always done. What's new is that it is no longer a nice-to-have for employees, but rather an expectation.
The great reorganization of communities. Recently, a friend was shocked when his employer told him to come to the office every day, despite an hour-and-a-half commute. They had discussed where he lived before he took the job, but he assumed it wouldn't matter. They worked it out, but it illustrated a significant change in employee expectations: People implicitly assume they can live and work wherever they want, and those two places no longer have anything to do with each other.
As our nation's internet infrastructure improves, we are likely to see people choosing to work in more diverse places. Some might choose the mountains, like the thousands of Californians who recently (and permanently) moved to Montana. Some might choose the city, such as some of our early-career employees who relocated to Denver. And some might choose to travel abroad, like an employee who recently showed up with the mountains of Colombia in a video-call background. The point is: Employees' baseline expectation is that geography doesn't matter.
This, of course, has tremendous benefits to employers. Access to talent has never been greater. But it also introduces new challenges. Leaders must now build culture across geographies and learn to manage across time zones. This requires a level of intentionality and inclusivity that many have not had to consider. None of us know how our population will shift in the coming years, but we know our leadership and management approaches must keep up.
Change is always uncomfortable, but not all discomfort is bad. As I reflect on these shifts in how business is done, I think they are largely positive. If we can create strong and resilient organizations that give people purpose and respect, while also allowing them the flexibility to live the life they want, I think we all benefit. May we rise to the challenge in 2022.•
__________
Caswell is CEO of Resultant, an independent technology, data analytics and management consulting firm based in Indianapolis.
Please enable JavaScript to view this content.