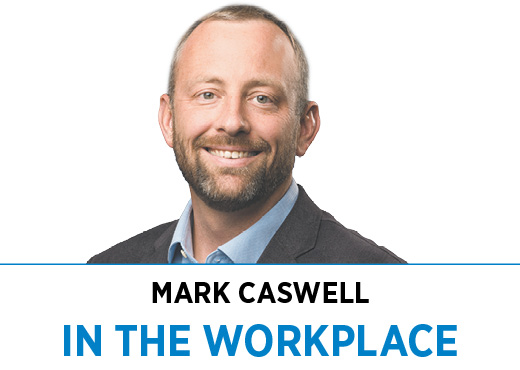 Most of us know the phrase "operating system" in the context of our computers and phones. An operating system is an underlying framework that manages the applications and software we use every day. Without an OS, our devices would be unusable.
In the same way, businesses also need operating systems to manage how work gets done. A business operating system is a framework for running an entire business—everything from strategic planning to day-to-day operations. Broadly, it's the amalgamation of the cadences, processes and methods that guide decision-making.
Every organization has one, whether it's optimized or not. For many, these processes are informal and ad hoc—and that's sometimes OK. For example, entrepreneurial and early-stage organizations don't need a complex operating system to be successful. But as a business grows, informal processes often begin to cause more problems than they solve.
When it's time to optimize a business's operating system, leaders have two choices: Establish new frameworks internally (which is very hard) or integrate an off-the-shelf approach. At Resultant, we chose the latter, opting for a proven, open-book management framework that hundreds of businesses have implemented over the last decade. This open-book type of BOS was appealing because we fundamentally believe that, if you hire amazing people and trust and empower them with all the information they need to make good decisions, they will.
But whatever route you choose, there are considerations to take into account:
◗ How much information do you want to share? A key decision point when choosing a BOS is transparency. Do you share all the information and let people navigate what's most useful to them? Or do you share a limited subset of information that we believe is most important for a particular team or department to know?
There are advantages to both. The challenge with sharing everything is, you must spend a lot of time training, guiding and coaching people on what that information means, how to think about it, and how to use it. But the upside is that people make connections you didn't expect, and that can lead to innovative problem-solving and better collaboration.
On the other hand, being targeted with who gets what information can make things more efficient and simpler to learn, especially for a business with high turnover or fast growth. Just remember, in the absence of information, people invent their own.
◗ There's no such thing as the perfect operating system. It's tempting to assume that a BOS will fix everything, forever. But a "perfect" operating system doesn't exist. Like with organizational structures, a BOS will manage some things for you. It's important to be purposeful about what those things are. However, it will also create new gaps and silos you'll have to manage in different ways.
Every BOS will make some things easier and some things harder. As you're implementing new frameworks for behavior, it's important to be thoughtful about the problems the BOS will solve—and create on the other side. It's also important to commit to the fact that it is not a set-it-and-forget-it exercise. You have to constantly tweak and improve your system.
◗ You have to balance near-term and long-term needs when picking a system. It's natural to over-index on the here and now, especially if urgent, meaningful problems are putting stress on the business. But an operating system is supposed to last a long time. Changing your system all the time is just as damaging as having none at all.
Unfortunately, it's easy to forget about the long term when you're solving a near-term problem. As you're implementing an operating system, beware of the tunnel vision that can develop around pressing short-term problems. Think about where you want the business to go and whether the system will continue to work for you once you get there.
At the end of the day, you can technically pick almost any operating system and make it work—if you have the will to see it through. Some are better than others for your particular needs, though. As a leader, you must be thoughtful about what you choose and thoughtful about how you set it up and use it for the long haul. As a leader, you must also be the one who commits the most to the system. After all, quite literally everyone will be watching.•
__________
Caswell is an adviser and board member at Resultant, an independent technology, data analytics and management consulting firm based in Indianapolis.
Please enable JavaScript to view this content.