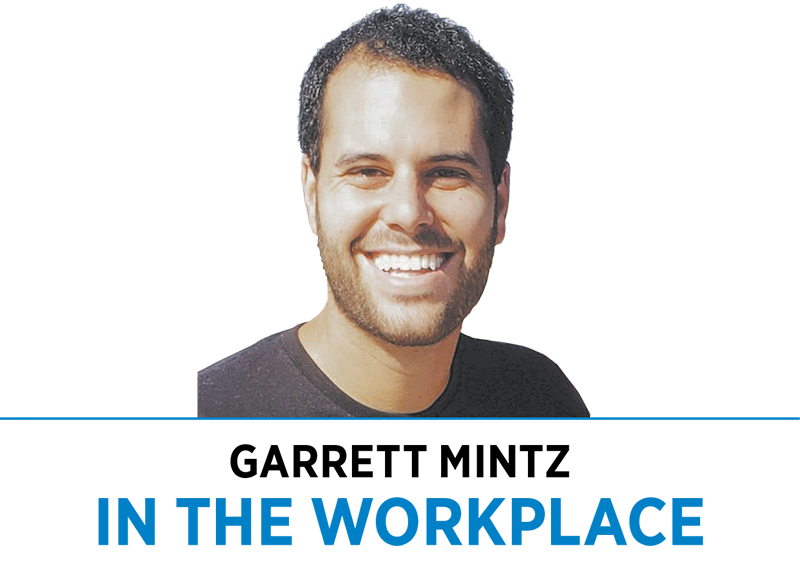 Leadership is a skill barely covered in higher education, yet people are expected to step up when their name is called to fill management positions.
Many universities have downgraded management from being a stand-alone major to a co-major or a minor. When I was a student, I didn't think much of this at the time, except for the fact that it dissuaded fellow business students from pursuing the field because it seemed less significant.
From my understanding, the reasoning was that most college students aren't hired for management roles right out of college, so other degree fields are more immediately relevant to employers making hiring decisions. The notion was that these young professionals will learn and develop management skills as they enter the workforce and be ready to step up.
The issue is that most companies promote based on individual contributions within their role, and they provide little guidance about being an effective leader. And the skills that make somebody a great individual contributor are not the same as the ones that make somebody a great manager.
The result is burnout. Both employees reporting to untrained managers and the managers themselves suffer from the stress. New managers in over their heads can go wrong in a variety of ways. They might expect their new direct reports to all perform at the same high level the manager (thinks he or she) did at the time. On the other hand, they might fall prey to ruinous empathy. They want to be the cool, approachable manager, but they lack the skills to maintain discipline and have direct, potentially uncomfortable conversations with team members.
A recent Gallup report found that burnout for people managers increased from 27% in 2020 to 35% in 2021. The effects of manager burnout are distributed across an entire company. Frequent turnover and changes in leadership completely erode psychological safety in employees, which in turn contributes to more turnover.
Companies need to begin thinking about increasing their training and development resources for mid-level managers if they want to be a viable business in the years to come. The cost of hiring, training and then rehiring digs too much into companies' narrow margins. And for companies that are just breaking even, getting started now is imperative!
I believe that being a really good manager isn't some inherent skill that people pick up naturally. It is a learned skill that can be developed and honed over time. And this skill can't be learned in sprints; it's learned through a marathon of consistent, focused practice on improvement. Consistency is the key.
So, here are a few things you can do to maintain your A-game as a leader.
Read leadership books (least expensive option). To know what a good leader does on a regular basis, it is important to learn from those who have studied the best leaders. There are about a million of these books, but to get you started, I'll share a few that have influenced my thinking. I am a big fan of Simon Sinek's "Leaders Eat Last," Dale Carnegie's "How to Win Friends and Influence People," Jocko Willink's "Extreme Ownership," Brene Brown's "Dare To Lead" and Kim Scott's "Radical Candor." Eventually, you'll have your own list of the books that most influenced you on your path to becoming a great manager.
Join an executive mastermind group (a moderately expensive option). Executive mastermind groups can vary based on industry and title, but in general, they are groups of leaders coming together to learn from one another, share their challenges and identify solutions to the challenges they are facing. They are a great outlet when you want to have a sounding board outside of your spouse, friends or co-workers.
My company, Ambition In Motion, actually runs executive mastermind groups, both for executives and middle managers. If you are interested in learning about them, feel free to reach out.
As leaders, we are all scientists testing hypotheses and trying to find the best ways to lead our teams; 90% of what we try probably won't work, but these mistakes teach us how to get better at finding that last 10% that can be your key to success. If we can all bring our failed and successful leadership experiments together, we can exponentially improve our leadership and speed up our learning curve.
Review your team's data (moderately expensive). In my last column, "The power of a good one-on-one meeting," I wrote about how to have an effective one-on-one and what metrics can help you understand whether your message is getting through to your team. If you can understand how your team is receiving you as a leader through data, you are much more likely to make tangible improvements as a leader over time than if you aren't measuring anything at all.
Get an executive coach (more expensive). Getting an executive coach can give you a ton of personalized attention and focus to pinpoint the exact area you are challenged with. Executive coaches can question your way of thinking and acting and reframe your leadership style to serve your team in more impactful ways.
You can also combine all these suggestions to give yourself the best opportunity to improve. As current or future leaders, we must take steps to prepare ourselves for what is to come so we can lead our team the best we can.•
__________
Mintz is founder of Ambition in Motion, a firm that helps companies increase employee engagement and collaboration by implementing corporate mentor programs.
Please enable JavaScript to view this content.