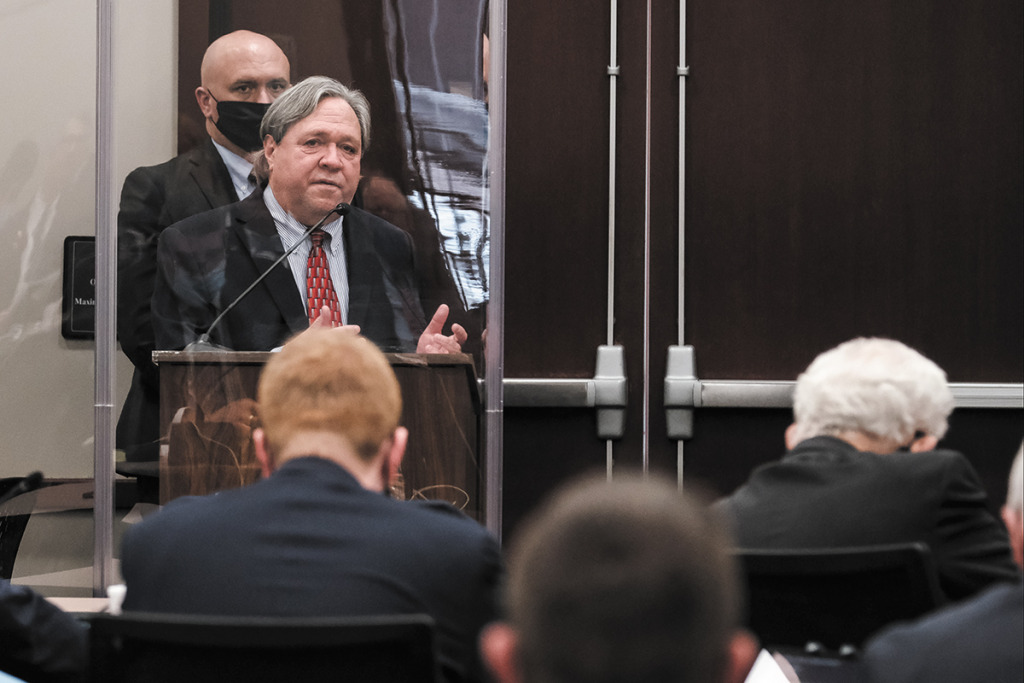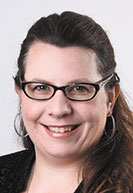 Every time Indiana Institute for Working Families Director Jessica Fraser hears about someone losing a job that could have been saved with work share, she becomes more frustrated.
And she has reason to hear about it often. Researchers who have studied the programs—which have been implemented in 28 states—say thousands of Indiana workers have been unnecessarily laid off. Maybe tens of thousands in 2020 alone.
Still, neither Indiana lawmakers nor Gov. Eric Holcomb's administration seem any closer to implementing a work-share program than when it was first proposed a decade ago.
Work share, sometimes called "short-term compensation," allows employers to reduce the hours of workers instead of laying them off during an economic downtown. Those workers can receive partial unemployment payments while keeping their jobs and benefits.
Fraser and other advocates for work share describe it as a win-win-win. Employers keep their skilled laborers and avoid having to recruit new workers once business recovers, employees keep their jobs and earn more income than they would have if they were unemployed, and the economy benefits from fewer people fully unemployed.
"It just feels like a no-brainer policy to us," Fraser said.
But since 2011, legislation authorizing work share has been introduced every session at the Statehouse yet rarely even receives a committee hearing—and has never received a vote in either chamber.
Now, research from the Washington, D.C.-based Brookings Institution says tens of thousands of jobs could have been saved during the pandemic had lawmakers passed a work-share bill before last year.
Unemployment claims skyrocketed last spring, from an average of fewer than 3,000 per week to more than 146,000 in late March. The rate of job loss then slowed, but the unemployment rate has remained higher than pre-pandemic levels.
According to Brookings, 13,000 to 34,000 jobs could have been saved since May through a work-share program. The organization based those numbers on the experiences of states that have adopted it.
"We missed big," said Democratic state Rep. Ryan Hatfield, who has filed work-share bills for years. "We would have seen fewer job losses, fewer state benefits paid out … and more people would have kept the job that they were in."
But it's still not certain whether the GOP-controlled Legislature has the appetite to pass a work-share bill this year, even though the Indiana Chamber of Commerce—among the most influential special-interest groups for Republicans—supports the measure and some 200 companies have asked for it.
The Indiana Institute for Working Families is also lobbying for the measure.
Lawmakers from both parties support the idea and have filed four work-share bills this year.
But other influential groups—including the National Federation of Independent Businesses and the Indiana State AFL-CIO—have not taken positions.
The Indiana Manufacturers Association doesn't support work share, but it hasn't been vocal in opposing it.
The Indiana Department of Workforce Development, which has opposed previous work-share efforts, told IBJ it has no comment at this time.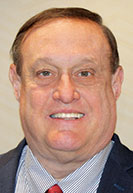 "We're not aware of any organization that's going to oppose this at the hearing," Indiana Chamber of Commerce CEO and President Kevin Brinegar said.
Supporters of work share are optimistic that the research from Brookings, coupled with millions of dollars of federal funding that is still available to help states establish work-share programs, will help tip the scales in their favor this year.
"Certainly, in my mind, this year seems a little different," said state Rep. Jerry Torr, R-Carmel, author of one of the work-share bills.
Administrative pushback
One of the major barriers to establishing work share in prior years has been pushback from the DWD.
Leaders of the state agency have argued that work share would be costly to implement, in large part because of the necessary computer-system changes. And lawmakers haven't wanted to authorize a program that DWD has no desire to act on.
"I think that's been the biggest stumbling block," Torr said.
According to a fiscal-impact analysis from the Legislative Services Agency, implementing a work-share program would cost DWD $2.5 million in the first year—$1.5 million in computer-system changes and $1 million in staffing costs. Ongoing costs would be $1 million annually, according to the analysis.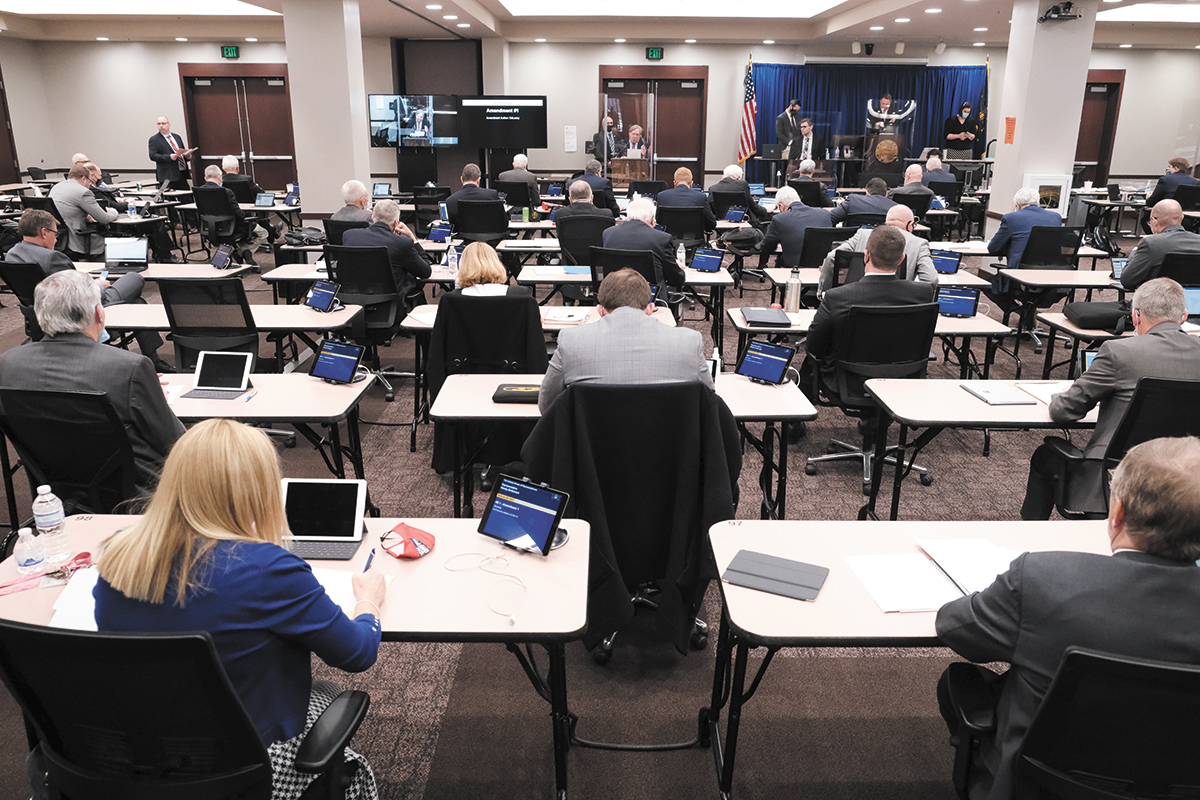 But some of that could be offset with federal funding. When Congress passed the CARES Act last year, it included money to reimburse states for benefits paid through work share and $100 million to help states establish a program if one didn't exist.
That gave some supporters hope that Gov. Eric Holcomb's administration would take action in the spring to start at least a temporary version of work share. But it didn't.
Holcomb's spokeswoman, Rachel Hoffmeyer, told IBJ that "DWD would have been challenged to successfully implement a new program given the deluge of [unemployment insurance] claims while standing up the temporary federal programs during the COVID pandemic."
Not doing that was costly, though. According to the Brookings Institution data, Indiana could have collected an additional $11 million to $116 million in federal funding for unemployment benefits paid through work share.
The range is wide because it's unknown how many businesses would have employed work-share policies. Heavier use would have drawn more federal dollars and saved more jobs.
"We're leaving so much money on the table," Brinegar said.
Republican Sen. Eric Bassler, who has authored one of the work-share bills, said he considers the forgone federal funding "water under the bridge."
"Did we miss out? Maybe we did," Bassler said. "What are we going to do now so we don't miss out again?"
Other concerns
Another past concern has been whether work share would drain more money from the state's Unemployment Insurance Trust Fund, the source of payments to jobless Hoosiers.
During the Great Recession, that fund essentially went bankrupt and the state had to borrow money from the federal government to pay jobless benefits. The state repaid that federal loan in 2015 and had been building the balance back up until the pandemic hit. The pre-pandemic balance of nearly $1 billion has been drained, and the state is again borrowing from the federal government.

But the 28 states with work-share programs have generally seen fewer negative impacts on their unemployment funds. If anything, advocates say, work share should have a positive effect because, even if more people file claims, the state is paying only partial benefits.
"This is not a policy that has never been done before," said Robert Maxim, research associate in the Metropolitan Policy Program at Brookings. "Indiana isn't carving out new territory. How did all these other states figure it out?"
Plus, Maxim said, the state's income and sales tax collections would benefit if more people were able to keep their jobs with fewer hours, rather than becoming fully unemployed.
According to the fiscal analysis from the Legislative Services Agency, "only negligible impacts to state trust funds" have been found.
The manufacturers association, which has in previous years cited concerns about the unemployment trust fund as a reason for not supporting work share, doesn't seem to be making that argument this time around.
When asked about the organization's position, the association's senior vice president of governmental affairs, Andrew Berger, said the group simply doesn't think work share is needed.
"The IMA believes the option to conduct rolling furloughs, which is currently available to Indiana employers, allows businesses to avoid layoffs and keep employees enrolled in benefits," Berger said in an email to IBJ.
But on a rolling furlough, employees would receive no pay from their employer.
Fraser said rolling furloughs don't work in every industry. "I guess you could furlough a server, but they're just going to quit and get another job," she said.
Still beneficial
Maxim said Indiana officials "really did miss that window" when work share could have had the biggest impact. That's because it's most effective during temporary drops in economic activity.
But in the coming years, he said, some industries will still see layoffs even as others recover and grow, so work share could still benefit the state's unemployment system. More than 50,000 Indiana jobs still haven't been recovered since February 2020.
"There are going to be pockets of displacement and pockets of flat demand even as other areas of the economy pick up," Maxim said.
Brinegar agreed that businesses could still use work share, even though the state's unemployment rate rebounded to 4.3% in December.
"There are still a lot of employers out there that could put this to good use," he said. "We're by no means out of the woods or back to normal in terms of economic activity."
And federal CARES Act dollars are still available to offset costs.
The $100 million allocated to set up new programs can be claimed through 2023, and federal reimbursements for benefits paid through work share are continuing through at least April, if not longer. President Joe Biden has indicated he'd like to continue those reimbursements until September.
"That obviously helps from a state perspective," Bassler said.
Maxim said if Indiana does create a work-share program, the key to its success is a robust marketing plan to make businesses aware of it.
"If you just pass the law and say, 'OK, we did it; we're good,' that's not going to make the difference," he said.
In states that offer work share, the average usage rate is just under 1% of all unemployment claims. But some states have significantly more businesses taking advantage of it. In Missouri, for example, work-share claims make up about 9.5% of all unemployment claims.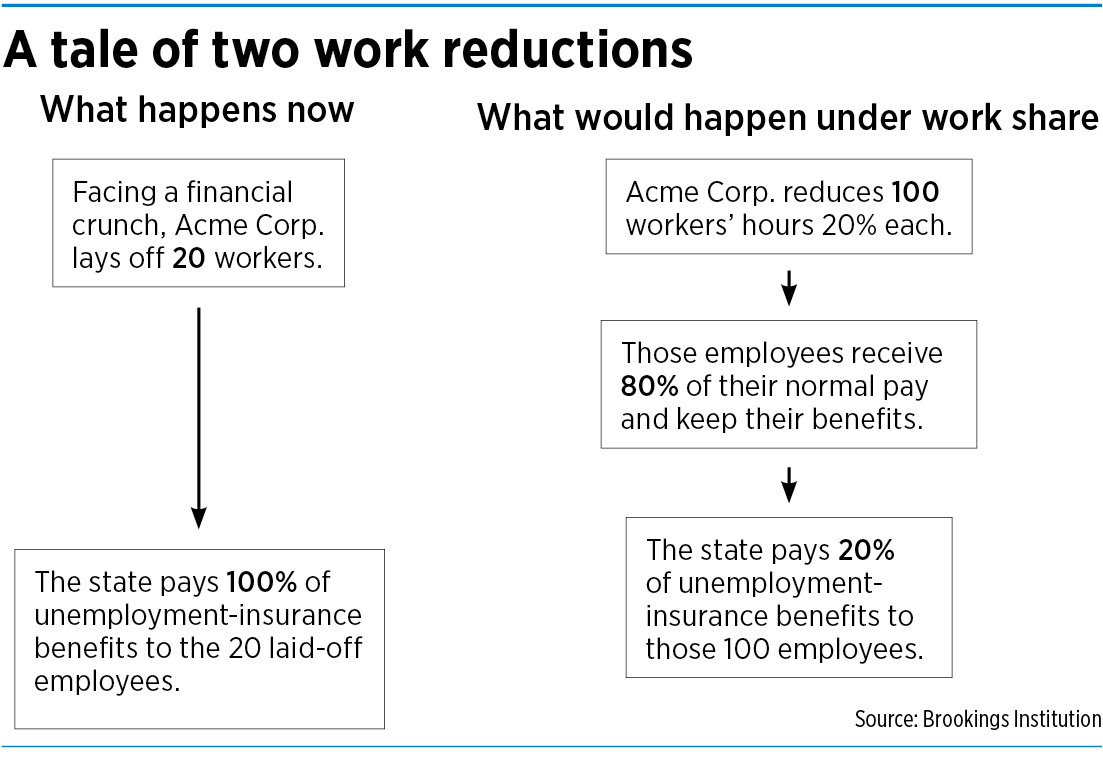 Uncertain future again
Of the four work-share bills filed this year, one—Senate Bill 44—seems most likely to get a hearing. It would allow businesses to temporarily reduce the hours of two or more employees by 10% to 50%. The employer would have to submit a plan to the DWD that details which employees would be affected, how many hours would be cut and approximately how long the reduction would last.
Only full-time employees whose hours are reduced would be eligible to participate, applying for partial unemployment benefits.
The employer would have the option to lay off employees or use work share.
SB 44 is expected to be considered in the Senate Pensions and Labor Committee, but Bassler said he's not sure whether it will receive a vote.
The deadline for Senate committees to vote on Senate bills—and keep them alive in the 2021 session—is Feb. 18.
Bassler said one holdup might be that some lawmakers see work share as an expansion of government. "I get that," he said. "But it's really not."
It's also unclear where DWD or Holcomb will land on the issue. Hoffmeyer said the governor "will continue to monitor the progress" on work-share legislation but did not say whether he supports it.
The lack of support confuses some advocates.
"What is the remaining opposition to it from DWD and the Governor's Office?" Fraser said. "Most lawmakers I talk to think it's a good idea."
Brinegar said if the bill passes the committee, he believes it would have enough support to pass the Senate and move to the House. "This is important to our members," he said. "It gives them a second option that they don't currently have to deal with downturns in the economy."•
Please enable JavaScript to view this content.