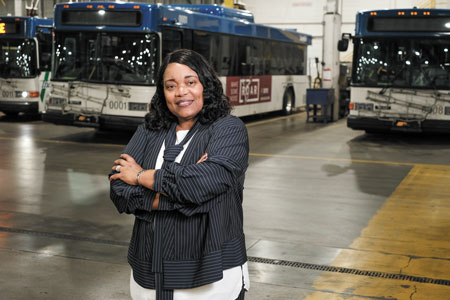 With the launch of the Red Line and a host of other service improvements, IndyGo's next task is to persuade riders to climb aboard.
The transit system is in the early stages of a plan to gather data on the employers and schools along its bus lines and develop specific pitches to persuade their employees or students to ride—and maybe cajole the employers to subsidize the cost.
That's not a new concept among transit agencies, but it is new here. That, IndyGo officials admit, is because until now, its bus service has not been strong enough to appeal to those with other options.
"I think, if you look over our history, there's not been a tremendous investment in transportation," said IndyGo's new president and CEO, Inez Evans. "And so, folks have had to depend on that car because there was no other option. And now that we're investing in transportation here, we believe that we're truly going to give others a viable option."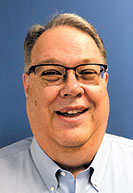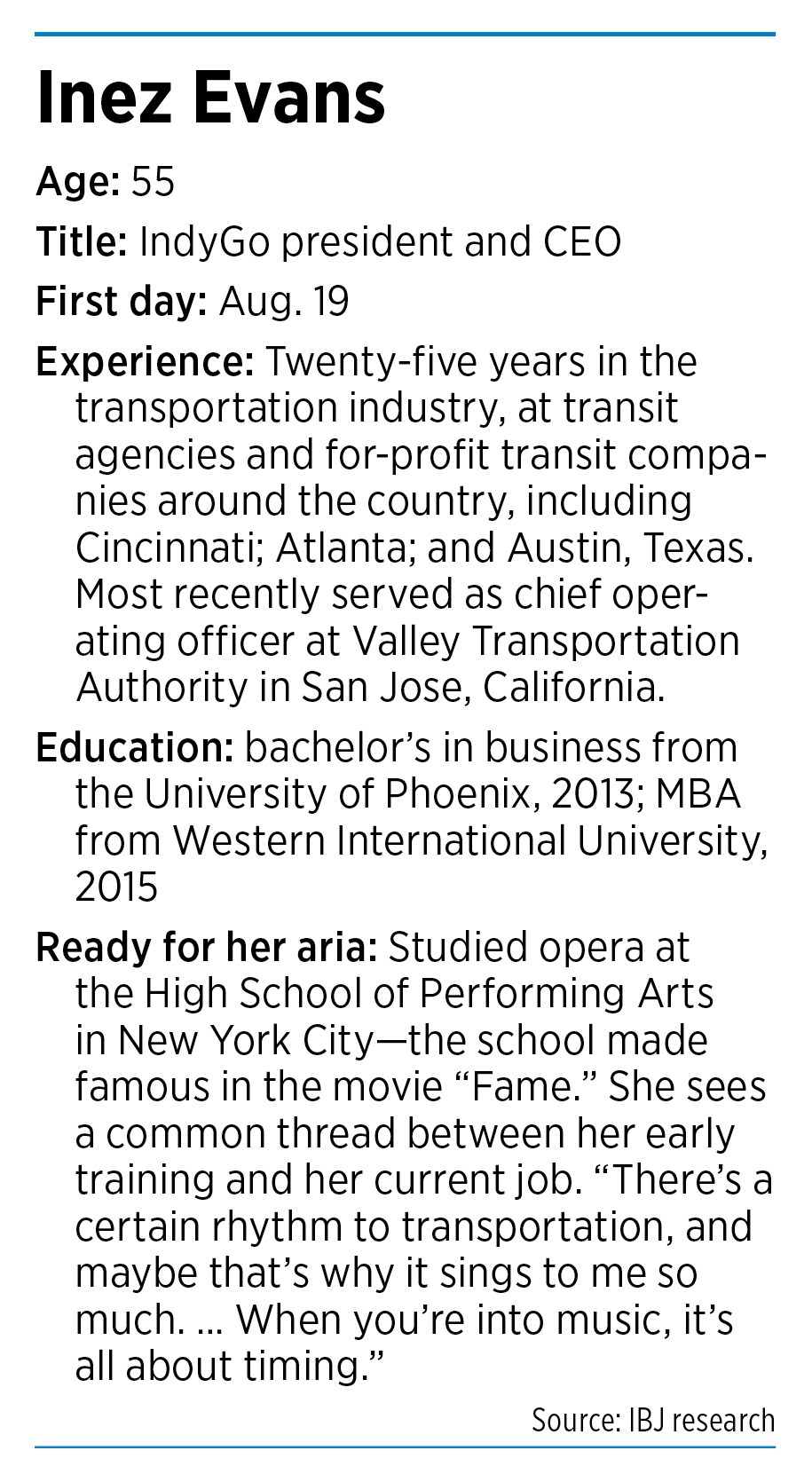 Last year, IndyGo partnered with Indianapolis Public Schools to offer free IndyGo rides to students at Shortridge and Arsenal Tech high schools, a pilot program that expanded to all IPS high schools this year. IndyGo also has partnerships with Purdue Polytechnic and Indianapolis Metropolitan high schools.
Now, IndyGo is looking to form additional partnerships with colleges and employers along all its bus routes, with a special focus on the downtown area.
"We just recently met with one employer and we've asked for their GIS data—the ZIP codes of where their employees live—so we can begin to look at additional strategies on how we can get some of their cars" off the road, Evans said.
Evans declined to identify the employer. But, she said, once IndyGo has that data, it can determine how many employees live near bus stops—and thus might be willing to give IndyGo a try.
In talking with employers, Evans said, IndyGo might also discover obstacles it needs to address. If, for instance, an employer needs its employees to be at work at a specific time, IndyGo might be willing to adjust its schedule on certain routes to meet that need.
IndyGo also envisions conversations that would reveal reasons why people don't ride the bus, and what might persuade them to start, Evans said. "Working with the employers to do surveys with their employees to find out, what would be that pivot point—or what is that impediment? We need to gather more data."
Evans said IndyGo hasn't set any specific goals for how many partnerships it might form through its marketing effort, or how ridership might increase as a result. But Evans' former employer, the Valley Transportation Authority in Santa Clara, California, saw good results with a recent marketing campaign of its own.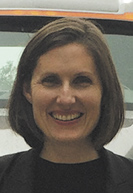 Evans was chief operating officer at VTA from 2015 until last month, when she left that job to join IndyGo.
In May 2017, the VTA launched its first bus rapid transit line, which spans just more than 7 miles and connects downtown San Jose with East San Jose.
To promote the service to potential riders, the transit system did a radio, print and social media campaign, including digital marketing that geo-targeted potential riders within a quarter-mile of the route, said VTA spokeswoman Brandi Childress.
The campaign also targeted those who might use the bus at different times of day: service workers with early or late work schedules, young adults going out to bars and restaurants and senior citizens taking day trips.
VTA conducted a similar campaign in January 2018 when it improved the frequency and hours of service on the BRT line.
"With a continuous marketing effort the results have been significant in ridership increases," Childress told IBJ via email.
In February 2018, the system saw a 26.4% year-over-year ridership increase on the route. More than a year after the bus rapid transit system's launch, the system still saw increases, Childress said. Ridership increased 5.1% between August 2017 and August 2018, and it increased 10% between September 2017 and September 2018.
Targeted marketing campaigns are key to attracting new ridership, said transit consultant Jim Moore, a managing partner at Valencia, California-based Moore & Associates Inc. "It should be a core strategy for any transit provider."
And going after schools and employers, as IndyGo plans to do, Moore said, is a strategic way to increase consistent ridership. "Those are the type of people we want to attract," he said of students and employees. They're making the same trip again and again. They're reliable."
Targeting Cummins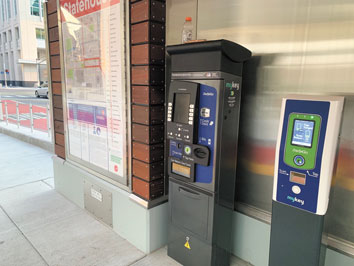 Cummins Inc. is one of the entities IndyGo is eyeing as a potential transit partner. The Columbus-based engine maker's Indianapolis office sits across the street from IndyGo's downtown transit center, which is at the corner of Washington and Delaware streets.
Cummins spokeswoman Katie Zarich said the company offers free parking at its on-site parking garage, and it also offers indoor bike racks and a shower facility for employees who bike to work.
The company doesn't offer subsidies for IndyGo riders, Zarich said, but some Cummins employees have taken notice of the recently launched Red Line and other system improvements. "There's been a lot of conversation about it, people talking about it."
An internal employee group at Cummins invited IndyGo to deliver a "lunch and learn" program about the Red Line late last month, Zarich said, and organized a progressive dinner during which employees rode the Red Line between restaurants in Fountain Square and Broad Ripple.
When it comes to daily commuting, Zarich said, Cummins' Indianapolis employees do have some special needs. It's not uncommon, for instance, for employees to have meetings in both Indianapolis and Columbus on the same day. "We work out of different locations on a regular basis," she said.
That's why some employees drive their cars, Zarich said, but Cummins also offers a daily shuttle service between Indianapolis and Columbus for a small fee.
Car culture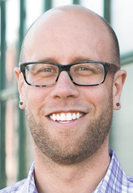 Why do transit systems need to market themselves at all? Experts say it's because even when transit systems dramatically improve their service, riders won't automatically swap their car keys for a bus pass.
Every transit system serves riders who must rely on transit because they don't drive or don't own a car. But attracting riders who have other options is more difficult.
"In public transit, our competition is always the personal vehicle," Moore said. "We often just become very engrained to a traditional travel pattern to take our trip."
That's true even for younger people, who as a group are more inclined to consider transit, said Art Guzzetti, vice president of mobility initiatives and public policy at the American Public Transportation Association.
"We're finding, through our research, that new generations are open to public transit in ways that are different than before—but that doesn't mean they're automatically going to be transit riders," Guzzetti said. "There's an openness to transit, but it has to be a good choice."
Part of what makes transit a good choice, of course, is the strength of the service itself. But IndyGo also hopes it can persuade employers to rethink the transportation perks they offer.
Maybe, for instance, IndyGo can persuade employers to offer their workers bus passes, just as they may already offer free parking.
"The parking policies and the benefits that employers offer has a huge impact on whether people will choose transit," said Bryan Luellen, IndyGo's vice president of public affairs.
"If companies are still operating under this assumption that employees are just going to drive and they offer them a free parking pass, and transit isn't even part of the conversation at the corporate level, then that's really difficult to get somebody to choose to pay for transit versus use the employer-provided parking pass that they have."•
Please enable JavaScript to view this content.