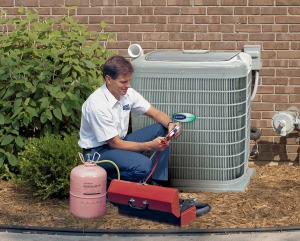 Heating and cooling companies, solar-energy installers, clean-energy developers and more are expecting a jump in business as consumers and businesses take advantage of new federal incentives to install energy-efficient and environmentally friendly systems and appliances.
Under the Inflation Reduction Act, signed into law by President Biden on Aug. 16, some consumers may qualify for more than $10,000 in rebates and tax credits for buying high-efficiency appliances and electric vehicles and other purchases to decrease their carbon footprints.
Eco-minded consumers, though, are going to have to wait months to apply for some of those benefits until federal and state regulations for rebate programs are approved. As for tax credits, consumers generally will reap those in 2023, 2024 and later.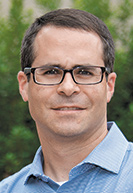 "Without question, it is a big deal, in terms of the sheer size of the legislation," said David Konisky, associate professor in the Indiana University O'Neill School of Public and Environmental Affairs, whose research focuses on U.S. environmental policy and politics.
"The package, when you add it all up, has the potential to help the U.S. make good progress in reducing greenhouse gas emissions, which is critical in addressing climate change," said Konisky, who holds master's degrees in environmental management and international relations from Yale University and a doctorate in political science from the Massachusetts Institute of Technology.
The law rewards people, he said, for investing in their homes, installing solar panels, and purchasing both new and used electric vehicles. It also aims to motivate industry to reduce greenhouse gas emissions.
"A major pillar of the law is to provide incentives for utilities to invest in clean energy sources, to create new businesses and investments in advanced technology, whether that be for cleaner fuels, electric vehicles or the supply chain to produce electric vehicles, or to create markets for clean energy," Konisky said.
There is a lot of uncertainty about how utilities in Indiana, long invested in fossil fuels, will respond to the legislation, he said.
Some owners of area heating, ventilation and air-conditioning companies and solar-energy advocates said they see the benefits of the legislation.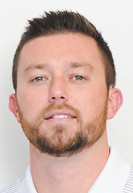 "Yes, it will be a boon to our industry," said Chad Peterman, owner and president of Peterman Brothers Heating, Cooling & Plumbing Inc., headquartered in Greenwood. "The good thing is, we all win when we save energy, and the customers can save money."
Over the next 10 years, the new law allocates roughly $370 billion for energy-security and climate-change programs—from large-scale commercial projects to credits and rebates for consumers. It is considered the largest, most ambitious climate legislation Congress has ever passed.
Several independent analyses agree that all its measures combined should reduce U.S. greenhouse gas emissions to roughly 40% lower than 2005 levels by 2030. Biden's goal is to cut the country's 2005 emissions in half by 2030.
New business, new jobs
Analysts estimate the law will create more than 9 million clean-energy and manufacturing jobs. It's expected to strengthen the nation's energy security by hastening the transition to electric vehicles and clean power. Overall, the law's policies are estimated to save an average household $170 to $220 annually in electricity costs, according to Resources for the Future, a Washington D.C.-based not-for-profit economic policy research institute.
Area HVAC companies are getting ready to help those consumers make good choices and take advantage of savings by preparing easy-to-digest information. Consumers, they say, are starting to ask questions about incentives, but it's too early to notice an impact on purchases.
"Obviously, there is a lot to unfold and explain as far as how to use these incentives and how to educate customers as to what is available. That will be up to us," Peterman said.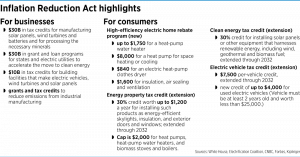 The important job for contractors, he said, is to provide options to get customers a more energy-efficient system, whether that be financing or through rebates and tax credits.
"We're really excited about it," he said. "I think customers are going to be able to get a really high-efficiency system for a lot less money than what they would have otherwise."
He predicted that some people who had been holding back because of a potential recession might now replace systems or buy items such as heat pumps.
Officials at West Palm Beach, Florida-based Carrier Corp., a global HVAC provider with a major gas-furnace plant in Indianapolis, also predicted that consumers will increasingly buy efficient-energy products.
Braden Cook, director of product management and training, said it's too early to tell for sure, but Carrier anticipates increased interest in high-efficiency heat pumps due to the law and other efforts by the Biden administration.
Under the law, he said, tax credits will increase in January up to $2,000 for a high-efficiency heat pump system (which heats and cools a home year-round), compared with $600 for a high-efficiency air-conditioner. As a result, Cook said, "We can expect a shift in consumer buying trends toward heat pumps."
On top of the federal incentives, Carrier offers its own rebates and low-rate financing on eligible high-efficiency air-conditioners and heat pumps, he said.
Frank Weaver, president of Summers Plumbing, Heating & Cooling of Brownsburg Inc., said incentives will encourage people who need new systems to upgrade and replace them with more efficient equipment. But he doesn't expect people to go out and replace their systems just to get a $600 rebate, for example.
"We've had tax credits for a long time now," Weaver said. "They've just increased them."
He said the rebate program, which will be administered and regulated by states, will offer $4.5 billion nationwide in rebates for HVAC systems, heat pumps and other equipment, based on area median household income. Customers will get approved by submitting applications to their state government, perhaps as early as the first quarter of next year, he estimated.
"Once this gets implemented by the state, the money may only last two to three months," Weaver predicted. "It will go pretty fast."
The rebates likely won't be broadly available until the second half of 2023 or later, according to experts. The U.S. Energy Department has to issue rules governing these programs, then states have to apply for the federal grants. Once grants are approved, states can start issuing rebates to consumers.
Weaver said the 10-year tax credit program, though, will have a growing impact for consumers who can afford the more energy-efficient equipment, and for manufacturers and home builders.
"The equipment is going to be more efficient and will cost less to run and use less energy to produce the heat and cooling," he said.
Solar incentives
Solar-energy advocates in Indiana say the law is a positive step but more needs to be done in Indiana to increase solar usage.
The law reinstates tax breaks for residential solar panels for about a decade and extends the tax credits to standalone battery storage for solar energy. For residential customers, the solar tax credit was to be reduced this year to 26% and then 23% in 2023, then phased out in 2024. But the new law reinstates the credit for residential customers to 30%, the level before it started the stepdown, and keeps it at 30% until 2033, when it decreases to zero by 2035.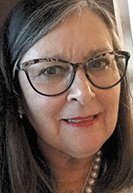 "Yes, this should encourage some people to take that step," said Laura Ann Arnold, a representative of  Indiana Distributed Energy Alliance, a not-for-profit that promotes renewable energy and distributed generation. "People were very encouraged that the 30% was reinstated—that was extremely important."
However, she noted that an Indiana law being challenged in court is discouraging some people from installing solar panels and even some installers from seeking new customers. Under the law, residents who install solar panels get fewer credits for the excess energy they deliver back to the grid, making solar less affordable.
Solar energy groups support several other provisions in the law, according to Arnold. The law encourages smaller, more equitable solar projects and enables not-for-profits, cooperatives and local governments to use the tax credits. It also creates the first ever national "green bank" to finance clean energy, particularly in disadvantaged communities.
Clearly, all the law's provisions will take some time to roll out and for consumers to become fully aware of them. But Konisky is confident incentives will motivate consumers, as well as some businesses and utilities, to respond and will create opportunities for new companies.
"Without question," he said, "the incentives provided will quicken the transition away from fossil fuels to clean energy sources."•
Please enable JavaScript to view this content.