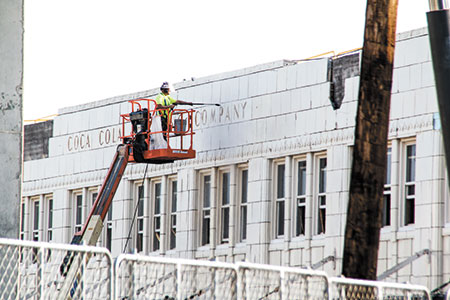 Properties that Indianapolis Public Schools has sold off in recent years have spurred some of the city's highest-profile redevelopments—from TWG's office and apartment project on East 16th Street to the Bottleworks District office, residential and retail project in Chatham Arch and Mass Ave.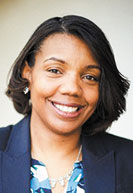 A study IPS is preparing to launch as it seeks ways to cut costs and boost efficiency could throw additional buildings into play as early as next year.
The district next month plans to issue a request for proposals for a comprehensive study of all 71 of its schools and other buildings. The report, expected to be completed by August 2020, will include an analysis of which schools are best candidates for closure as the district seeks to shed thousands of excess classroom seats.
"We'll be working to do … a very in-depth facilities study so that we are making informed decisions and considering all kinds of data," IPS Superintendent Aleesia Johnson said. "[Closing buildings is] something we do anticipate."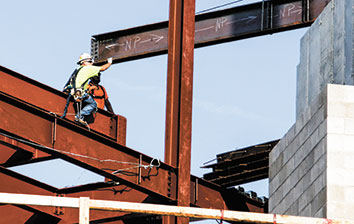 The district since 2015 has generated $20 million by selling 10 surplus properties for private redevelopment. Those projects are expected to spur an estimated $425 million in private investment.
The highest-profile project is Bottleworks District, the $300 million redevelopment of a former Coca-Cola bottling plant property that the district had been using for bus parking.
TWG's $30 million East 16th Street project is on property IPS used to house its building maintenance division. The developer also purchased a former Ford factory on East Washington Street that the district used for storage, and is spending $39 million to build its headquarters and 132 apartments there.
As the district prepares to launch the facilities study, it is marketing four buildings it already considered surplus: its downtown headquarters, Broad Ripple High School, and John Marshall and Forest Manor middle schools. Forest Manor closed in 2009, while Broad Ripple and John Marshall closed last year.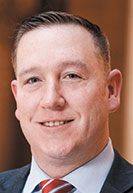 In addition, IPS has a buyer for a 30,000-square-foot building and parking lot at 1840 N. Meridian St. that it used for storage. In July, the district accepted a $1 million bid from Indianapolis developer Innovcare, which is expected to convert the building into medical office space.
IPS officials declined to speculate on which buildings the study might target for closure nor reveal the criteria the district would use to evaluate properties. In past closures, the district has considered such factors as a building's capacity, proximity to other schools, deferred maintenance and transportation costs.
The district last year agreed to pursue $400 million in cost savings over eight years to win the Indy Chamber's support for a $272 million tax referendum, which passed in November.
The chamber doesn't have a preference for which school buildings stay open, as long as the district works toward eliminating up to 8,600 classroom seats that are no longer needed, Chief Policy Officer Mark Fisher said.
IPS has space for 43,000 students, but enrolls only about 31,000—72% below its peak enrollment, in the late 1960s.
"We are supportive of IPS taking a very thoughtful, strategic approach to understanding not just their current, but their future, facilities needs with the goal of really making sure they're trimming the excess … and being as efficient as possible," he said.
Johnson said IPS is "committed to considering all the ways in which we can maximize our resources, generate revenue for the district, and get ourselves into a sustainable place."


She was the district's deputy superintendent for academics before becoming interim superintendent in January. She replaced Lewis Ferebee, who became superintendent of Washington, D.C., schools. The school board in June picked Johnson for the permanent job.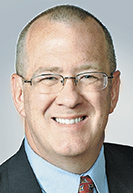 Michael Hicks, a professor of economics at Ball State University, said the district's plan to sell off surplus buildings is prudent.
Even in the unlikely event that IPS' enrollment spikes in the future, the district's buildings, which are generally more than a half-century old, won't fit the bill.
"There's a whole new approach to how schools are being designed now," Hicks said. "Holding their facilities doesn't make any sense."
Abbe Hohmann, president of Site Strategies Advisory LLC, said the district's sale of 10 properties has been a big financial boost.
"I mean, just because of the age of the district … the resources are limited to keep buildings in great shape," said Hohmann, who has been a consultant for IPS since 2014. "That's why this process has been so beneficial for the district; it lessens the strains on those resources."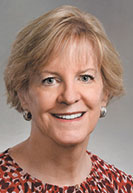 IPS continues to occupy its headquarters at 120 E. Walnut St. But because of reductions in central office staff through the years, the building is larger than what the district needs. Once the building sells, officials will move to leased space.
IPS earlier this year rejected bids for the property from Core Redevelopment and Onyx + East because they were far below the $7 million officials think the building is worth.
The high bidder, Onyx + East, offered $2.4 million and proposed building 63 town houses. Core, which bid $2.2 million, wanted to build 130 market-rate apartments and 30,000 square feet of office space.
While no longer a school, John Marshall is being used as transportation hub, while Forest Manor has a hodgepodge of uses, including for staff professional development.
The district is using Broad Ripple High School for facilities and maintenance operations.
Purdue Polytechnic High School last year expressed interest in the 16-acre property, but opted instead for a site nearby.
Indy Eleven owner Ersal Ozdemir also expressed interest in the site last year, for a mixed-use development that would include a soccer stadium, a hotel, office space and retail, along with public amenities like plaza space and underground parking.
It's not clear whether he is still interested. An Indy Eleven spokesman said "club officials have been actively researching sites," but declined to say whether Broad Ripple remains under consideration. Johnson said the district hasn't heard from Ozdemir or the club in recent months.
The sale of Broad Ripple High School wouldn't necessarily free IPS of financial obligations for the property. Because of upgrades, the building has more than $23 million in debt tied to it.
Johnson said the district is methodically analyzing all its properties because its decisions will affect the resources IPS can devote to classrooms.
"It's our job to continue to maximize our revenue and be as fiscally responsible as possible," she said, and the district's real estate portfolio "is one of those areas that we have to continue moving forward on and be thinking about in the years to come."•
Please enable JavaScript to view this content.