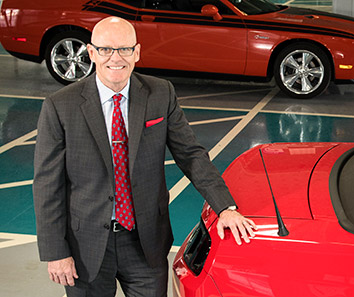 Jim Hallett, a top executive at KAR Auction Services Inc. and its predecessor companies for the past three decades, is retiring from his positions as executive chairman and board chairman, the company announced Friday. 
Hallett, who retired as CEO of the Carmel-based company in 2021, will remain a member of KAR's board of directors. Fellow board member Michael Kestner will assume the role of board chairman effective Saturday.  
Peter Kelly, who became KAR's CEO after Hallett retired from that position, will remain chief executive.  
KAR offers digital marketplaces for the buying and selling of used vehicles. As of Dec. 31, the company had 4,500 employees, including about 2,100 in the United States. The others work in Canada, Mexico, Uruguay, Europe and the Philippines.  
The 69-year-old Hallett, a native of Canada, joined the company in 1993 as president of KAR predecessor ADESA Canada. He became CEO of ADESA in 1996 and led the company's initial public offering in 2004. 
In 2007, Hallett led the leveraged buyout of ADESA and merger with salvage auction provider Insurance Auto Auctions Inc. Hallett took the combined company public in 2009 as KAR Auction Services Inc. 
Under Hallett, KAR completed the acquisition of more than 50 wholesale auctions and other businesses, expanding the company across North America and Europe and growing annual sales to nearly 6 million vehicles in 2018. 
"Jim's bold vision and dedicated leadership positively shaped our company and our industry for more than four decades," Kelly said in a written statement. "From safety to philanthropy to digital transformation, Jim challenged everyone around him to think differently and pursue bold, new ideas. At KAR, Jim catalyzed our entrepreneurial spirit and culture of innovation, and set the vision for the digital leader we have become. I am very fortunate to call Jim a friend and a mentor, and all of us at KAR wish him the very best in his well-earned retirement." 
Hallett is also owner and chairman of the Indy Fuel professional hockey team, a minor league affiliate of the NHL's Chicago Blackhawks.
Please enable JavaScript to view this content.