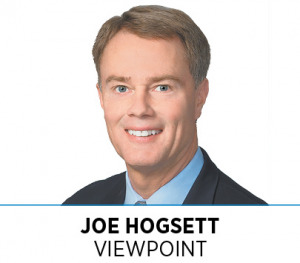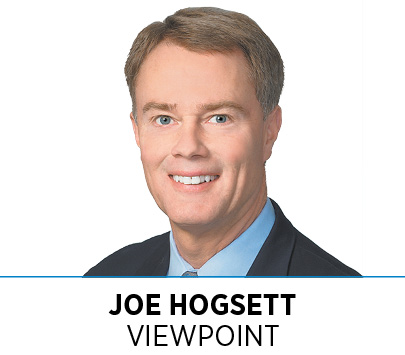 Since at least the early days of Unigov, the organizing principle for downtown was to be the tourism and workforce capital of Indiana.
One can't argue with the results. Today, downtown is routinely cited as a No. 1 U.S. convention and sports tourism destination; it is home to global corporations like Eli Lilly and Co., Salesforce, Elevance Health, and soon, Elanco Animal Health.
But the pandemic made one thing clear: Downtown must be as accessible a place to live as it is a place to play and do business.
When in-office work and large events ground to a halt, the Mile Square often felt like a ghost town. But now, with a residential occupancy rate well over 90%, there is clearly a market demand—and I would note, a civic and economic need—for more housing downtown.
That is why the city has been investing in downtown as a place to live, work and play in equal measure.
We have begun transforming underutilized city-owned properties into mixed-use residential hubs. That added housing comes alongside other major residential projects and will be surrounded by infrastructure that improves mobility for residents with or without a car.
◗ This amounts to more than 1,500 new residential units in projects like City Market campus, Block 20, Industry Indianapolis, Rise on Meridian, and the Cole Motor Redevelopment.
◗ It includes the first major expansion of the Indianapolis Cultural Trail, the first-ever widening of the Monon Trail, new dedicated bus lanes, and the expansion and addition of surrounding multi-modal trails.
However, make no mistake: Downtown will continue to be the tourism capital of Indiana.
◗ We are expanding the Indiana Convention Center, reasserting our reputation as a top host city while also expanding hotel space.
◗ By the end of this summer, Bicentennial Unity Plaza will open outside Gainbridge Fieldhouse, adding a public gathering space to a beloved sports venue.
◗ Add to it historic increases in our convention and hotel capacity as well as new arts and entertainment options like the upcoming Vogue downtown expansion and the wildly successful Butter art fair at the newly remodeled Stutz Building.
Finally, downtown's role as the economic engine of Indiana will continue.
◗ That includes the opening of the upcoming Elanco Animal Health global headquarters and associated projects, with about $114 million in city-backed financing and infrastructure upgrades.
◗ It includes the multibillion-dollar Indiana University Health hospital project, helping to remake our city's and state's health care landscape while working to retain and attract doctors and other medical professionals.
◗ And add to that point about talent attraction the recent commitments from Purdue and Indiana universities to expand offerings downtown.
The above is not an exhaustive list. But it illustrates the city's vision for downtown—a vision fueled by $461 million in city financing helping to catalyze $3.8 billion of development.
I hear, understand and share concerns about downtown. Too many roadways bear evidence of a budgetary shortfall. Commercial vacancies testify to the hard times of the pandemic. And while rates of criminal violence are in decline, every instance to the contrary makes changing the perception of downtown—our safest IMPD district—more difficult.
That's why last November, the city partnered with Downtown Indy Inc. to put forward $3.5 million into cleanliness, homelessness outreach and safety—an effort focused entirely on the Mile Square for 18 months.
There is a larger opportunity here—one I think downtown residents, workers and property owners would agree is necessary. In cities like Nashville, private and public entities have collaborated to deploy permanent strategies for maintaining downtown areas, making them safer, cleaner and more welcoming.
Such a partnership would no doubt fuel an even greater demand for housing.
It would also make even more apparent the interest we all share as community stakeholders. Whether we're trying to attract talent for a headquarters, win the bid for an NBA All-Star Game or fill residential units, we all have an interest in making downtown an even better place to live, work and play … in equal measure.•
__________
Hogsett, a Democrat, was elected mayor of Indianapolis in 2015 and reelected in 2019. He is seeking a third term.
Please enable JavaScript to view this content.