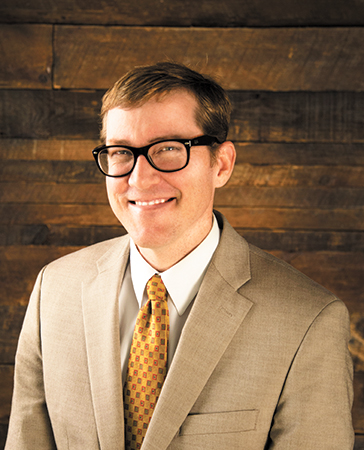 The Local Initiative Support Corp. of Indianapolis—better known as LISC—has helped launch key initiatives in lower-income neighborhoods across the city, all aimed at addressing the factors that affect residents' health and improving racial equity.
But the group is not trying to mandate solutions, said Tedd Grain, its executive director. Instead, it aims to connect corporations and organizations that have resources with neighborhood leaders who have ideas about what people in those areas need.
"We're a catalyst or a connector, a convener and a partner," Grain told IBJ. "And without neighborhood leadership, without other partners, like the United Way, the city, Central Indiana Community Foundation, the Indy Chamber, all these other wonderful partners in our city, a lot of stuff doesn't get done."
Here's what else Grain told IBJ about the group's work.
A lot of people don't know what LISC is. Ted, tell me about the organization and its goals.
LISC is the Local Initiative Support Corp. Our mission is to create inclusive and resilient communities of opportunity, and we do that together with partners. So, we are very grassroots oriented. We follow the lead of our neighborhood partners, and we also partner with a number of different other entities, both in Indianapolis and nationally. And, ultimately, we partner with these other organizations to implement programs that address the social determinants of health and really promote health equity in neighborhoods that need health equity.
What are social determinants of health?
It's the idea that your health is determined more by how and where you live—your zip code—than it is by the health care or the quality of health care you receive. So about 20% of your health comes from the quality of health care you receive and 80% of your health comes from neighborhood conditions—so the stress level of the neighborhood you live in, the poverty rate, all of those have a much bigger influence on your health than just your health care.
For example, in Indianapolis, there's a 14-year difference in life expectancy between certain neighborhoods—the more affluent neighborhoods in Indianapolis and other neighborhoods. A 14-year difference. So just by the sheer fact of you being born and living in a neighborhood that isn't one of those distressed zip codes, you will on average, live 14 more years.
That's a startling number.
Yes. And so when we're thinking about social determinants of health, what are we talking about? We're talking about: Are you able to make a living and have a healthy economy in your life? Do you have a job? Do you have financial security? That's a really big part of being healthy, but there are other pieces like housing. Housing has been shown to really affect your health. The security of your housing, the stability of your housing and how healthy your housing is. Those things are incredibly important.
Food is another key social determinant of health. In many neighborhoods, access to food is really challenging. So not having a grocery store nearby is a problem—and access to healthy food, even more so. So maybe your grocery store or your corner store market doesn't have healthy food. And by that, I mean fruits and vegetables and food that's fresh and healthy.
And the piece around food and security is really big. So if you are one of the one in five Indianapolis residents that suffers from food insecurity—in other words, you don't know where your next meal is going to come from—that's another huge indicator of how healthy you're going to be.
Obviously food has a lot to do with your health, but I think most people would be surprised to learn that so many of those other things—like housing and your neighborhood—impact health. Is that something that has emerged in the science recently?
We are more and more aware of the fact that social determinants of health actually account for the majority of your health. There are some studies that are from the late 1990s and early 2000s that really start to talk about this. The Robert Wood Johnson Foundation is one of the key proponents of this and they have broken it down. So essentially, it's about 70 to 80% … of your health that's determined by social determinants of health—and that's broken down in terms of income and education, some environmental factors such as if you live in a more polluted or environmentally stressful place.
One thing that I think is surprising … is that study after study shows that community connectedness is very important. In other words, how connected you are to your community is the most important factor in terms of socially determined health. … They can track it to two things. One is how connected some are to their community. Do they belong? Do they have family around them? Do they have friends? Do they live a life that is really connected?
And then the second thing is purpose. Do they sense that they have a purpose? Do they know what they're doing on a day-to-day basis? Depression and mental health, anxiety, all of those things also contribute to lower life expectancy. And having a purpose and feeling connected to your community is really, really, really more and more important as we go forward.
This is particularly important in Indianapolis, right? Because people tend in Indianapolis not to move out of the situation they're born in.
I think that's a good thing and a bad thing. It's really great that people stay in one place so that they get to know their neighbors and that they make those relationships that really matter. And, ultimately, social capital is a key component of health as community connectedness. If you have good social capital, you're more likely to get a good job. You're more likely to get to a grocery store. You're more likely to work out because you have people that will encourage you to exercise. So staying in one place is really good in some situations, because it contributes to that connectivity. But I think there also could be an argument to be made that there are some negatives as well.
Tell me about LISC's strategic plan?
Our strategic plan for 2019 through 2021 outlines our commitment to investing in and addressing the social determinants of health. This last year, we invested around $19 million to address the social determinants of health. So, for example, one social determinant of health that we haven't talked about is education. When we think about opportunity, there has to be chances for education, both for young folks, as well as older adults. And so part of our investment last year was to help create two schools on the near east side of town, in a neighborhood called Inglewood Village. Those two schools are now being built and they're accepting students right now, and that will dramatically improve the health of that neighborhood.
Our overall commitment through the next three years—well really now two years—is to invest $40 million in the social determinants of health of the target neighborhoods that we are focused on.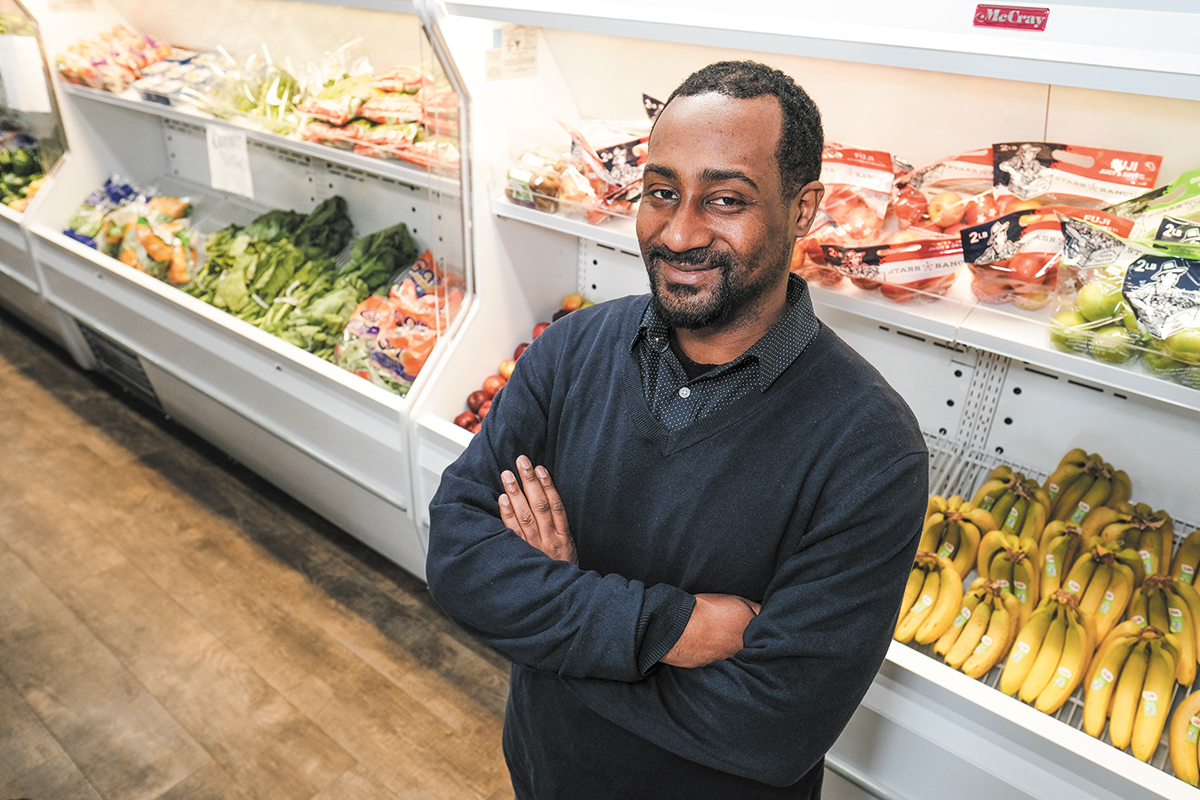 What are some of the other ways in which you'll be spending that money?
One example is that we partnered with the Flanner House of Indianapolis to finance what's called Cleo's Bodega, which is a grocery store and cafe right there in the King Commons neighborhood. And we were so happy to be a part of that project because, first of all, it addresses so many of the social determinants of health. It addresses the food desert issue. It's in a neighborhood that was not able to attract a grocery store.
But more importantly, perhaps, or equally as important, is that it's become a neighborhood gathering place. And so it's created a place for people to belong and to feel like they're a part of something. And it's also given a lot of hope for that neighborhood, as they see something really amazing happening.
I'm very excited to be a partner on that—along with the Flanner House of Indianapolis. Eskenazi Health also contributed to that. The city of Indianapolis also contributed. And others.
That sounds like just the kind of thing that is LISC's goal—bringing together public and private organizations and not-for-profit entities to make something happen.
With wonderful leadership from Flanner House and the neighborhood residents, they put together—with some of our help—what's called a Great Places plan. We helped fund a neighborhood planner to do a plan for that neighborhood. And in that and plan, it just helped facilitate a process through which the neighborhood said, "You know, what we need here is we need, we need Cleo's Bodega." And so that was written into the plan maybe two or three years ago. And if you write something down, it has a tendency to become true. And, sure enough, the stars aligned that the funding became available to actually implement the vision for Cleo's Bodega.
So, in that case, LISC was involved from the outset to help add capacity to the neighborhood, to create the vision. But the vision was the neighborhood's vision.
How important is that piece of the project—that the neighborhood is involved in creating the programs rather than an organization or a company coming in and putting in place what they think will help?
I think it's absolutely critical. That's why our name is Local Initiative Support Corporation. We support local initiatives. Although we have some good ideas and we're a national organization, ultimately, unless a project is baked, created, envisioned and inspired at the local level, it doesn't have legs. It won't have traction, it won't attract other funding and it might not have longevity.
How should a company that wants to have an impact in a neighborhood go about it?
I would encourage them to get to know a local partner that will have really good ideas and have a better sense of what might actually help their neighborhood.
I often say that community development happens at the speed of trust. So, if you're trying to build health equity, this is a long-term proposition. My advice would be to commit long-term to a certain area, get to know the players, understand who the actors are there and forge some honest, authentic relationships.
Then there could be volunteer opportunities around mentoring for kids. There could be some cleanup opportunities for volunteers to do a mural or things like that. But there could also be some more technical expertise like, depending on what company it is, legal technical expertise or economic or financial assistance, getting involved on their boards, really partnering and using your expertise to really match up with the neighborhood's vision.
Do a lot of companies come to LISC to see how they can help or to get advice?
Yes, quite a few do. We've been lucky to be in that role, to play an intermediary role. Oftentimes, folks will reach out to us because the way that we're organized is that we have staff and we also give grants and support neighborhood staff in a lot of these neighborhoods. So, we have really great relationships that over time can help us inform someone's efforts to improve health equity.
Do you expect that the effects of the pandemic will have an impact on the kinds of things LISC will be doing over the next few years?
The pandemic has highlighted for us that the neighborhoods that we have traditionally targeted are the right neighborhoods. … The neighborhoods that have the highest incidents of need related to COVID are the neighborhoods that we are currently serving. It underscored that we're in the right places.
I think the other part of your question is whether there are any other programmatic things that we're doing differently. Life expectancy is a key driver for us, but the racial equity gap is another key priority. And if you look at COVID, it is disproportionately affecting black and brown entrepreneurs, both from a health perspective—they are maybe more likely to get COVID or have a hard time recovering from COVID—but also from an economic standpoint. And, so we are going to be emphasizing that even more going forward.
And do you think that the community conversation now about equity and about race will have an impact on what you're doing?
Absolutely. I think that the recent attention given to racial inequity in terms of treatment from the police, in terms of health inequities, overall, we think that is so important and it's already the direction that we were going as an organization. And so we welcome the conversation and, quite frankly, welcome the light being shined on the issues that will also shine on our own practices and make us more equitable, more introspective, and make sure that our processes and our grant making and our loans are done with racial equity in mind.•
Please enable JavaScript to view this content.