A growing number of local businesses are latching onto an age-old retail concept: the monthly subscription service.
The idea of having customers periodically pay in advance for products or services is nothing new. Newspapers and magazines have operated on this model for centuries, and beer-, coffee-, fruit- and cigar-of-the-month clubs have existed for decades. But in the last decade or so, national companies have launched subscriptions for everything from cosmetics (Birchbox) to meal kits (Blue Apron) to pet products (BarkBox).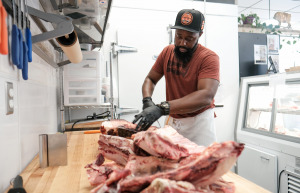 Now, the trend is growing locally. Within the past year, at least five Indianapolis-based food and beverage retailers have launched their own subscription services. Some did it to boost revenue, while others say brand awareness is their main goal. And a few are already thinking ahead to how they can expand their subscription offerings.
"I think the pandemic just forced creative outlets," said Eddie Sahm of Indianapolis-based Sahm's Restaurants, which launched its Coffee Cake Club in October.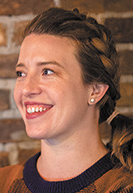 Indianapolis-based Ash and Elm Cider Co., which operates a cidery, tasting room and restaurant at two separate locations on East Washington Street, began selling quarterly subscriptions late last year and mailed its first-ever subscription box in March. The service now has 452 subscribers in 38 states.
"Generally, I think it's gone really well," said Andréa Homoya, who owns Ash and Elm with her husband, Aaron.
Homoya said the business had wanted to launch online shipping in 2019 but hadn't yet figured out a way to do it. The project became a priority when the pandemic hit, and Ash and Elm began offering direct-mail shipping for the first time in March 2020. It shortly became apparent to Homoya that a subscription service could succeed. "I saw the same people every month, ordering the cider of the month."
Thus was born the Cider of the Month Club, in which subscribers pay either $25 for two four-packs of cider (two cans each of that quarter's flavors of the month, which this year include watermelon, blueberry lavender and Earl Gray) or $60-$65 for six four-packs.
Subscriptions now make up about 10% of Ash and Elm's revenue, Homoya said, but she hasn't yet dug into the data to figure out whether the subscriptions are cannibalizing the cidery's in-person customer base.
One of the main benefits of offering subscriptions, Homoya said, is that it helps build Ash and Elm's brand far beyond its core Indianapolis-area base.
"It's, in some ways, kind of a long game," Homoya said. "It's getting us on the radar of the cider world as a whole."
Cider enthusiasts are always on the hunt for something new to try, Homoya said, and that has helped Ash and Elm pick up subscribers from coast to coast. The company might not ever pursue wide-scale distribution in a place as far away as Oregon, for instance, but it does see value in reaching individual customers there.
On the radar
King Dough, a locally owned pizza place in the Holy Cross neighborhood, also sees its new subscription service as a way to build its reputation in a niche product.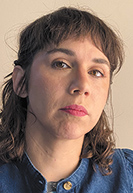 For King Dough, that niche is natural wines—which are vinos typically produced without use of pesticides and with few or no additives.
Alicia Sweet, who owns King Dough with her husband, Adam, is interested in natural wines. When the pandemic forced the restaurant to shut down for in-person service last year, she decided the time was right to take things to the next level.
"A wine club is something I've always wanted to do," she said. "I was just like, 'Screw it. Let's do it.'"
In October, the restaurant launched its Natural Wine Club, offering a four-bottle-a-month option for $90 or a two-bottle option with more exclusive selections for $70.
King Dough's wine club currently has 22 members and is small by necessity. Because liquor laws prohibit the restaurant from shipping wine, Sweet either hand-delivers the wines within Marion County or makes them available for pickup at the restaurant.
But the club has helped boost King Dough's reputation in the niche world of natural wines, Sweet said, and the restaurant's in-house wine sales now equal beer sales. The restaurant's wine list includes some natural and organic wines, along with conventional wines. "It's nice to be on the radar for something that I find really interesting and fun."
Expanding the options
Some companies, including Sahm's Restaurants and the delivery-only restaurant ClusterTruck, say they're already looking to build on their early subscription successes.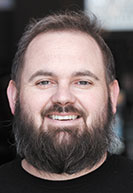 Customers can pay $45 a month to get a two-pound frozen Sahm's coffee cake delivered to their doorstep, with a different specialty flavor each month. (This month's flavor: Indiana sweet corn.)
Until last year, Sahm said, people could get coffee cakes delivered upon request—and the company dabbled in different flavors of cake—but the club makes it easier for people to order what is one of Sahm's most popular menu items.
"Really, it was a way to get an Indiana dessert in front of people who want to support local," Sahm said of the subscription service.
Sahm's has 120 to 150 Coffee Cake Club members, and Sahm expects that number to rise during the holidays for gift-giving.
Sahm said subscriptions are currently bringing in $150,000 to $200,000 a year—not significant at this point, but a platform the company can use for growth.
At some point, he said, the company might expand its subscription options, perhaps offering regular shipments of the company's house-made breads. "I just think it's a really good foundational piece for us to add on to."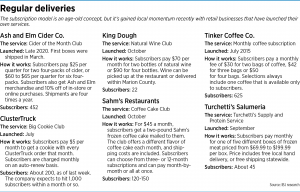 Indianapolis-based ClusterTruck, which launched a cookie subscription service last month, is also looking to expand its subscription offerings.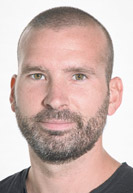 The company, which operates delivery-only ghost kitchens in the Indianapolis area as well as in Kansas City, Missouri, and Columbus, Ohio, has already signed up about 200 subscribers, said Dan McFadden, ClusterTruck's co-founder and chief technology officer.
For $5 a month, Big Cookie Club members get a cookie with every ClusterTruck order. Cookies are normally $2 each, so a membership pays off if a customer orders at least three meals a month.
"We want to put a carrot out there to get people to order more frequently," McFadden said.
ClusterTruck attracted its first 200 cookie subscribers with minimal marketing, he said, and the company thinks it can get to 1,000 subscribers in another month or so. At that point, the company will decide whether to invest additional resources in the project.
Future possibilities, McFadden said, include giving subscribers a choice of treats—perhaps a drink or a brownie instead of a cookie. Or maybe subscribers would be willing to pay another small fee to speed their order to the front of the delivery line.
"It opens up a lot of possibilities for us," McFadden said.
Predictable income
Turchetti's Salumeria, a Fountain Square butcher shop, deli and restaurant, launched its subscription program in September as a way to generate more—and more predictable—revenue during the pandemic. It calls the program Turchetti's Supply and Protein Service.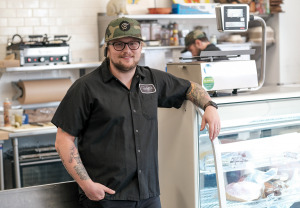 Turchetti's restaurant had been operating on a carryout-only basis during the pandemic, but it suspended all service a few weeks ago to make some needed repairs before reopening.
The pandemic "had us all brainstorming as a team: How were we going to generate more revenue and how were we going to do this safely without bringing people into our space?" said Turchetti's founder George Turkette.
Turchetti's offers five subscription boxes that cost $69.99 to $199.99 a month. Subscribers place orders by the 10th of each month, and a few days later, Turchetti's delivers a frozen box of meat to their doorstep. Turchetti's delivers most of its subscription boxes in person, though it also offers free shipping by mail statewide.
Having the subscription revenue at a predictable time each month helps the business pay its meat producers in a timely fashion, Turkette said. "It ensures that we can pay our farmers when they show up for delivery."
About 10% of the business's revenue comes from subscriptions. Turkette said that percentage might dip when the restaurant reopens.
When the subscription program launched, it attracted up to 100 customers within the first few months. Subscriptions have waned since then, Turkette said, likely for a couple of reasons. Customers might have resumed their pre-pandemic shopping habits, or they might be eating at home less in favor of restaurant meals. Also, some customers still haven't worked their way through the meat they
previously ordered.
Turkette said he currently has about 45 subscribers, and he anticipates subscription numbers will pick up as winter approaches. Even if they don't, he plans to continue the subscription service as long as he sees enough demand to make it lucrative.
Developing loyalty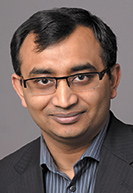 In addition to providing a stable revenue stream, subscriptions can also help a business build customer loyalty, one expert says.
"Often, this is a beginning of a much deeper relationship with a customer," said Mohammad Rahman, associate professor of management at Purdue University's Krannert School of Management.
That deeper relationship, Rahman said, might mean that a customer buys more products from the business. But it could also mean developing loyalty and trust between customer and business.
That type of loyalty is an important part of the equation for Indianapolis-based Tinker Coffee Co., said co-founder Stephen Hall.
The coffee roaster launched its subscription service in July 2015, offering customers the option of getting two, three or four bags of coffee mailed to them each month. "I wouldn't say it's the most profitable thing we do, by any stretch, but it's a great way to keep people in the ecosystem," Hall said.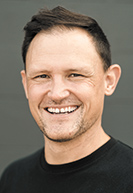 Tinker Coffee saw its subscriptions grow dramatically during the pandemic, from 350 in February 2020 to 625 now. But the company also has its share of longtime subscribers, Hall said. "We've got a lot of subscribers that have been on the roster for four years now."
Each month, Hall writes a letter with company updates to include in the subscription box. If the company forgets to put a letter in a box, customers ask about it, Hall said. "It feels old-school sometimes, but I really do love it."
Ash and Elm also sees its subscription program as a way to connect with customers who might never visit in person, Homoya said. Some cider club customers even share photos of themselves opening their quarterly subscription boxes.
"They feel like they're friends of our cidery now," Homoya said. "It definitely makes people feel like they're part of our company, even if they're far away."•
Please enable JavaScript to view this content.