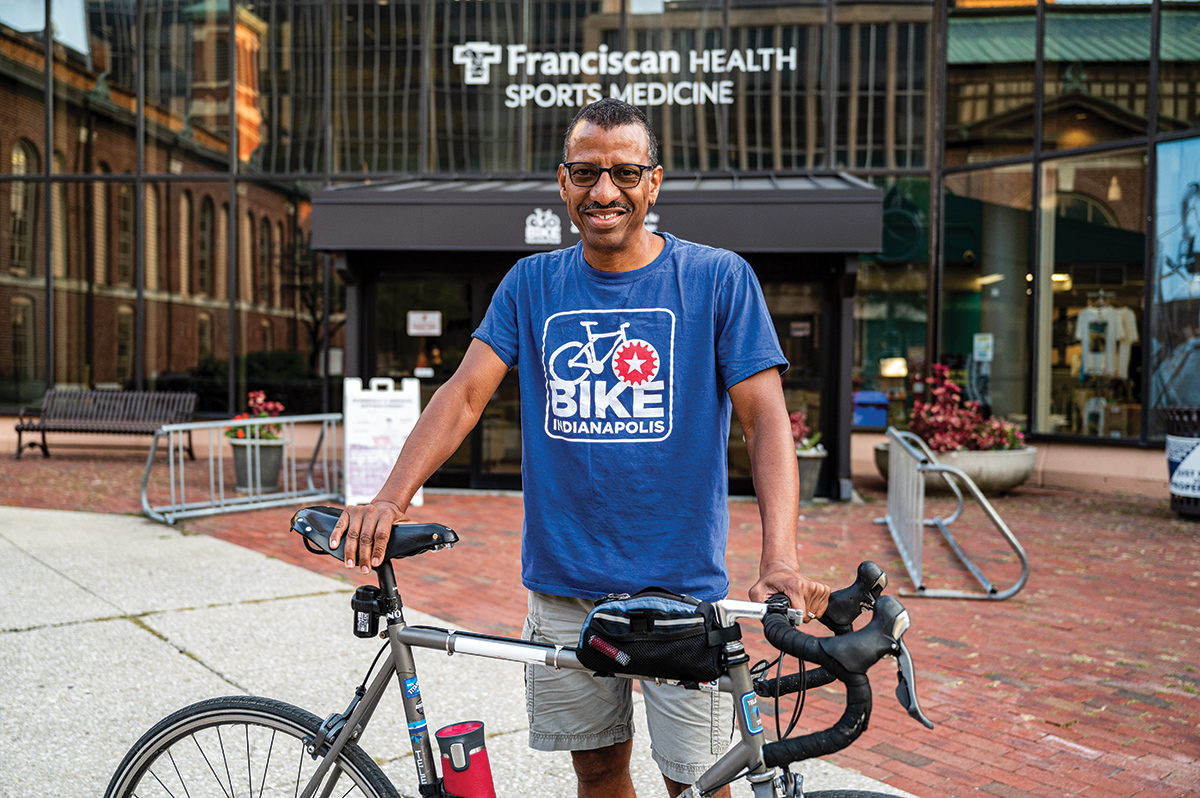 Damon Richards sold his car three years ago.
He bikes to the grocery store, his doctor's office and to work (when he has to go to the office). On rainy days, Richards might take the bus. He uses his wife's car sparingly, mostly to transport his 96-year-old mother or 90-pound dog.
But that's possible because Richards lives downtown. Indianapolis' core hosts most of his routine destinations and some of the city's safest, most interconnected bike infrastructure.
"I'm able to [bike most places], because I, by choice, selected to live in a place where it's possible," said Richards, who also leads not-for-profit Bike Indianapolis.
That's not an option for many area residents, but more choices are coming.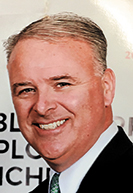 Indianapolis is putting $25 million toward a list of nine trail, greenway and road projects that could make it easier for bikers and pedestrians alike to get where they need to go—to work, play and run the mundane errands in between.
"As much as our trails and greenways are outdoor space, they're also connectivity and part of the transportation network," said Dan Parker, who leads the Department of Public Works.
Together, the projects would stretch from Indy's west side, near Eagle Creek Reservoir, to the east side, along Grassy Creek. One leg would stretch north to Hamilton County, and another, south to Johnson County. Each connects to existing and planned trails, bike-friendly streets, bus rapid transit lines and city landmarks.
Two could be done as soon as 2023, with several more complete or underway by 2025.
Trails and greenways, like the Monon Trail, are favorites for residents who want to get some fresh air. But bike- and pedestrian-friendly routes also help those who can't get around by other means.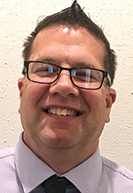 "I think people take for granted that these are recreational amenities," said John Seber, executive director of the Central Indiana Regional Transportation Authority. This quasi-governmental organization obtains and helps allocate federal transportation funding and aims to advance options for suburban and rural residents.
"People need to understand that these [city] funds will also increase the opportunities for these people to use these trails for daily needs, like commuting to work, to school, traveling to the grocery store, doctor's appointments, or simply getting to the nearest transit stop," Seber said.
"There are a lot of people who use their bicycles not just for recreation, but for transportation," Richards said. "Some of them by choice, like myself, and many others, out of necessity, because they don't have a car."
An estimated 38,000 Marion County households, or about 8%, didn't have a car in 2019, according to the U.S. Census Bureau. That means finding other ways to get around, like carpooling, walking, biking or the bus.
About 86% of IndyGo riders reported having no access to a vehicle in a 2016 on-board survey of 4,000 people, the most recent available. But there's not that much room for error.
"Our bus system is difficult to use," Richards said. "If you're trying to use it for your primary transportation, particularly if you're in a job where being 15 minutes late could cost you your job, the buses run every 30 minutes. Miss one, and you've lost your job."
The wait could be even longer beginning Oct. 10, when IndyGo will begin temporary schedule changes to make up for a driver shortage. Buses on two routes will come every two hours instead of one, and will run every hour instead of every 30 minutes on two other routes. IndyGo also plans to pause high-frequency service during rush hours on 11 routes.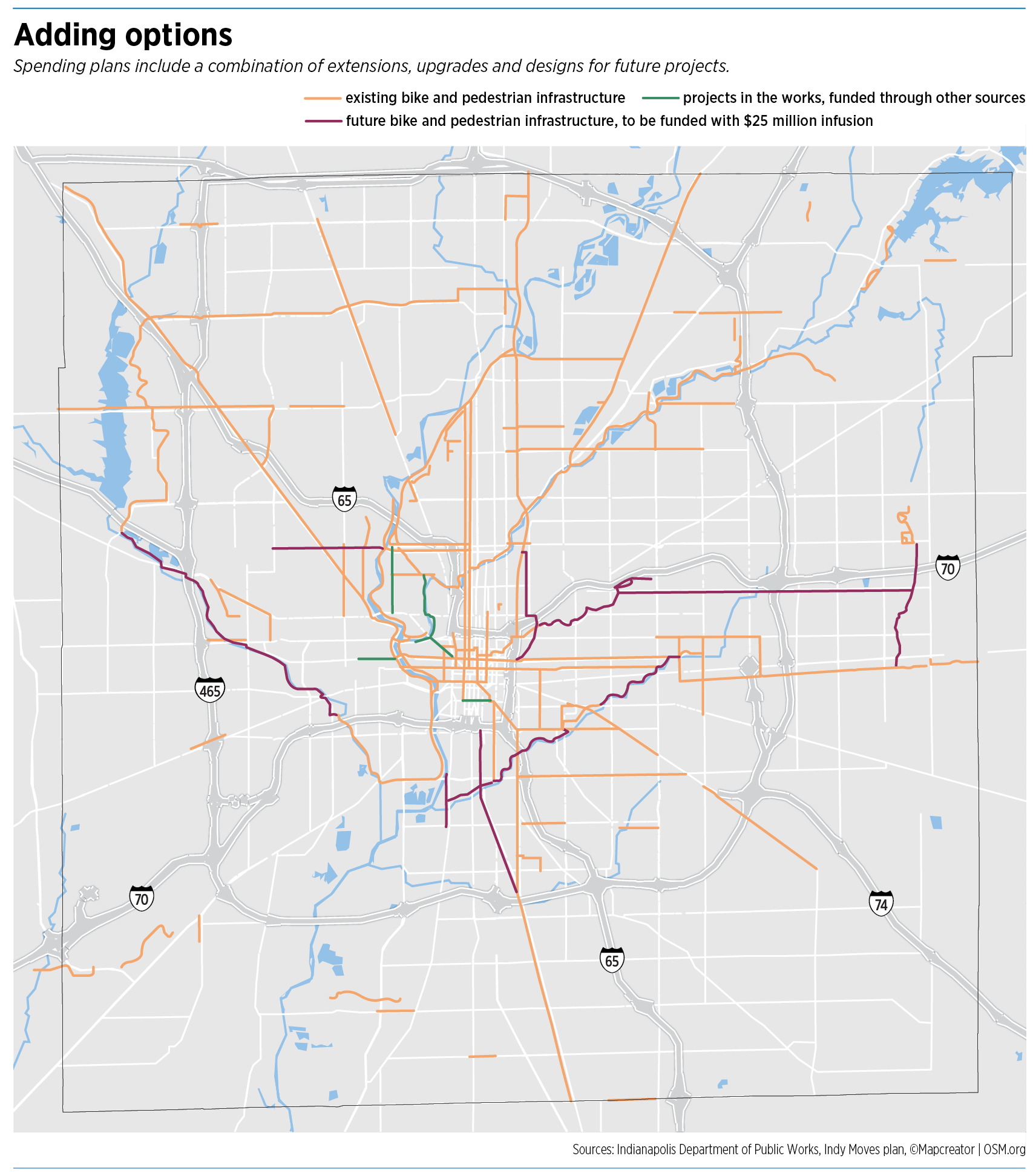 Trails to 2025
Right now, options are limited for those who don't want to be car-dependent or are car-less. Seattle-based Walk Score, which runs a public access walkability index for the United States, Canada and Australia, gives "car-dependent" Indianapolis a 31 for walkability, a 45 for bikeability and a 23 for public transit, all out of 100.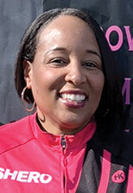 Chyri McLain-Jackson now works from home, but for her old commute, biking was a no-go. She lives in Brownsburg, and leads Indianapolis' chapter of Black Girls Do Bike.
"I lived away from my job, so I drove," McLain-Jackson said. "I looked at routes to get there, but was like, 'Oh, no; it's just too dangerous.'"
But longer-term plans for Indianapolis and central Indiana envision a transit network with more comprehensive alternatives to driving. Those efforts are getting a $25 million boost.
The City-County Council unanimously approved funding for the nine trail, greenway and road projects in September. Federal pandemic relief—like the American Rescue Plan Act, which allocated $420 million to Indianapolis—freed up money for initiatives like trails, according to city officials.
The Department of Public Works will lead work on the trail projects. So what's at the top of the list?
First, completion of Pogue's Run Trail, at a cost of $6.6 million, and the rehabilitation of Pleasant Run Trail, plus an extension south, for $6.6 million. Design and construction for both projects are fully funded. Design is scheduled to take 12 months, with the projects bid out late next year and completed by late 2023, according to DPW's Parker.
Next up is phase 2 of Eagle Creek Trail, which will eventually connect to the B&O Trail, Girls School Road and Speedway. DPW has $300,000 ready for design costs and $1.4 million set aside for a match required by the federally designated Indianapolis Metropolitan Planning Organization. The project's $7 million price tag is pushed up by its flood-control function, which involves the Eagle Creek Levee and the U.S. Army Corps of Engineers. DPW employees are working on an application now, and if accepted, construction would start in 2025, according to Parker.
The $25 million will cover only design costs for the other six projects, which include the Nickel Plate Trail to Hamilton County; Grassy Creek Trail, which would have connections to two bus rapid transit lines; and the on-street Interurban Trail, which would extend from the Old Southside to Greenwood along Madison Avenue, hitting the Red Line and other trails on the way.
Three stretches of road—Dr. Andrew J. Brown Avenue, East 21st Street and West 30th Street—would get designs for multimodal makeovers, which, when built, would enable them to safely move cars, buses, bikes and pedestrians.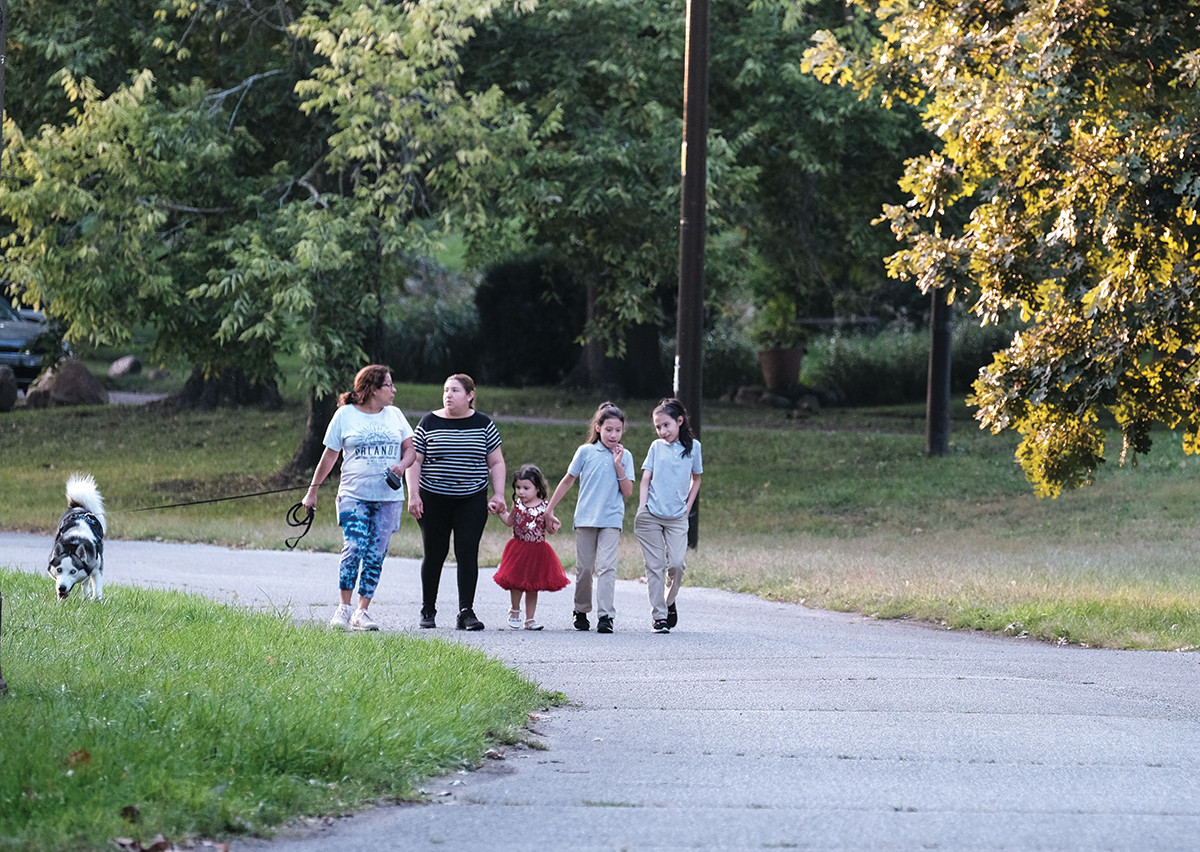 Making numbers work
DPW officials say the goal for the detailed designs is to further Indianapolis' chances of landing state and federal funding. DPW plans to apply to Indiana's Next Level Trails grant to help fund the Nickel Plate Trail, for example.
"The proposal is that much more competitive if we've already got a lot of it under design," said DPW spokesman Ben Easley. "We've applied for it a couple times in the past and we keep hearing, like, 'Let's ramp it up. Let's make it more competitive.'"
A "yes" from the Department of Natural Resources would give DPW three years to make Indy's share of the Nickel Plate Trail a reality. It would be done by 2025.
Comprehensive designs could help DPW leverage characteristics of certain projects—like location in a flood zone—to get funds earmarked for those specific purposes. "With several of the other projects, getting them under design, it would be just, 'Where do we go to find the dollars to do those projects?'" Parker said. "For example, Grassy Creek—is it a greenway-slash-flood-control project?"
DPW has also set aside $2 million for engineering costs and $4 million for a construction and land-acquisition cushion. Some could also go toward required local matches.
In total, the initial $25 million would complete or kick-start work on more than 45 miles of trails, greenways and multimodal streets. Finishing all the projects would take at least $50 million, excluding the two projects for which DPW hasn't completed construction cost estimates.
DPW is also planning additional, smaller-scale projects with regular departmental funds as part of its 2021-2025 capital plan.
Going south
Bike and pedestrian access has already improved in Indianapolis—though it has a long way to go.
"If you live in the north half of the city, yes, projects that DPW's done over the last couple of years have created connectivity between existing pieces of infrastructure," Richards said. "Prior to that, we had a lot of short stretches you could use, but then you'd have to bounce back and forth on the street."
But, he said, "The entire south side's a problem" when it comes to bike-friendly infrastructure. "It's hard to go east-west or north-south once you get below Washington Street."
That problem has decades-deep roots. Creeks and other waterways are typically easy places to put new greenways, but when urban Indianapolis and suburban-rural Marion County unified in 1970 under Unigov, south-side creeks stayed privately owned.
"The master plan calls for a trail that comes out of Beech Grove … and there's the Lick Creek, across the center of the south side. We own none of that land," Parker said. "And there's a trail called for starting in Franklin Township and running through the heart of Perry Township, [along] Buck Creek. But all of the property is private."
"It's very expensive to buy land," he added. "And you've also got to convince people that it's a good idea to have a trail going through their backyard."
Inactive railroads are also prime land for new trails (e.g., the Monon Trail, the Nickel Plate Trail), but trains still lug dozens of freight-filled cars across all of the south side's railroad tracks every day. And trail conversion involves land acquisition, anyway—in a 2012 decision, the Indiana Supreme Court ruled that the land underneath old rails is private property when it comes to new trails.
That ruling has delayed plans to widen the Monon Trail.
Big plans
Indianapolis' vision would take millions of dollars, political will and years to carry out, but officials say whatever does get built could catalyze growth.
"The investments that the city has made in the Cultural Trail and the Monon and several other trails that are already done, there's [been] tremendous economic development opportunities around trails because folks want to locate near the movement of people," Parker said.
From 2008 to 2015, parcels within 500 feet of the Cultural Trail added more than $1 billion in property value, according to an assessment by Indiana University's Public Policy Institute. In a 2014 survey, which was part of the same study, about 50% of businesses near the trail reported revenue increases, and more noted increases in customers. Some business owners said they'd chosen their location because of the trail.
The area around the Monon Trail has experienced similar effects.
"I like that, sometimes, on the trail, you can stop and there may be little restaurants or stores, because not all my biking is endurance biking," said McLain-Jackson. "I like to get on the trail and say, 'Hey, let's go grab lunch and come back.'"
Other Monon users spend big bucks on trail-related expenses, including "transportation to and from the trail, as well as on bikes, shoes, maps and parking, than any other trail in the study, and second-most on clothing," the 2017 edition of the Indiana Trails Study concludes.
But not everyone is out and enjoying the Monon. Just 5% of trail users had a household income of less than $38,000, according to the study, while fully 53% topped $90,000. Marion County's median income that year, 2017, was about $48,000, according to the U.S. Census Bureau.
Could Indy's cross-town trail plans also cross socioeconomic gaps?
At the Central Indiana Regional Transportation Authority, Seber is thinking of ways to expand commuting options via the new trails and connections they create. His organization offers workforce connectors from two IndyGo routes to Plainfield and Whitestown, plus carpools and vanpools throughout central Indiana.
"With the trails … it's something we're going to look at, and we may even—once we get a final map and some other things—because we're developing some park-and-rides, too," Seber said.
"Once people understand how these maps are going to interact—you know, there's a system map—I think we'll see that really open up the potential for some of these other commuter-type options."•
Please enable JavaScript to view this content.