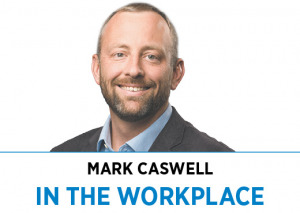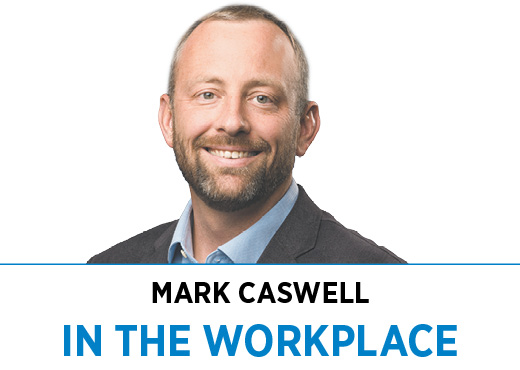 I think we've been given bad advice on how to handle job transitions.
When people decide to quit a job, they typically resign out of the blue. Two weeks later, they leave and go do something else. Mic drop. The end. But in my experience, a "mic drop ending" is almost never the best approach—for the person or the organization.
I've been on both sides: the leader helping someone transition, and most recently, the person going through one. I'm grateful to have experienced what thoughtful career transitions are capable of being: collaborative, organization-building endeavors rather than solitary, relationship-ending ones.
So, I think we need some new advice on these transitions. They should be a conversation. Something leaders and employees navigate together. A collaborative effort to discover the best possible outcome for everyone involved.
Make it a conversation
Conversations about job transitions take guts and maturity—from both sides of the table. It takes vulnerability and a laying aside of the ego from everyone.
Individuals: Before initiating a transition conversation, it's really important to get clear on the "why." There are many correct reasons for leaving but also many that might not be. Has there been a change that's causing new stress? Is that resolvable? Do you feel "trapped"? Why and how? Is the role not aligned with your skills and passions? What are those? Are you working with an organization that you like but with people you don't? The opposite?
Answering those questions will help tremendously. Some problems might be resolvable. Some might not be. But having that knowledge will A) give you information on what to do next and B) give the organization constructive feedback it can use. This clarity will also help you avoid making a decision in the heat of battle.
Once you're confident in your "why," it's time to thoughtfully involve your boss. Even in the most psychologically safe organizations, these conversations can be nerve-wracking. But approaching them from a place of empathy for the organization can be game-changing. After all, if you're no longer a good fit, the best thing for the company is to find someone who is.
Just be sure to go into this conversation with an open mind. Be open to advice or considerations you hadn't thought of. Be open to changes that might make your situation more tenable. It's important to be open to being wrong, even as you also ensure you are strong.
Leaders: When an employee approaches you about leaving, it doesn't feel good. It can feel like a personal indictment and failure. It also adds more work to your plate. However, you have to put ego, fear and frustration in the back seat. Simply hear the employee out. Approach the situation from a place of curiosity rather than judgment.
Once you have clarity on the "why" and the emotions have calmed, I find one question to be crucial: "If I were this person's mentor or friend rather than boss, would I advise him or her to leave?" You would be surprised at how often the answer is "no." And if you would not advise leaving, convince the employee to stay. Often, small adjustments or steps in a different direction are all it takes to solve a "fit" issue—especially for younger folks who don't yet have a lot of context in their careers. I've written about the benefits of allowing and encouraging people to transition to other roles if the current one isn't quite right.
Of course, sometimes the answer is "yes." This person is no longer a fit for the organization, and, as a mentor or friend, you agree that he or she should leave. That has to be OK, too. Don't try to save someone you shouldn't save. And don't get mad or defensive. It's normal for organizations to grow out of people and for people to grow out of organizations. We need to start accepting and embracing that as wholeheartedly as we accept and embrace someone who decides to stay.
Thoughtful transition plans
Whichever way the conversation goes, the next step is to collaborate on a thoughtful transition plan. If the employee decides to stay, fulfill the promises you made about the transition—be it moving to another role, connecting the employee with training and development opportunities, or changing your behavior as a leader. Avoid vague commitments and put a real, time-bound plan together.
If the employee decides to leave, work together to design a transition that ensures a good ending and works for everyone. For senior leaders in transition, it might be worth considering a period where the departing employee coaches the next person up. It's also worth encouraging the person to think about possibly taking a few weeks after leaving to decompress.
It's amazing how many paths and possibilities can arise when these decisions are a collaborative effort. So let's make potential transitions a conversation. Let's make our organizations such that individuals can partner with their leaders to arrive at the best decisions about their careers—in a way that's thoughtful, open-minded and empathetic above all else.•
__________
Caswell is an adviser and board member at Resultant, an independent technology, data analytics and management consulting firm based in Indianapolis.
Please enable JavaScript to view this content.