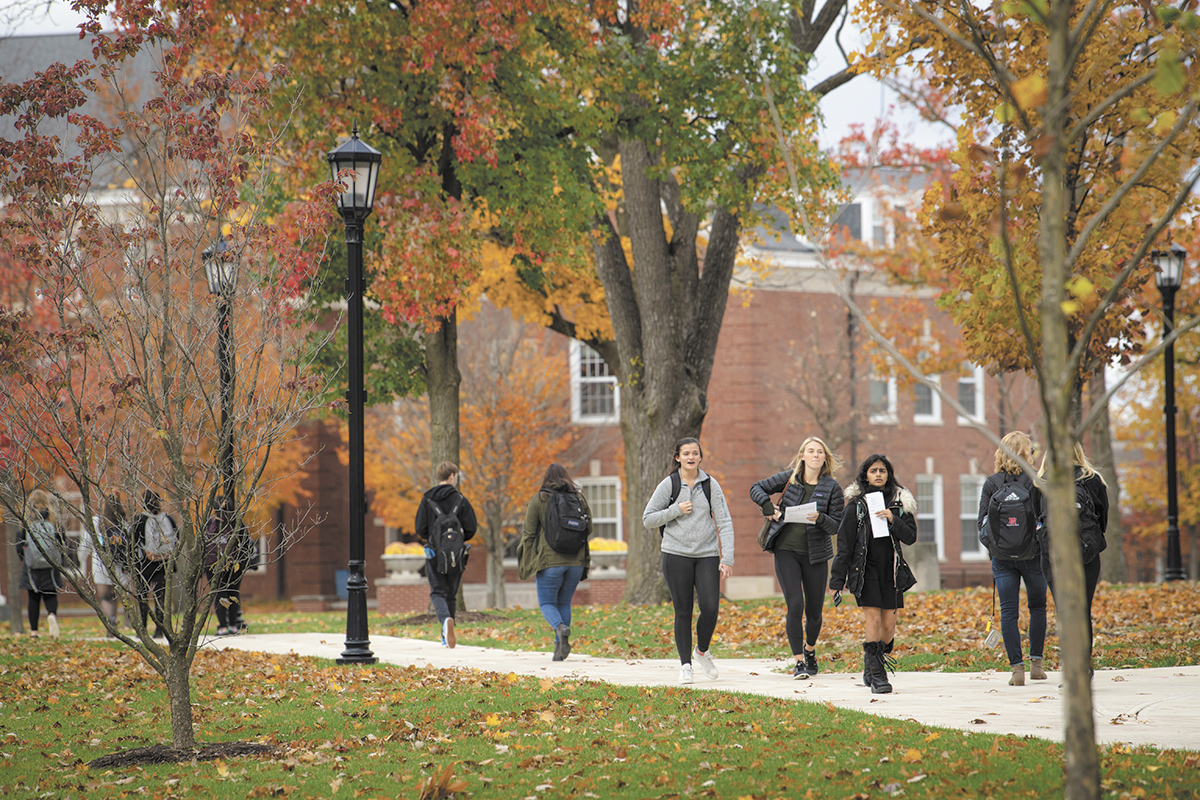 When DePauw University announced last spring that it had received a $20 million gift to help establish its new School of Business and Leadership, university leaders were effusive in thanks to the donors, Sharon Ubben and her late husband, Timothy, graduates of the class of 1958.
"Tim and Sharon's love for DePauw is seemingly endless," university President Lori S. White said in a press release at the time.
But that was a year ago. Now, when university officials are asked about the gift, they only say it was given anonymously.
Why the change? Officials say the donor (whom IBJ was unable to reach) has since reconsidered and wants to stay nameless—even though the press release remains on DePauw's website and the gift and donor's name are on the Chronicle of Philanthropy's national database.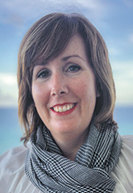 "That was the conversation we had with the donor, and they asked us to respect that," said Anne Cunningham, DePauw's vice president for development and alumni engagement. "We've talked with them multiple times. And that's where their comfort level is."
Around Indiana, anonymous gifts of $1 million or more are becoming more and more common. Last year, two of the top five donations made to Indiana colleges were anonymous, including the $20 million gift (now officially anonymous) to DePauw and a $10 million gift to Ball State University. Overall, anonymous donors gave 10 gifts of $1 million or more to Indiana institutions last year.
That's up from just one anonymous million-dollar gift in 2021 and seven anonymous million-dollar gifts in 2020, according to an IBJ review.
Some public interest groups say the rising tide of anonymous gifts to not-for-profits can lead to potential fraud or dark-money abuses, so the groups have pushed to require institutions to list their big givers.
But philanthropic leaders say there are plenty of legitimate reasons donors give anonymously, such as wanting to avoid future solicitations and fear of reprisals if they give to controversial causes.
Now, Indiana legislators could give another layer of privacy to donors through several bills advancing through the Legislature, including one that would prohibit any government agency from requiring a not-for-profit to hand over information that would identify members, supporters, volunteers or donors.
"Some people like to give anonymously," the bill's author, Sen. Liz Brown, R-Fort Wayne, said last week, as the Senate Judiciary Committee voted 9-0 to advance the bill before the full Senate sent it to the House. "This gives them that protection."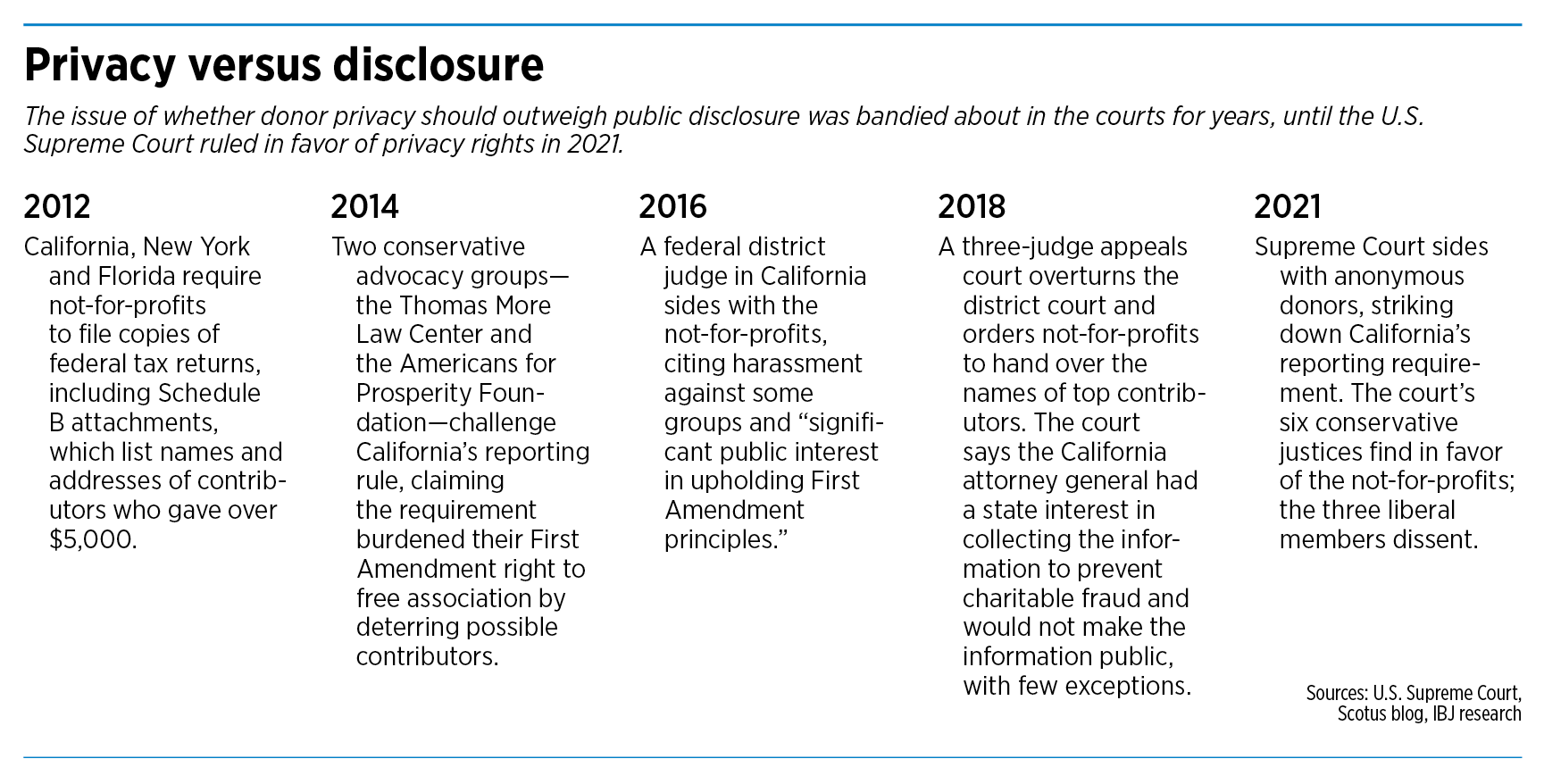 Anonymous gifts on upswing
The tension between donor privacy and public disclosure has played out for years in state legislatures, courts, and other public forums. It comes as anonymous gifts are on the upswing again nationally after several years of decline. Around the country, universities and other not-for-profits are landing massive anonymous gifts.
Last year, McPherson College, a small, liberal-arts college in suburban Wichita, Kansas, received an anonymous half-billion-dollar "double match" gift, meaning the donor pledged to contribute two dollars for every dollar given by others, up to $500 million. It was the largest gift in the private college's 136-year history.
Two years ago, Western Michigan University in Kalamazoo announced a $550 million gift from anonymous donors, which it called the largest single donation in history to a U.S. public university.
And the year before, University of California Berkeley received an anonymous gift of $252 million to support the construction of a new "data hub." It was the single largest gift in Berkeley's history.
Some public watchdog groups say they are alarmed by the rise in anonymous gifts to universities, churches, health foundations and other not-for-profits. They say the anonymity can hide the source of funds that could potentially change the face of communities or public policy. Gifts to universities from donors, anonymous or not, can be used to influence curricula, tenure decisions and other important matters, critics say.
CharityWatch, an independent not-for-profit that rates the financial performance of charities, and Public Citizen, a consumer watchdog group, have argued in a court case that public disclosure is important to provide accountability and prevent fraud.
Julia Vaughn, executive director of Common Cause Indiana, which pushes for open discussions and accountability in government and other large institutions, said she struggles to understand why donors need anonymity. "Our organization has always been happy to disclose our donors," she noted.
The public should know who's paying to influence policy affecting communities, such as colleges buying land and putting up buildings, Vaughn said. She added that secrecy also fuels questions over whether the institutions are using the funds as intended.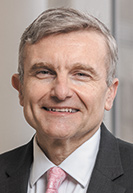 Amir Pasic, dean of the Indiana University Lilly Family School of Philanthropy, said it's unusual for colleges to be engaged in "nefarious activities." But he agreed that large, anonymous gifts should receive scrutiny.
"In the public policy discussions around the rules and regulations we have about philanthropy—the question of balancing donor privacy and the interests of the public—the public should know where significant resources are going that are going to affect our public lives," Pasic said. "Those two things are currently being contested, as they should be."
Why the anonymity?
So why do so many wealthy donors choose to give anonymously? The reasons are all over the map, several philanthropy supporters say.
Danielle Coulter, representing the Philanthropy Roundtable, a group that advises large donors to charities, said the reasons include "general privacy concerns, religious convictions, mere modesty, a desire to avoid unwanted solicitations by others, wanting the focus to remain solely on the cause they support and not simply the fact they donated more, or fear of harassment or retaliation."
Holly Davis, a vice president at the Indiana Philanthropy Alliance, a network of foundations, companies and social investors, said the state is home to more than 1,200 foundations that award more than $2 billion in grants each year.
Those foundations, she said, should be able to count on state and federal laws to keep donors' identities confidential, she said.
"Hoosiers may choose to keep their donations private for a myriad of reasons," Davis said.
Some colleges say the reasons behind anonymous gifts are often as innocent as just to keep other solicitors away or to keep their name out of the public eye.
Purdue, a large research university based in West Lafayette, has received at least 12 anonymous gifts totaling $115 million since 2007, according to the Chronicle of Philanthropy.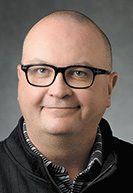 "Sometimes a donor wants to help but feels that putting his or her name on a building or sending out press releases is contradictory to the bigger picture at Purdue and what the program is doing," said Matt Folk, vice president of university advancement and alumni engagement at Purdue University. "So they don't want their name on it."
DePauw, a small, private university in Greencastle, has received more than $35 million in anonymous gifts since 2013, according to the Chronicle of Philanthropy.
By far, DePauw's largest donor in recent decades has been the aforementioned Ubben family, which has given the university tens of millions of dollars in scholarships, endowments, building projects, faculty chairs and lecture series.
Timothy Ubben, who graduated with an economics major, founded Lincoln Capital Management, a Chicago investment firm, in 1967, and later served several terms on the DePauw Board of Trustees. He died in 2021 at age 84. At his death, DePauw officials issued a press release calling Timothy Ubben "one of its most loyal and generous alumni leaders and benefactors."
Four months after his death, the university announced that he and his wife, Sharon Williams Ubben, who taught school in Elkhart, Indiana, and Tampa, Florida, had given a $20 million gift to help establish its new School of Business and Leadership. Later, the gift's donor would be listed as anonymous.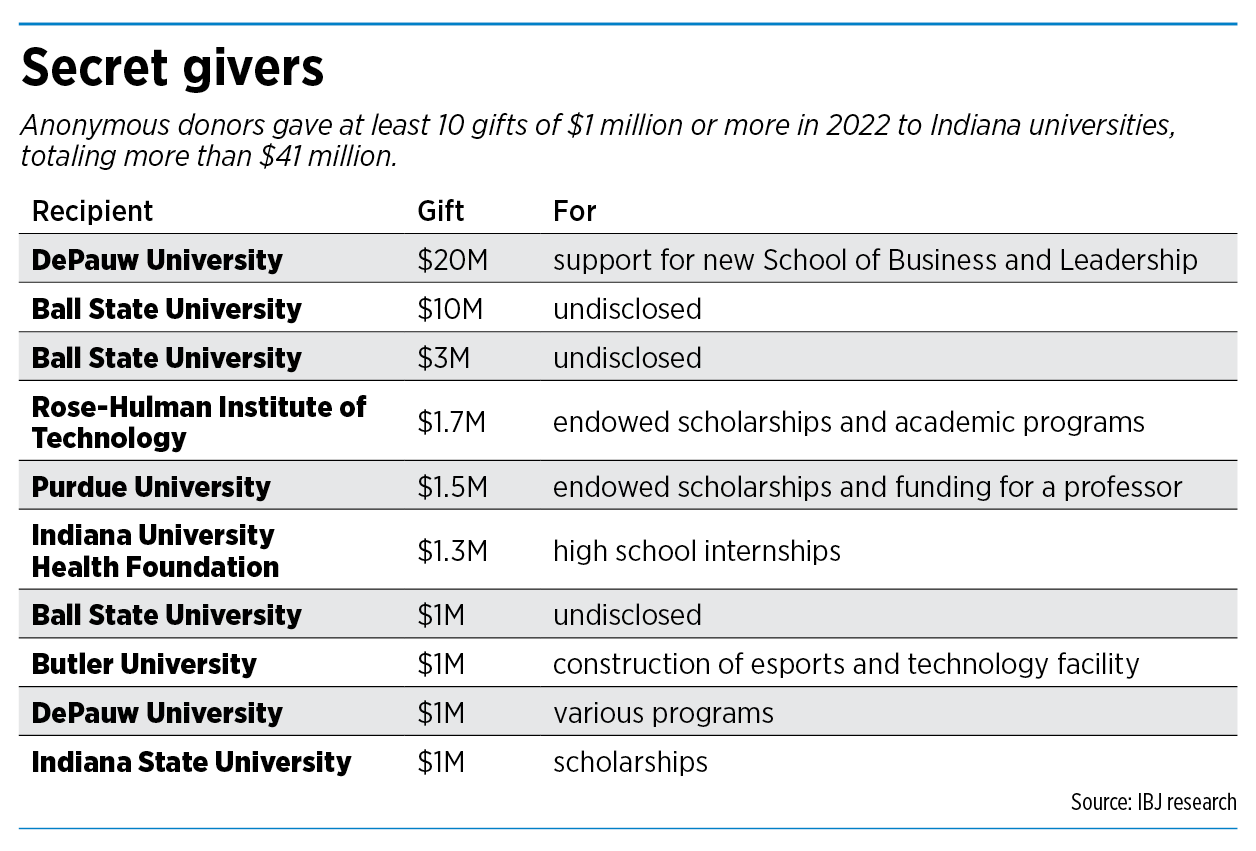 Long history
The issue of membership and donor privacy is hardly new. It dates back to at least the 1960s, when Louisiana required organizations to submit their membership lists to the state and swear no communist or subversive connections.
The NAACP, a civil rights group formed in 1909 to advance justice for Black Americans, challenged the law, saying it violated the First Amendment's free association rights. The case made it all the way to the U.S. Supreme Court, which ruled in 1961 that requiring organizations to turn over membership lists was unconstitutional and would have a chilling effect on the rights of association and of free speech.
The court noted that Louisiana enacted this law in 1924 to curb the Ku Klux Klan and that it has never been enforced against any other organization.
Not-for-profit groups say the same principle of donor privacy should be respected today.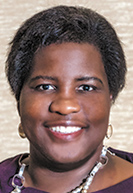 "We have a history in this nation of protecting donor privacy," said Claudia Cummings, president and CEO of the Indiana Philanthropy Alliance. "It first started with the NAACP in the 1960s. …For obvious reasons, folks in the 60s didn't necessarily want their names released. There was a lot of violence going on at that time."
That was a landmark court ruling on the matter, but not the last one.
In 2012, California, New York and Florida required not-for-profit organizations to file copies of federal tax returns, including Schedule B attachments, which list names and addresses of contributors who gave over $5,000. They said the lists were needed to protect against possible fraud.
Two conservative advocacy groups—the Thomas More Law Center and the Americans for Prosperity Foundation—challenged the requirement, saying they had a right to keep their membership and donor lists private.
The Thomas More Law Center is a Christian public interest law firm based in Ann Arbor, Michigan, founded in 1999 by Domino's Pizza founder Tom Monaghan. The Americans for Prosperity Foundation, founded in 2004, is a conservative political advocacy group funded by Charles Koch and formerly his brother David.
The case made it all the way to the U.S. Supreme Court, where dozens of groups on both sides of the issue filed amicus briefs, strenuously arguing for what they said were long-established principles.
The not-for-profit sector stood firmly in favor of donor privacy. The Institute for Free Speech, a nonpartisan group that defends the right to free speech, assembly, press, and petition wrote: "This Court has issued ruling after ruling re-affirming that cardinal principle, repeatedly striking down donor disclosure regimes."
The American Civil Liberties Union, a group that defends civil liberties, wrote that the California requirement "risks undermining the freedom to associate for expressive purposes. That freedom, in turn, is fundamental to our democracy, and has long been protected by the First and Fourteenth Amendments."
But some watchdog and consumer groups came down just as firmly on the other side. "This lack of accountability makes charities structurally vulnerable to mismanagement and fraud," wrote CharityWatch.
Public Citizen wrote that contributing to a "choir, a food bank, the Red Cross or a university" does not necessarily carry the same weight as being a member of those organizations and should not curtail anyone's right of association. It said donors deserve scrutiny to safeguard the public.
"It is necessary also to protect the public's interest against the potentially contrary private interests of an organization's major donors, officers, and other 'insiders' who may be in a position to make use of a charity's resources for their own purposes rather than for the charitable ends the state and the charity's other donors hope to foster," the group wrote.
Ultimately, the Supreme Court struck down California's disclosure requirement in a 6-3 decision.
"The upshot is that California casts a dragnet for sensitive donor information from tens of thousands of charities each year, even though that information will become relevant in only a small number of cases involving filed complaints," Chief Justice John Roberts wrote in the majority opinion.
In a dissent, Justice Sonia Sotomayor wrote that the decision would open up more anonymous money for political donations.
Graham Renbarger, coalitions director at Americans for Prosperity in Indiana, told the Senate Judiciary panel last week that he supported a bill that would codify the right of charities to refuse to share their donors with government agencies.
"Those in power shouldn't force individuals to register their beliefs, their donations or their associations," Renbarger said. "There's a long tradition in the U.S. of anonymous philanthropy."•
Please enable JavaScript to view this content.