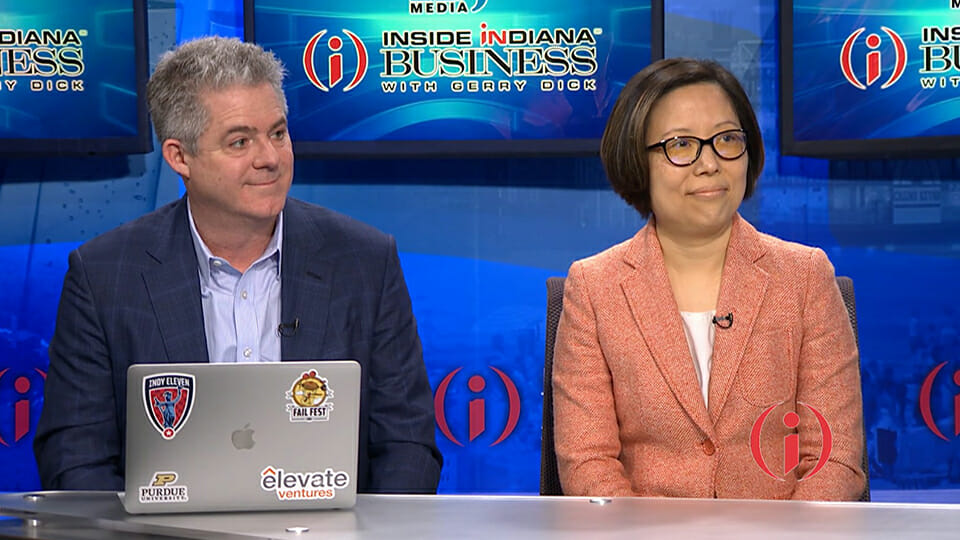 From Amazon to Microsoft to Twitter and many others, tech companies nationwide have announced more than 200,000 layoffs since the start of the year. But is a different story emerging in Indiana?
More than 130 Hoosier tech companies reported $441 million in capital investment last year, the second highest number since Indianapolis-based TechPoint began publicly tracking those numbers, and several tech companies have already landed big funding rounds in 2023.
TechPoint CEO Ting Gootee and Indy-based Elevate Ventures CEO Christopher Day appeared on Inside INdiana Business with Gerry Dick to talk about the state of the Hoosier tech sector.
Gootee said despite the number of tech layoffs nationwide, Indiana has a much better outlook.
"Indiana, based on the numbers we're tracking, the tech workforce demand is still outstripping supply by a factor of two," Gootee said. "And we're also actively in conversations with roughly 200 tech employers in our state, ranging from startups to big companies, and less than 8% of them have conducted layoffs."
Day said the national situation creates an opportunity for Indiana tech firms looking for talent.
"That talent has, as we all know, it's extremely hard to get, and I do believe that this is a golden age or a golden opportunity for the startups and the scale-ups," said Day. "There's been roughly over 200,000 layoffs nationwide. We are seeing rapid absorption of those folks into startups and scale-ups across the state."
Last month, Elevate Ventures announced it set a record for annual investments last year with 128 transactions totaling $22.8 million. Day said the venture capital environment in Indiana is more robust than ever.
"We're seeing disparate stakeholders throughout the state lean in with new ideas to help companies get started to help them grow," he said. "And I think our companies throughout the state historically grow more efficiently than other markets throughout the country. And so we're expecting another record breaking year."
Gootee said Indiana could become a national tech hub with its current assets in place and others that are forthcoming, such as the planned $1.8 billion semiconductor R&D and production facility in West Lafayette from Minnesota-based SkyWater Technology.
"Indiana has been very strategic in terms of leveraging these existing assets in our state. For instance, tech [companies] already are contributing over well over $50 billion a year to our annual GDP and employ 250,000 people in our state," she said. "Keep in mind, nearly three quarters of those people are employed in non-core sectors; that's representative of future growth opportunities."
You can watch the full interview in the video here.
Please enable JavaScript to view this content.