Indianapolis is moving ahead with the next two legs of its massive bus rapid transit project, after a messy state legislative session and pandemic-related problems threw a wrench in the timeline.
The Indianapolis Public Transportation Corp., better known as IndyGo, plans to spend $42 million on up to 30 new 60-foot battery electric buses from BYD. That's the same manufacturer that produced the buses purchased for the Red Line, even though those buses failed to meet the contractually specified battery range, requiring BYD to spend millions on en route charging infrastructure and equipment retrofits. In fact, IndyGo withheld payment for those buses, saying it would pay when the buses met expectations.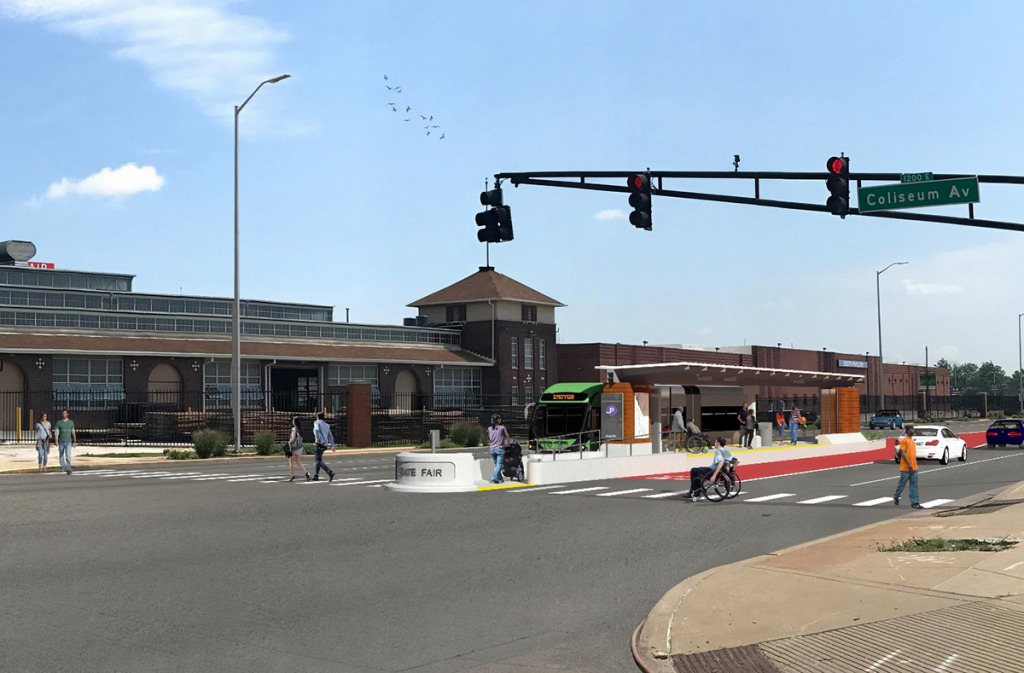 The 15.2-mile Purple Line from downtown to Lawrence, which will include a stop at the Indiana State Fairgrounds, might be operating by 2024. (Rendering courtesy of IndyGo)That purchase is part of a laundry list of priority projects totaling $100 million. IndyGo hopes to take out $65 million in bonds to put toward it all, pending City-County Council approval, and plug the gap with cash from its own reserves or federal grants.
For IndyGo and its supporters, that's simply the price to operate a public service. But not everyone's convinced bonds are the way to go.
The Red Line, IndyGo's first bus rapid transit line, celebrated its second year of operations this September. Now, the agency is moving ahead with plans for two sister lines: the Purple, extending 15.2 miles from downtown to Lawrence, and the Blue, running 24 miles from the airport to Cumberland.
But there have been delays.
IndyGo says the 2021 legislative session and the pandemic have complicated its timeline, according to IndyGo board documents.
State Sen. Aaron Freeman led two unsuccessful efforts earlier this year to punish IndyGo if it didn't meet private fundraising requirements for public transportation projects, temporarily creating some uncertainty.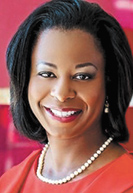 Supply-chain and other pandemic-related problems, meanwhile, pushed Purple Line construction to the first quarter of 2022 and briefly put work for the Blue Line on hold.
The agency now plans to award construction contracts for the Purple Line in December, according to spokeswoman Carrie Black. Construction is scheduled to begin early next year and end in 2024, with operations beginning that year, documents show.
Half of the money for the $162 million project is coming from the Federal Transit Administration's Small Starts Capital Investment Grant program. IndyGo announced it landed the grant in August.
Back to BYD
To gear up for the Purple Line, IndyGo plans to order 28, 60-foot battery electric buses this year, with the option to order up to 30, according to Chief Financial Officer Bart Brown. The buses typically take 18 months to arrive after ordering, Brown told City-County councilors at a Municipal Corporations Committee meeting in October.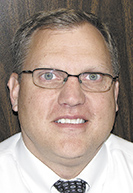 The price tag? About $42 million.
That's under a five-year contract IndyGo awarded in 2017 to manufacturer BYD, which stands for Build Your Dreams. BYD is China-based but has a North American subsidiary headquartered in California and a handful of "service hubs." One is in Indianapolis.
BYD also manufactured the Red Line buses, which, as of October, IndyGo had not paid for. The agency says problems reaching contractually specified mileage ranges for the buses are to blame.
"We have not paid BYD a dime for these buses, and we will not pay BYD a dime until we are confident that they will get out of these buses what we were promised and what we expected to get out of them," Black told WRTV-TV Channel 6 last month. Black declined interview requests from IBJ.
The buses' ranges fell short of the 275 miles required per charge, IBJ reported in March 2019. IndyGo test results released that month showed that drivers couldn't top 256 miles, and that, on the coldest days, couldn't crack 200.
But IndyGo is tapping BYD again for its next major bus order.
For one thing, the manufacturer agreed to keep its old per-bus base price locked in, said Paul Williams, senior director of facilities and preventative maintenance, at the IndyGo board's October meeting.
And, everything else is tailor-made to BYD's product. That matters more when the Red and Purple Lines overlap for part of their routes—buses for both lines will need to work with 15-inch platform heights, according to the board documents—and when BYD has paid for en route charging to make up for the range shortfalls.
Priority list
But before IndyGo can add buses, it needs somewhere to put them.
"Right now, today, we are full," Brown, the CFO, told councilors. "One more bus that we buy that is extra, that's not a replacement, we don't have room for. So it's paramount that we build a new facility."
The new bus garage could cost $33.4 million, though Brown described that cost as a "conservative figure" and noted IndyGo was hoping to find better pricing. The facility would act as bus storage, but also as a full-service maintenance hub.
IndyGo's $100 million project list also includes $4.5 million for a storage facility for its Open Door vehicles, which serve residents with disabilities.
If the agency can't fill the funding gap, these will be at the front of the line.
"We'll have to take a look at this list and say, 'What gets funded first?' And I'll tell you what gets funded first: the facilities and the buses," Brown said.
But the agency also hopes to outfit its fleet and facilities with air filtration and UV-C lighting to kill airborne pathogens ($2.9 million), plus update its dispatch system ($10 million) and lower the pavement at a Rural Street underpass ($6.6 million). Right now, buses can't fit underneath it, forcing them to take a 1.5-mile detour and keeping routes at 30-minute frequency. The goal is 15 minutes.
"If we go to 15-minute intervals and we have to continue taking this detour, it's going to cost us an extra $750,000 a year," Brown said of the project. "… Over 20-25 years, we will recoup that, and shave off time."
Transit spending
Some are skeptical that it's all money worth spending, or that IndyGo can handle the debt load.
Republican Councilor Josh Bain urged spending on public safety and infrastructure, prompting CEO Inez Evans to note that more than half the Purple Line's $168 million price tag is earmarked for infrastructure improvements.
The changes, which will take up a lane along much of 38th Street, are also expected to slow or divert the traffic that often blows through speed limits and red lights.
"We are a component of public safety," Evans said.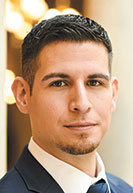 Councilor Michael-Paul Hart, also a Republican, said he didn't think the $65 million loan was responsible spending.
IndyGo has two outstanding bonds with nearly $40 million left, according to Angie Steeno, managing director at Crowe, which provides auditing and consulting services. One bond reaches maturity in 2028, and the other, issued this May, will mature in 2033, she said.
And after this year's bond issuance, IndyGo plans to ask for an additional $65 million in bonds in 2023 to fund the Blue Line.
"As long as we don't have to buy any more facilities and we hold the number of buses down, we will be able to present balanced budgets to the council," Brown told Hart.
"That gives me a lot of concern," Hart replied. "There's a few 'what-ifs' in that situation."
Hart added later in the meeting, "Where I want to make sure that we are very clear is, that if you fail … that you have to come back to this council and we have to take money away from other things."
The committee gave IndyGo's plan a preliminary OK, with members voting 4-2 along party lines. The full City-County Council will consider the bonds at its Dec. 6 meeting. If approved, the bonds would be priced and sold by the second quarter of 2022, or even sooner, according to Brown.
If all goes to plan, all three bus rapid transit routes will be operational within five years, minus an extension of the Red Line that's been postponed indefinitely.
IndyGo expects designs for the Blue Line along Washington Street to be done in summer 2023, with construction beginning in 2024 and service starting in 2026, according to the board's October documents.
Though the pandemic has dealt blows to the agency's procurement efforts and construction costs, it's also cut ridership. The Red Line has carried 629,000 passengers overall this year, as of September, versus 719,000 by that point last year, according to the October packet.
But long term, IndyGo says, it'll work.
Already, monthly ridership is trending slightly higher. The Red Line served nearly 76,000 people in September, up from 73,000 last September, and IndyGo expects the numbers to bounce back late next year, according to its 2022 budget.
"We can't predict the future, but when we build the [bus rapid transit], all our projections—and they're solid projections—do estimate that we will recover, and add passengers," Brown said.•
Please enable JavaScript to view this content.