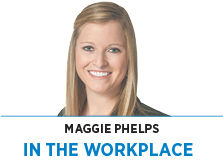 There are plenty of reasons why some businesses are failing right now that have nothing to do with team performance. For others, team performance is a critical piece of the puzzle that will carry them through this pandemic.
We're seeing some teams thrive in this environment, and we're seeing others flounder. For many, it's easy to blame the floundering on external factors—the times we're in. The climate has changed in the last year with working from home, video calls and social isolation. These things have certainly affected us all.
And still, for many poorly performing teams, it's not the external changes, but the internal work, that they're leaving out of the equation. And their performance suffers. The pandemic is not necessarily to blame for this.
What we're seeing, in many cases, is a result of decisions made before the pandemic—an investment, or a lack of investment, in cultivating high-performing teams.
The highest-performing teams had already invested in the internal work when the pandemic hit. They get it. They understand the value of the time and money spent on team development, relationship development and trust building. They know to go deeper into themselves as individuals and sit in hard growth spaces. And they bring their whole selves into their teams. That's why their teams are thriving right now. They're innovating.
In fact, the pandemic has been a forcing function for good on these teams. The investment they made in one another, their relationships and their leadership before the pandemic has supercharged them. They've been met with challenges this year, like any team, and they've been able to move through them, learning along the way.
On the flip side, poorly performing teams can't hide in this environment. Their performance gaps are exposed. The things that kept them from higher performance "before" haven't changed, but the impact of their deficits is deeper. Bad leaders are even worse at a distance. Teams with poor communication aren't improving on virtual platforms. Complacency is magnified working from home. If trust wasn't a bedrock before, it's not a priority now. When they've been met with challenges this year, these teams have become stuck.
What a gift we've been given amid all this uneasiness—the gift of clarity. The pandemic is forcing us to see ourselves more clearly and notice what is working and what is not working in our lives, including in the workplace. As they say, it's in the hardest times that we learn the most. We're seeing and feeling that right now. We've had tremendous learning opportunities this year and our high-performing teams are showing us, through their innovation and progress, that this climate can be a forcing function for good.
Unfortunately, the attitude of some teams who are stuck is to "weather the storm and get back to normal soon." For poorly performing teams, that might be the only answer they can come up with right now.
But here's the bad news: If you're stuck now and in a performance rut, the end of the pandemic won't necessarily be the end of your pain. Waiting it out is not the answer. It's time to go back, all the way back, to the roots of that pain and take the time to go internal and go deep. Where are our true performance gaps, including the ones we don't want to see? When we drill down, where do we notice our shortcomings? How much time and effort is leadership willing to put into a reset?
Are we willing to put in the work?•
__________
Phelps is chief innovation officer at Bloombase. She can be reached at maggie@thisisbloombase.com.
Please enable JavaScript to view this content.