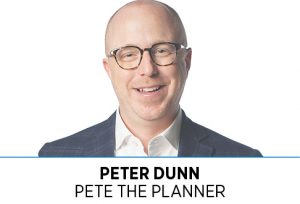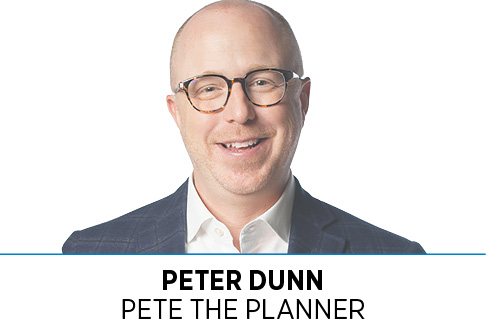 Dear Pete,
Our son moved out to Los Angeles to pursue a career in entertainment. He did so after having a very brief, but very successful, stint in the business world, although he claims he didn't enjoy the work. He appears to be making progress in his career out there and seems quite excited about it, but none of the positive developments seem to be financial. He hasn't gone into debt, but we're worried he won't have the success he had when he was working for a large global firm. How can we help him see the importance of stability?
—Tim, Carmel
I don't know whether you felt you found the perfect person to ask this question to when you emailed me, but you did. It has all the elements I love. There are family dynamics, multiple definitions of success and a desire for financial stability. If we were on a first date, this would be going very well, Tim. Well, up until you found out about my wife.
We should likely begin with the obvious—I'm not a parenting expert and my oldest child is still in middle school. So I don't know what it's like to watch my offspring pursue something that doesn't exactly match my own vision for their future. That being said, based on what you've shared with me, Tim Jr.'s plan seems to be going swimmingly.
Comparing the career trajectory of a person in the entertainment business with a person in the business world isn't exactly helpful. And using money as the metric is a bit cold-hearted.
I think your skepticism about his lack of satisfaction while making a killing in the business world is the perfect example of this. If someone tells you they're unhappy, despite financial success, don't classify their feelings as a "claim." Instead, applaud their maturity and help.
Entire careers aren't linear. In fact, careers within particular industries aren't even linear. It's also important to note that major career milestones aren't even necessarily financial. Personally, my top three career accomplishments have nothing to do with money.
Which brings us to my favorite financial concept—stability.
Financial stability is magical. Once achieved, it allows a person to take risks. Beautiful, fulfilling risks, like chasing your dreams. Of course, I know only what you shared with me, but it sounds like your son built up quite a bit of savings from working in business and has learned to support himself on the lower wages the entertainment industry is currently able to offer him. Your original question was, "How can I teach him the importance of stability?," but it seems like he already has learned the importance of stability.
Stability's value isn't just about blindly accumulating wealth. Instead, prudence comes with leveraging the stability to get the most fulfillment out of life. He's doing that.
There are always stages of a person's life in which they run on a financial treadmill. There's the college years, the early years of parenthood, and when those kids are in college. There's absolutely nothing wrong with adding another treadmill stage, especially if it's enacted on the back of stability.
As you would assume, there are a few areas in which your son will likely fall behind financially. If he was hoping for a classic retirement that comes on the heels of a 45-year career, he's likely getting a bit behind on that mission. However, if we're being fair and honest, maybe the entire point of seeking something so different and personally fulfilling is because he doesn't want to run the rat race for 45 years. If that were his perspective, could you blame him?
Additionally, as long as his monthly earnings are covering his monthly expenses, there really isn't a problem here at all. And if his savings were substantial enough coming out of the business world, he might have even more leeway than you'd think. It's worth noting that he might just be executing a master plan. One that included grinding hard at something he didn't like, saving tons of money, then using that stability to launch his career in entertainment.
The best part of this situation is, everyone involved will get exactly what they want. Your son has placed himself on a new spectrum of success, one that isn't necessarily compromising his financial life. And you've had the opportunity to measure your own success on whatever spectrum seemed right for you. Based on your email, it sounds as though it created some financial stability along the way.•
__________
Dunn is CEO of Your Money Line powered by Pete the Planner, an employee-benefit organization focused on solving employees' financial challenges. Email your financial questions to askpete@petetheplanner.com.
Please enable JavaScript to view this content.