Indianapolis International Airport has added nearly 20 nonstop routes since the start of the year, a number that's still shy of pre-pandemic levels but is a sign of recovery, at least in leisure travel.
Entering 2020, the airport had about 50 nonstop destinations, with at least a handful more planned to launch later this year. But the shutdowns and drop in travel led several carriers to cut routes and route frequency across the country, including some flights departing from Indianapolis.
Now, airlines are rebuilding their routes and, in some cases, adding destinations.
In recent months, airlines at the Indianapolis airport have added nonstop flights to Hilton Head, South Carolina; Portland, Maine; and a one-week-only flight to Rapid City, South Dakota, for the Sturgis motorcycle rally in August.
And on Wednesday, the Indianapolis Airport Authority announced it would move ahead with a long-simmering deal with Tennessee-based Contour Airlines to add flights to Milwaukee; Pittsburgh; and Nashville, Tennessee. Those flights are expected to start in October.
In all, flights to 49 destinations—including seasonal stops—are expected to be active by this fall, and airport officials told IBJ they're optimistic that more flights could be added over the next several months.
Passenger numbers are still catching up. Through May, the airport saw 1.1 million people board flights, an increase of about 15% over the same period in 2020. But that's nowhere close to the 1.9 million people who traveled from Indianapolis in the first five months of 2019.
Still, the number of travelers departing from Indianapolis increased every month in the first part of the year, except for a dip from March to April.
Mario Rodriguez, executive director of the Indianapolis Airport Authority, said he's been pleasantly surprised by the recovery Indianapolis and other airports have seen so far. But he added that now is an "unusual time" for the aviation industry, as leisure travel rebounds but business travel remains slow.
"Airlines are still trying to figure it out," Rodriguez said. "It'll take some time for everything to stabilize. The whole industry seems to be recovering a little bit faster than we expected. I think it's because of pent-up demand."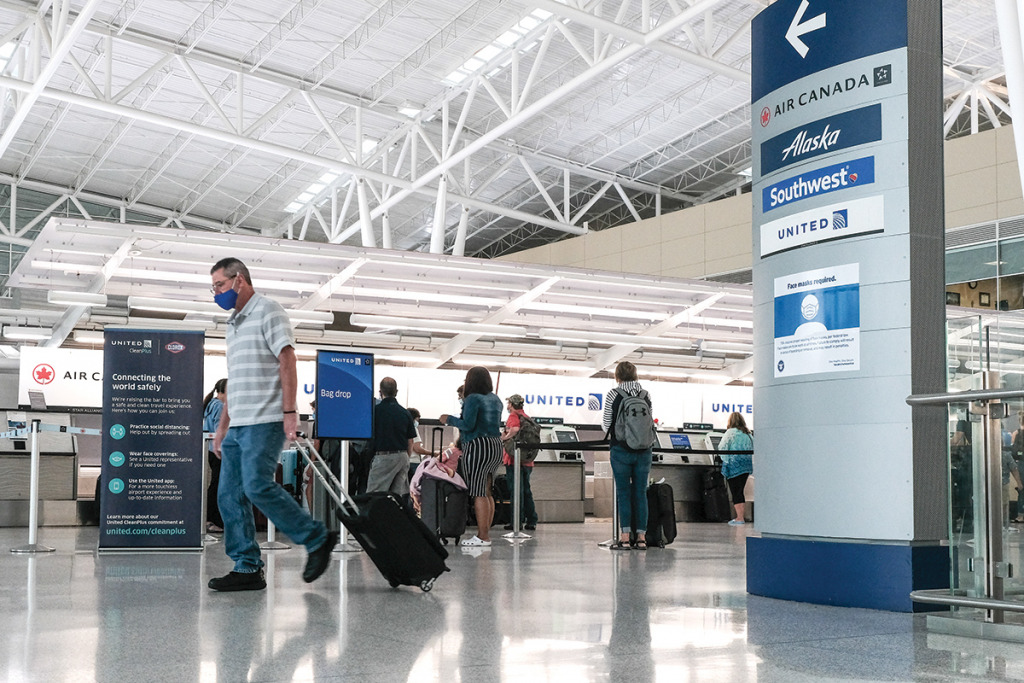 Grounded by the pandemic
More than half the fleets of the legacy airlines are still grounded because travel hasn't returned to pre-pandemic levels—and might not for a while.
Industry analysts have generally been cautious about upgrading their forecasts for the tourism and travel industries, in large part because business travel has been so slow to return.
Even so, Rodriguez said he has little concern about the Indianapolis airport's ability to handle a prolonged recovery. He said the airport entered 2020 with $94 million—about 400 days of operating revenue—in reserves.
This year, the airport was $3 million in the red through May, although the position was markedly better than the $16 million deficit it had projected last year when it crafted the current budget.
"The airport, first and foremost, is solid financially coming out of this," he said. "We can see the light at the end of the COVID tunnel."
And the airport is seeking to come out of the pandemic stronger—and more attractive to airlines seeking to add flights. It plans to spend $230 million on capital improvements next year, including nearly $73 million to rebuild a runway, another $24.9 million to expand the parking garage and nearly $45 million to build a hotel.
The airport also anticipates a drop in costs for airlines flying in and out of the city, which is a key metric as airlines decide where to do business.
Indianapolis airport officials project its cost per enplaned passenger—which essentially represents an airline's cost for each person who boards a plane at a given airport—will be less than $15 this year. That's a huge improvement over last year, when the drop in travelers caused per-boarding cost to skyrocket to $18.46, up from $7.90 in 2019.
Airlines use that metric when considering whether to expand in a market, as they seek a balance between costs and the perceived quality of an airport and its travel base.
Landing fees—a component of the cost-per-enplaned-passenger metric—are also a factor airlines consider.
In Indianapolis, those fees have been increasing since 2019 and are expected to hit nearly $2.50 per 1,000 pounds in 2022. By comparison, however, the airport's landing fee is still rather low; Los Angeles charges more than $11 per 1,000 pounds, while Columbus, Ohio, charges $4.75.
Henry Harteveldt, a travel industry analyst and president of San Francisco-based Atmosphere Research Group, said Indianapolis' generally low rates across the board bode well for the airport's efforts to secure new routes.
"As long as Indianapolis Airport officials are able to show airlines steady downward progress—even if it's just incremental—in the cost-per-enplanement numbers, the airlines will feel good because they'll see the airport is working hard to bring those costs down and keep those costs low," he said.
Harteveldt said doing so will help the airport keep the service and destinations it already offers, while "potentially attracting more service when market conditions justify it."
Choosing destinations
Rodriguez said the effort to add routes plays a big role in the airport's plans, particularly as consumer sentiment about leisure travel continues to improve. He said the airport is focused on responding to its customers' needs and striking a balance with what can be offered by airlines—many of which are operating with reduced fleet numbers.
It helps to have an airport ranked well by travelers.
For the past eight years, the Airports Council International-North America has named Indianapolis International Airport its top airport on the continent, based on customer feedback.
"We're very cognizant of what business-travel customers want us to do and what our leisure travelers want us to do," Rodriguez said. "As long as we're supporting them, and they're still smiling and they're still saying we're the top airport in the country, we're doing our job."
He said the airport is closely following where its customers ultimately travel from Indianapolis, including destinations the city doesn't currently serve.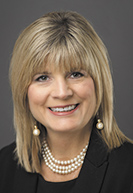 Marsha Stone, senior director of commercial enterprise for the airport, said she recently attended the 2021 Routes America conference—a major aviation industry event Indianapolis hosted in 2020, just weeks before the pandemic hit' and attended meetings with about 15 airlines interested in adding or expanding service to Indianapolis.
She said the meetings included talks with legacy airlines like United, Delta and American, as well as low-cost carriers like Allegiant, Sun Country and Spirit.
"We want to have conversations with all of the carriers and look at how we can fulfill our various consumer demands and interests as best we can," she said.
Stone said data is what generally drives decisions for airlines considering new routes, with conversations centered on understanding where an airport's customers are ultimately going—even if they make a connecting flight beyond routes originating in Indianapolis.
In many cases, new airlines get local or state incentives for launching in Indianapolis, but the decision to add routes beyond their initial rollout is generally driven by market demand and how much an airline thinks it can earn from a particular route, experts said.
Nishima Kaplan, a San Antonio, Texas resident who traveled to Indianapolis this week, said she is hopeful additional nonstop routes come to Indianapolis soon, including a flight from her hometown.
She said while the airport is far smaller and quieter than San Antonio's—a positive, she noted—the lack of more non-stop routes makes travel to and from the city more cumbersome.
Kaplan plans to come to Indianapolis several times in the coming years and knows she'll have layovers in airports like Atlanta, Detroit and Chicago unless a direct flight is added.
Indianapolis has routes to five airports in Texas: two each in Dallas and Houston and one in Austin.
Other individuals traveling from Indianapolis also told IBJ they like the selection currently available in Indianapolis, but the airport could benefit from additional direct flights to the West Coast and southeast.
Stone said the airport doesn't have a goal for how many nonstop flights it would like to eventually offer, but rather is focused on "increasing connectivity to as many markets as the demand warrants." She said continued conversations with airlines and consultants will help the airport gather data about where people most want to travel.
Contour will take care of at least three destinations on the airport's wish list, with the possibility of more in the coming months. Southwest also began offering service to St. Louis during the pandemic. Stone declined to name any other destinations that might be added to the list.
"We keep the door open—we always want to create and develop relationships, because new airlines are being created every year, and we want to make sure we continue to have dialogue with our existing carriers because they're getting creative and they're changing their approach in response to that."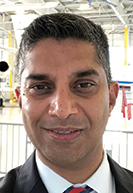 Madhu Unnikrishnan, editor of Airline Weekly, said Indianapolis' shift to focusing on leisure travel is a smart one—but not much different from what other airports across the United States are doing now.
Before the pandemic, he said, airports generally focused on business travelers as they made their pitches to airlines to add flights. Now, they focus almost exclusively on leisure travel. As a result, Unnikrishnan added, there's "almost a bottomless amount of demand for flights" to locales like Florida and other Southern cities.
Indianapolis serves 14 airports in Florida with nonstop routes.
But, he added, the shift to leisure might not last forever. "The conventional wisdom is that, when offices reopen and people start going to conferences and trade shows and on sales calls again, that mix will change and shift back to business travel," Unnikrishnan said. "Business travel is much more lucrative for the airlines."
Return to Paris?
Stone said the airport is also hoping to regain an international flight in the coming months—which could include resuming Delta Air Lines' flight to Paris. With incentives from the state, Delta added the route in 2018, giving Indiana its first-ever nonstop trans-Atlantic flight. It suspended the flight in April 2020 when international travel all but ceased.
Experts say restarting the flight could be a challenge because traffic between the United States and Europe is still light, due to continued apprehension about coronavirus variants.
"Until those travel restrictions are eased worldwide, I'd be very skeptical about an airport's ability to add or restore international flights," Unnikrishnan said.
But that doesn't mean Indianapolis isn't trying. "We're definitely focused on working to get a trans-Atlantic flight back again when the timing is right, and that is certainly influenced by the return of business travel," Stone said. "We've been hearing the fall is where there's an expectation of a return of business travel. So we're having conversations now to set the stage."•
Please enable JavaScript to view this content.