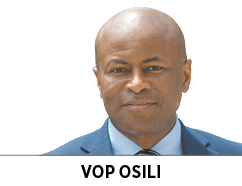 We're known for Hoosier hospitality—not Hoosier hostility. And we live in a city, a truly nice city, in many ways untainted by the outward signs of despair and disparity seen in other locations across the country.
Riots happen other places: Los Angeles, New York, Baltimore. But Indianapolis? I can't think of a time that we have tarnished whole swaths of our own city, set fire to it, broken doors and windows, vandalized and looted. Not in the virulent turmoil of the '60s, not the night Martin Luther King Jr. was assassinated, not when the Indiana Pacers lost the NBA finals, nor when the Formula One drivers walked off the track, and not even when the Colts won the Super Bowl.
These kinds of things are no big surprise in some other cities. But Indy (head shake)? We keep our cool.
The casual, almost breezy killing of one man by another, who knew he was being filmed, shocks the core of almost every human watching that footage. That easy, unchecked bigotry evident in George Floyd's heartless death outraged the country and let us in on what many thought didn't really still exist (or wasn't really, you know, so bad). Easy, unchecked racism. Still alive and doing quite well.
It was clear that the protests and the riots of the past week have been about far more than George Floyd. It is tragically easy for me, as a black man, to watch the horrific video of Floyd's anguish and death and see the faces of black friends and family members, powerless to push a brutalizer off their necks. It is even easier than I thought to imagine myself. Harder to comprehend—but closer to the larger truth—is that we can watch the events that unfolded in Minneapolis and know in our bones that acts of unchecked bigotry could happen anywhere. Even in a nice city.
Of course, we can and will address the concerns of citizens and business owners grappling with the damage to public and private spaces caused by last weekend's violence. But we cannot do so without simultaneously wrestling, and besting, the historically tolerated race disparities that lie at the heart of that violence. To do so would be like a doctor slapping a Band-Aid on a gangrenous limb.
I think we begin wrestling with these issues by asking ourselves some difficult questions. Questions like: if last weekend's protests had remained peaceful in Indianapolis, would we still be talking about them and what they meant? Would we still be talking about George Floyd and the brutality of his death? Would the subject of systemic racism be the topic of so many conversations?
I do not condone the violence and looting. But I do understand the impulse to act out when one believes one has not been heard. I do understand the overwhelming frustration—even the rage—that comes with 400 years of fighting for every tiny bit of progress, and the knowledge that we're still a long way from being a truly equitable community.
The riots have shaken us, in many ways more than the COVID-19 pandemic, and fractured the status quo. But there is opportunity in that. There is an opportunity to accept, in a way we haven't before, that we are all more vulnerable than we thought. That our peace is more fragile. Just as the Council is addressing race and equity in local government, collectively we have important, urgent work to do to act on the historic disparities we know surround us.
A few years ago, when the Religious Freedom Restoration Act threatened our city's values, we were propelled to say an adamant "no." The threat of discrimination against our LGBTQ neighbors brought together combinations we don't often see: corporate, community, political and faith leaders joining forces to beat back a policy rooted in bigotry.
I'm hopeful we will do the same now. I'm hopeful that community advocates, local politicians, business leaders and faith leaders will come together to consider our own culpability in ignoring the conditions that fanned last week's spark into a bonfire. To consider that we don't have to settle for the way things have always been, that we question things we've always taken for granted.
There's no avoiding it: The systemic racism that touched off last weekend's riot is no longer hiding in shadowy pockets of our nice city, someone else's problem. It is everyone's problem now.•
__________
Osili is president of the City-County Council.
Please enable JavaScript to view this content.