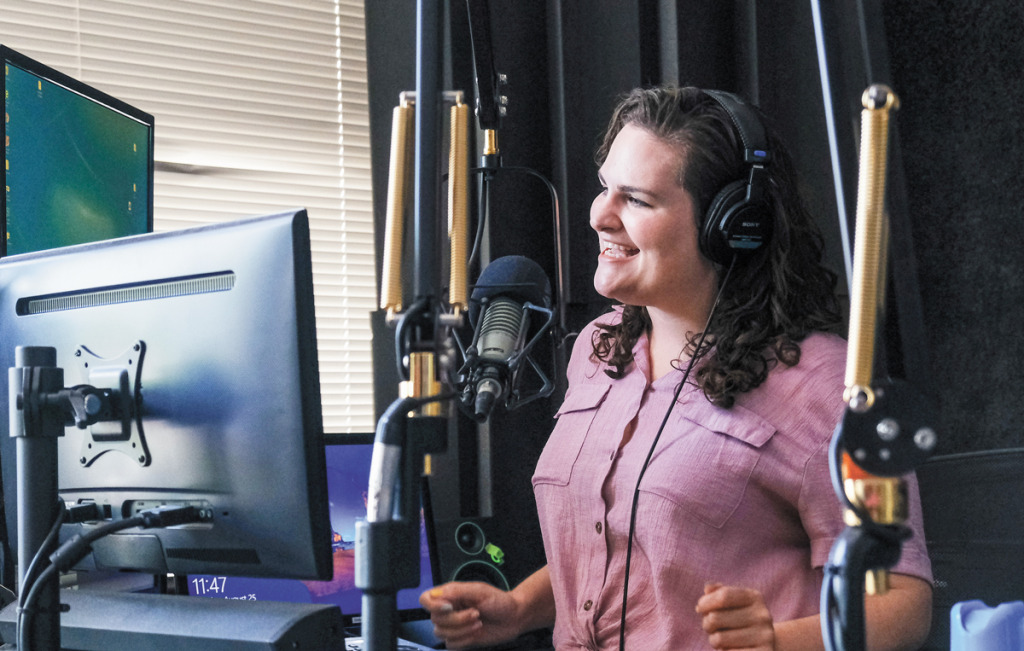 While the pandemic hasn't killed radio, it's delivered a dizzying punch.
But after seeing its audience sliced by a third and its revenue in some cases cut in half in April and May, the ever-resilient radio industry has shaken the cobwebs out of its head locally and nationally and is standing upright.
Even with some workers heading back to the office or jobsite, a growing number of schools back in session and the economy grinding forward, radio listening isn't back to pre-pandemic levels. But the industry has, in most cases, seen double-digit monthly audience increases in June and July.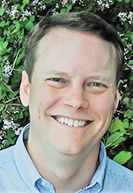 In a way, no one should be surprised. After all, radio's obituary—with the advent of television, eight-track and then cassette tapes, compact discs, the internet, iPod, smart speakers and podcasting—has been written many times.
But each time, the momentarily punch-drunk industry rises to its feet again.
That doesn't mean the pain from this hit won't be felt for some time.
"The market in general is going to have a devastating 2020," said Brad Holtz, vice president and general manager of alternative adult contemporary station WTTS-FM 92.3.
Holtz said WTTS is "going to be fine," but "some small operators are going to go bankrupt. And the big stations and clusters certainly aren't immune. They're dealing with a number of furloughs and layoffs."
Radio revenue took a one-two blow.
"Ad revenue wasn't our only concern," Holtz said. "Concerts, events and sponsoring of live events are such a big part of what we do and the revenue we generate, and those things are just gone. And honestly, no one knows when that part of it will come back."
Overall, local radio revenue was down about 50% in April and May, industry analysts told IBJ.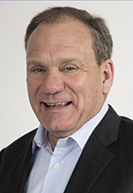 "The larger the market, the more prevalent the revenue decline," said John Kesler, chief operating officer of "The Bob & Tom Show," a popular morning show aired on WFBQ-FM 94.7 and syndicated nationally. "In large markets, those ad deals are less relationship-driven and more transactional, so it takes a bigger hit."
In many cases, ad revenue has declined more steeply than radio listening, Kesler said.
"Everyone panicked," he said. "Because no one was commuting and no one was working in offices in late March, April and May, people suddenly thought radio would die."
Analysts said radio revenue was down in April and May 60% to 70% in some of the nation's largest markets—and was still down 40% in some markets in July. Locally, the hit seems a bit less severe, but still stings plenty.
Public stations like WFYI-FM 90.1 have a different revenue model. They don't have traditional advertisers, but underwriters. And public stations typically have a fiercely loyal group of funders. Still, station officials said WFYI saw a 20% revenue decline this spring.
Car listening crashed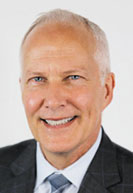 When scads of people sheltered in place and started working from home, radio stations lost tens if not hundreds of thousands of listeners almost overnight.
The most-listened-to time slots—drive times—were wrecked. In March and April, instead of listening to their favorite morning-drive radio show in the car, many people were tuning into TV news before starting their work days at home. The afternoon-drive boost was gone, too.
Many of central Indiana's top stations saw their audience sliced 30% to 50% in the span of a couple of weeks. Numerous advertisers and media buyers canceled ad campaigns and froze spending.
"Radio was upside down in every aspect in April," said Bob Richards, local market manager for Indianapolis-based Emmis Communications Corp., which owns four local radio stations.
"In March and April, there was a lot of confusion and caution," said Kristine Warski, media director for MKR, a local full-service advertising agency. "The emotions were all over the board.
"There were two camps. Some clients pulled everything, and some stepped back and said, 'We need to do things differently.' No advertisers said, 'Let's do business as usual.'"
Stations that had long depended on white-collar office workers who not only listened in the car to and from work but also tuned in at work throughout the day were hit hardest.
WYXB-FM 105.7, Emmis' adult contemporary station that often ranks at or near the top of the market, saw its average weekly audience fall from 431,300 in February to 215,100 in April, according to New York-based Nielsen Media Research.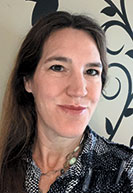 WZPL-FM 99.5, the market's most-listened-to Top 40 station, saw its weekly audience tumble from 276,500 to 193,200 in the same time period, according to Nielsen.
National Public Radio reported in July that all of its syndicated radio shows lost roughly 25% of their audience between the second quarter of 2019 and the same months in 2020.
Locally, public station WFYI-FM 90.1 saw its mostly professional audience drop from an average weekly listenership of 152,700 in March to 104,700 in April. In July, the last month for which Nielsen data was available, the station's weekly audience was up to 127,500. Its market share of listeners dropped 24% from March to April, according to station officials.
"Professionals make up a large part of our audience, and those are people who can [now] work from home," said Matt Shafer Powell, WFYI's chief content officer.
Smaller pie
Stations with formats such as classic rock and country that are more popular among blue collar audiences fared a bit better. That's because those workers were more likely to be deemed essential and keep traveling to work. News/talk stations also seemed to weather the pandemic a little better, due to people searching multiple news sources during the tumult of the pandemic and the nation's civil unrest this spring and summer.
Some of those stations even gained market share. That doesn't mean it was a rosy situation.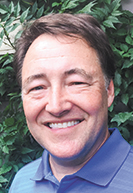 While classic rock station WFBQ saw its share in this market climb, its total audience tumbled. In April, it had a 10.1% market share across all demographics, up from 7% during April 2019, according to Nielsen. Industry observers said WFBQ hadn't achieved a 10% share across the board in quite a while.
But the station's cumulative audience—which measures the number of individuals that tune in for at least five minutes during a week—declined from 337,500 in April 2019 to 194,500 this April.
"The Bob & Tom Show" is seeing market-share increases "in almost all of its markets," Kesler said. "But it's a share of a smaller pie. No one in radio is escaping this unscathed."
For station operators, the pandemic's timing couldn't have been worse. Because most media buyers purchase radio spots on a quarterly basis, many ad contracts expired at the end of March. So when ad buyers hit the brakes in March, many radio operators didn't have existing contracts to cushion the blow.
And when ad buying resumed, a glut of inventory meant advertisers were seeking discounts and even free spots.
"Radio stations were dealing with significant ad cancellations," said MKR's Warski, "so there was a supply-and-demand situation, and we were able to negotiate good rates for our clients."
Radio resiliency
Radio operators are arguably among the most adaptable business operators. They've managed to survive media-consumption changes over the decades and an always-fickle customer base.
In May, radio stations began to climb out of their deep hole. Nine of central Indiana's top 10 stations saw significant increases in overall listeners that month.
WYXB saw a 60,000 increase in weekly listeners. And classic rock station WJJK-FM 104.5—another top station in the market—saw its average weekly audience grow from 249,700 in April to 308,500 in May, according to Nielsen. The ascent for most stations continued in June and July.
"In April, there was nothing routine about our lives," Emmis' Richards said. "In May, people began to fall into a new schedule and they wanted radio as part of that routine."
That doesn't mean the struggle is over.
"The ad revenue is bouncing back," Kesler said. "The cancellations are slowing down, but some are still down 10% to 20%, some even 50%. This is going to be with us for a while. When it gets back to where it was before the pandemic is anyone's guess."
The comeback, Richards said, "speaks to the relationship people have with radio stations and radio personalities and the need to connect with people who they have something in common with."
Radio operators have made some adjustments to facilitate the bounce back. For instance, they've discovered listeners are using different methods to find their favorite radio stations—including smart speakers and Facebook.
WFYI, for example, still had a decline of more than 15,000 year-over-year weekly radio listeners in June and July, but use of all its other platforms has increased. Its web traffic is up 155% April to June year-over-year, its number of engaged users on Facebook is up 87%, and Twitter engagement is up 35%, even as its radio audience decreased 14% in that three-month period.
"We're seeing now more than ever [that] radio is one of many ways to get our content," Powell said. "These are changes we would have anticipated five years from now, but we're getting them now. We have new challenges to bring content to listeners where they are now, and honestly, I find that exhilarating."
Advertisers told IBJ they have been surprised at how quickly and dramatically the landscape changed.
"We were expecting there would be shifts in how people consume media," Warski said. "We thought streaming would be key. But it increased more than I would have thought."
What time is it, anyway?
The time of day people listen to radio has also shifted during the pandemic.
"The most important part of our show used to be 6 [a.m.] to 8 a.m.," Kesler said. "Now, people seem to be getting up later and listening to us later. We're getting more listeners at 9 a.m. than 8 a.m. and more at 8 a.m. than 6 [a.m.] and 7 a.m. So we've had to adjust our programming."
Officials for "The Bob & Tom Show" have also realized the importance of simulcasting the show on YouTube during the pandemic—an avenue that isn't reflected in the Nielsen numbers.
"We're attracting a lot of listeners from that avenue, and we have to be aware of that and respond to that," Kesler said.
WTTS' Holtz noted how many radio stations are promoting the smart speaker as a way to listen to their stations.
"It's adapt or die," he said. "And this industry simply won't die."
Scott Uecker, a University of Indianapolis communications instructor and general manager of WICR-FM 88.7, said the pandemic has spotlighted the importance of the home smart speaker in radio's future.
"We're realizing that there are some workers that may never go back to the office," Uecker said.
"Go into a home these days, there's no clock-radio, there's no boom box and there's no stereo," he said. "The smart speaker is very quickly becoming the home stereo and clock-radio. We really need to look at building habits in listeners to think local radio when they summon Alexa or Siri."
Radio stations are also getting creative with event sponsorship. WTTS, for example, has created Couch Concerts, which showcase some of the station's best previous events, and Back Together BBQ promotions, which give select listeners all the supplies for a backyard barbecue with friends.
WFYI has migrated many of its live community engagement functions, including town halls, to Facebook. "We're using Facebooks and Facebook Live in ways we've never done before," Powell said.
Ad revenue has gotten a boost from promotions related to the Indianapolis 500, the Indiana Pacers season—which concluded this week—and the kickoff of the Indianapolis Colts season. Political advertising, though not the force it is on TV, is also expected to give the market a boost, especially at news stations like WIBC-FM 93.1.
And it will give all radio stations a secondary boost. "It increases ad rates on TV significantly, and that will push some advertisers to radio," Warski said.
Despite its challenges, both pandemic- and non-pandemic-related, Warski said radio's future is solid.
"There's still a place in the media buy for radio," she said. "Radio still has loyal listeners that are important for advertisers to connect with. Yes, there are a lot more competitors for radio to contend with and content is certainly growing for podcasting, and people will continue to sample that.
"But radio is fun, local, convenient and relatively cheap for advertisers," she added. "The local flavor from radio you'll never get from Pandora or your own playlist. Radio will continue to shine when the public is ready for it."•
Please enable JavaScript to view this content.