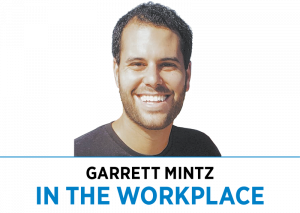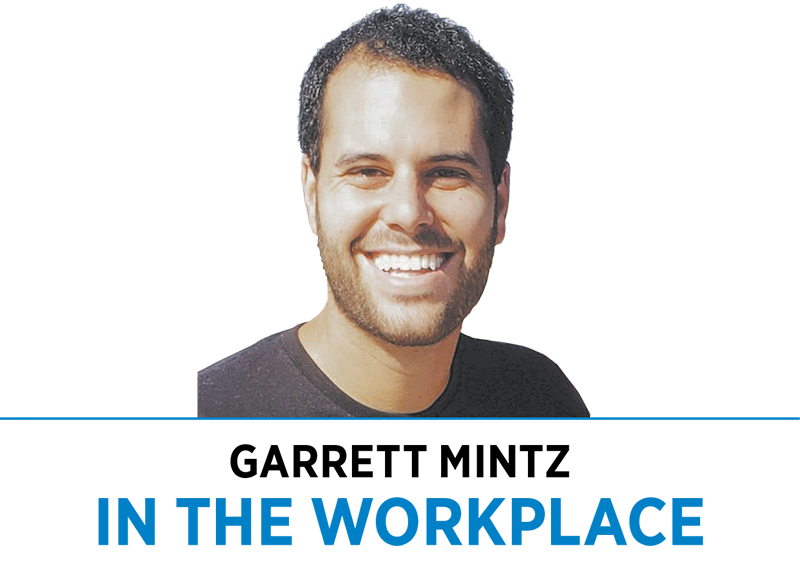 When somebody is self-aware about their abilities in a 360-degree assessment, this means they gave themselves a score similar to the one their colleagues gave them on the same skill.
Initially, self-awareness might seem to be a cut-and-dried positive outcome, but looking a bit deeper reveals some potential problems. After all, the goal of a 360-degree assessment is to identify blind spots and close the gaps between one's self-perception and the perception of one's colleagues.
One of the core areas we focus on in our 360-degree assessment in the Executive Horizontal Mentorship Program at Ambition in Motion is people management.
People management abilities are extremely valuable, whether or not you are in a leadership position or have the title of manager. People management stretches across one's ability to maintain positive relationships with co-workers, participate in organizational citizenship activities (e.g., supporting a colleague with their work), be open to constructive feedback, and show an openness to always learn more.
If you gave yourself a people management score that aligns with the one assigned by your colleagues, we can consider two types of outcomes, depending on how well you rated your performance: self-awareness and low performance or self-awareness and high performance.
If you gave yourself a relatively low score and your colleagues agreed with you, the reason this isn't a good thing should be immediately apparent. Of course, acknowledging your shortcomings is the first step to improvement; however, the fact that your colleagues agreed with you is concerning because that means they feel it as well.
One option is to just shrug it off and think to yourself, "I am not in a role that requires me to manage people so my performance in this area doesn't really matter."
If you feel this way, I want to challenge that thinking. Whether you are relatively low on your company's organization chart, are a solopreneur and don't have any direct reports, or are in pretty much any scenario where you think you don't manage people, I can make an argument that some form of people-management is going on.
If you are relatively low on your company's organization chart, that does not mean you can't manage up. Managing up is the notion that we, as employees, control our work environment and outcomes just as much as our managers do, and we have the capabilities to communicate our goals, roles, and what we are comfortable with in a way that allows us to be productive while protecting our boundaries.
If you are not able to manage up, you might end up entirely at the mercy of your manager or other stakeholders. Either your leaders will keep asking you to do things because they are assuming you will tell them when enough is enough, or you will get the same tasks over and over again and feel the strain of monotony. Either way, the inability to people-manage will create stress in your life.
If you gave yourself a relatively high score for people management ability and your colleagues agree with you, that is a great thing. But that doesn't mean there isn't room for growth!
Here is a story that I believe exemplifies this. I have a cousin named Xavier. Xavier loves to play basketball. When Xavier plays basketball with his neighborhood friends, he crushes them and they think he is a great player. But when Xavier plays against kids at his high school, he gets beat. Since the kids in his neighborhood never get to see him getting beat, they still believe Xavier is the best player they have ever played against.
The point: Oftentimes, at work we lose objectivity.
All our colleagues know is our current work environment and their past work environments. Without additional experience, they might not realize your potential for growth, even with a high rating.
The question you have to ask yourself is: "Am I really the Michael Jordan of people management? Or am I more like Xavier?"
More likely than not, you are more like Xavier.
This isn't a bad thing. It is awesome that you have the respect and admiration of those you work with. But what can you do to improve?
Spend more time intentionally asking your colleagues how you can help support their work. Take more time to consider what you could do to be more helpful to your colleagues.
Solicit constructive feedback. Ask your colleagues which areas they believe you can improve in.
The implications from having a self-aware score are not wholly positive or wholly negative. Instead, the score is a snapshot of your current performance, which can help you make informed decisions about where you need improvement.•
__________
Mintz is founder of Ambition in Motion, a Bloomington-based firm that helps companies increase employee engagement and collaboration by implementing corporate mentor programs.
Please enable JavaScript to view this content.