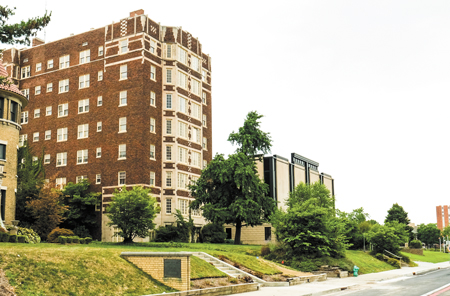 Indianapolis historic preservationists and midtown neighborhood leaders don't want to lose the 91-year-old Drake apartment building on North Meridian Street that its owner, The Children's Museum of Indianapolis, plans to raze in favor of more parking.
But can the Drake, which, according to Indiana Landmarks, "exhibits outstanding architectural character," be saved?
Museum officials late last month announced demolition plans for the building, at 3060 N. Meridian St., as well as for the former Indiana divisional headquarters of the Salvation Army, next door at 3100 N. Meridian St. That 54-year-old building is not considered historically significant; both buildings are vacant.
Children's Museum leaders say they went "to great lengths over 2-1/2 years to find a viable option for the properties in an effort to repurpose [or] save them," including exploring partnering with a hotel management company to turn the Drake into a hotel, before deciding it was cost-prohibitive.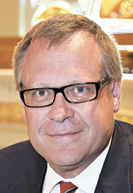 City officials say they are in talks with museum officials but warn that preservationists and neighborhood leaders have few levers to pull to save the eight-story Drake.
Michael McKillip, executive director of Midtown Indy, is one neighbor determined to find a way.
"You don't have to look too far north and south of the Drake to see the legacy of demolition that has occurred on Meridian Street," McKillip said. "We've lost many of the architectural gems. It would be a shame to lose the Drake in the same kind of manner."
Some residents are calling for the museum to sell the building to a third party, such as the not-for-profit Indianapolis Neighborhood Housing Partnership, that would help redevelop it for affordable housing.
Others are calling for the museum or a development partner to move the structure to another lot.
The museum "would not be willing to sell the Drake property," museum Vice President of Operations Brian Statz told IBJ in an email. "If someone came to us with a proposal to move the Drake to another location, we would be glad to discuss it."
The building is adjacent to the Red Line bus rapid-transit line, which launches next month. INHP officials are eager to see affordable housing built along the Red Line, and they've purchased other properties near Meridian Street for that purpose.
INHP Vice President Joe Hanson said his organization is, indeed, interested, although he doesn't know whether it could afford the necessary repairs.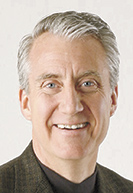 In any case, he said, "if they're not a seller, we can't be the buyer. There's not much we can do."
'A lost opportunity'
Historic preservation officials call the standoff unfortunate.
"To dispose of a property like that just seems incredibly wasteful and a lost opportunity," said Marsh Davis, president of Indiana Landmarks. "I think the community would really like to see it saved.
"If [the museum] wants to make it happen, they can. The question is, do they want it to happen or not? I think the answer is pretty clear."
Some preservationists say the city's Indianapolis Historic Preservation Commission should designate the building a protected structure to save it from demolition—a move the commission's leader says is on the table.
"Anytime we see a situation where a building that is an important structure is in danger, we're going to look at all the different options that are available relative to protecting the building," said IHPC President Bill Browne. "We're moving into this methodically and carefully."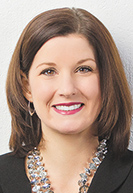 An IHPC intervention would be a "rare" move—but it has happened, said Emily Mack, director of the Department of Metropolitan Development.
For example, in 2004, the IHPC stepped in to save the city's second-oldest house, the Thomas Askren House, at 6550 E. 16th St. Two years later, it protected Meridian Street Methodist Episcopal Church, at 802 N. Meridian St., which paved the way for its conversion into condos.
The IHPC within the next month might vote on protecting the Drake, Browne said, but it's also striving to reach a resolution that would make doing so unnecessary.
He said city and IHPC officials have met with museum officials and asked them to respond to "whether there's still an opportunity to still look at saving the Drake or whether that ship has sailed from their standpoint."
He added: "Hopefully, we'll find a mutual decision that works."
Others say they are resigned to the reality that the building will come down.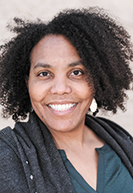 Leigh Riley Evans, director of the Mapleton-Fall Creek Community Development Corp., was part of a focus group convened by the museum to determine the property's future. She said it was "definitely disappointing" that the museum decided to raze the property.
In the end, she said, "we are accepting of the choices that were made."
"We talked about turning them into apartments, an office building, and we talked about making it a hotel," Evans said. "We just could not find partners who had the financial capacity to make it happen."
However, Mack said the city is open to offering the museum or a developer incentives to help make a project viable.
The path forward
Museum officials said they've already fully explored redevelopment options.
"We attempted to find interested apartment and hotel management companies to partner with—to no avail," Statz said in an email.
"Half of the 10 companies did not respond at all. Four companies declined to submit a proposal, with some stating that the market would not support a hotel in this location. The one hotel proposal we received was reviewed thoroughly but unfortunately did not contain a financially viable plan."
But Davis of Indiana Landmarks said he believes developers were interested in the building but that the museum RFP was so restrictive that it "pretty much [guaranteed] failure of the RFP process."
Museum officials declined to provide a copy of the RFP.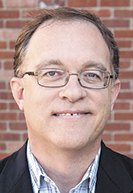 Ed Battista, an Indianapolis developer and restaurateur, said the museum should move the Drake instead of razing it.
"If they want to put something [there] that will devalue the neighborhood like a parking lot, they should be required to pick that building up and move it to a better location," Battista said.
"It's an inspiring, really incredible building. It deserves to continue."
According to Indiana Landmarks, the Drake is likely eligible for listing on the National Register of Historic Places.
The building is an "excellent example of the Collegiate Gothic style of architecture, commonly found on college campuses and built in the 1920s," according to Mark Dollase, Indiana Landmarks' vice president of preservation services.
On the first floor, numerous features survive, he said, including leaded and stained glass and the original elevator.
Some apartments still have fireplaces, and those on higher floors boast "expansive views," he said.
'Let go'
Before the museum could demolish the building, it would need wrecking permits from the city's Department of Business and Neighborhood Services.
So far, BNS spokesman Dimitri Kyser said, the museum has applied for only asbestos-removal permits, a precursor to demolition.
The department could deny the museum a wrecking permit if "project plans do not meet building codes and/or city ordinance regulations," Kyser said, but not "based on subjective reasoning when all other guidelines and procedures have been fulfilled."
Doug Day, a neighborhood activist, said he wanted to explore saving the Drake, but most preservation advocates don't understand its level of disrepair.
According to the museum, experts it retained "believe the building needs a new electrical system, new plumbing system, new windows, and new elevators," along with outside work—fixes that could cost millions of dollars.
"I toured the Drake and really liked it," Day said, "but I've rehabbed a 140-year-old house myself, and I know that what you see wrong with it is probably less than half of what is really wrong with it.
"The scary part is what you don't see. [The museum] is not in the apartment business."
Day said it's not realistic to believe every historic property can be saved.
"You've got to be judicious in what you try to save and what you let go," he said.
But Browne of the IHPC said, "We have seen lots of buildings in a pretty deteriorated state be able to come back and be saved."
With the help of city incentives, he said, "there's a pretty reasonable likelihood you could make this building economically viable and feasible. It's just a question of [whether] that fits in the Children's Museum's master plan."
Parking lot?
Replacing the Drake with a parking lot adds insult to injury, several advocates said.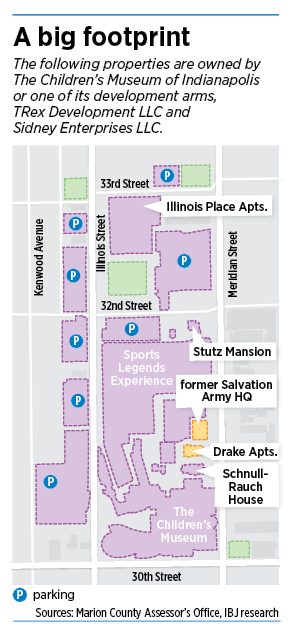 Battista called it "the grossest thing they could possibly put there."
The museum has 1,400 parking spaces spread among its garage and surface lots. Officials said they haven't determined how many spaces would go on the Drake and Salvation Army sites.
Eliminating the buildings frees up money now spent on insurance, utilities and maintenance.
And parking is only a short-term plan, museum officials stressed.
"In the long term, the museum may use the properties to enhance exhibits and programs, which are free to residents of the six neighborhoods surrounding the museum," Statz told IBJ in an email.
Still, even a temporary parking use is concerning to neighbors.
A large Indianapolis institution acquiring adjacent properties to address parking needs "is not a new dynamic," McKillip said. "But it's one of the first times a building as significant, historic and beautiful as the Drake has given way to a parking lot."
Because current zoning would not permit parking, the city could deny rezoning.
However, Mack said it's too early to know how DMD staff and the Metropolitan Development Commission would respond to a request.
"I will say that both the [department] staff and the MDC value transit-oriented development, and we certainly would take that into consideration should anything be filed," she said.
Jeffery Tompkins, a Ball State University urban planning student and blogger for "Indyimby," which stands for "Yes In My Backyard," said the city needs to seize opportunities to develop properties along the Red Line.
"There's a limited amount of space along the Red Line corridor that has not been developed. If we have an apartment building with dozens of residents and shops, you're actualizing that space, rather than allowing a low-level use like a parking lot or a gas station."
He added: "Let's start growing opportunities for people to be along this corridor. A surface parking lot says, 'Hey, this exists for cars and not people.'"•
Please enable JavaScript to view this content.