Giving away your product is not usually considered an ideal business model.
But a growing number of software firms are doing just that.
The freemium model—also known as product-led model—was pioneered 15 years ago by software companies primarily in the gaming industry. The makers of Angry Birds and Candy Crush hooked users by letting them play for free until they became addicted, then upsold them a premium version with enhanced features and no ads.
In the last three or so years, business-oriented software-as-a-service companies have caught on to the tactic.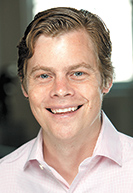 Initially, it was mostly startups that dipped their toes in the water. Then, when firms like Dropbox, Datadog, LinkedIn, Sprout Social and Zoom began to see considerable success with the model, the floodgates opened.
"Some of the companies using this model have many millions in revenue, and some have gone on to become publicly traded," said Eric Christopher, CEO of Zylo Inc., an Indianapolis firm that helps companies manage their software subscriptions. "The success of early adopters of this model has spurred a movement."
Indianapolis-based venture studio High Alpha is now leaning heavily on the strategy to launch companies under its umbrella, most recently with this month's official launch of meeting management software firm Docket, which recently closed on a $1.5 million seed round.
Many software developers offer a free trial. But they use sales representatives to attract customers to the freebie, then follow up with a pitch. A truly product-led model lets users sample the product—or at least a limited version of it—without any sales contact.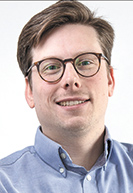 "A product-led business removes all friction associated with acquiring a new customer and uses the product itself as the lever for acquiring new users, converting users into paid subscribers and turning those users into loyal customers and advocates," said High Alpha Marketing Director Drew Beechler. "This has really solidified as a core business strategy in the last three to four years."
The model has several business benefits, especially for cash-strapped startups. The first, and biggest, is that far fewer salespeople are needed than with a traditional sales-led model. The cost of traditional advertising is also eliminated in the startup phase.
In fact, many companies following the freemium model don't hire any sales representatives or use much—if any—traditional advertising for up to three years. That can save $2 million to $4 million in a startup's first few years, experts said.
Docket co-founder and CEO Darin Brown said his company has six employees, all focused on product development, and has no plans to hire anyone in sales for at least two years.
Seven months after rolling out its software, Docket already has more than 3,500 users, company officials said. Those are not all paying customers; the total includes users who have created accounts and are employing a free version to manage their meetings.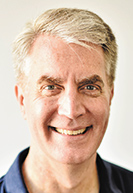 'Immediate impact'
It's astonishing how many registered users companies can amass with no salesforce. Calendly, an Atlanta-based maker of software that helps people set up meetings and manage their calendars, grew to more than 1 million registered users and $3 million in recurring annual revenue before it hired its first salesperson. The company, founded in 2013, now has 4 million registered users—including more than 2 million who use the software at least monthly.
To succeed with the freemium model, Brown said, "You need to make sure your product is drop-dead easy to use." The product also must make an "immediate impact and provide value instantaneously."
"You have to provide value before you ask someone to pay," he said.
Other freemium-model advantages are the ability to achieve "faster growth, faster expansion and lower customer-acquisition costs" than traditional software-sales methods, said Don Aquilano, managing director of locally based Allos Ventures.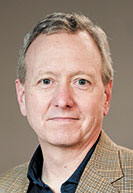 The lower customer-acquisition cost is a major attraction for investors. A number of software companies—including well-known firms such as Grubhub—have gotten into financial difficulty because they paid too much to acquire customers.
The freemium model "works very well and can be highly attractive to investors with highly intuitive products," Aquilano said.
Focusing on individual users, not on corporate accounts with long sales cycles, is another strategy that helps freemium companies build a customer base quickly.
"This is a bottoms-up model that solves a problem for end users, and they in turn draw other people to the product," High Alpha's Beechler said. "That's how you build the company."
Other startups under the High Alpha umbrella that use a freemium model include Boardable, a board management software firm; Base, an executive assistant software firm; and Visible, a firm that makes software that facilitates communication with investors or team members.

Companies using a freemium model tend to have higher research and development costs than those of a traditional sales-led company.
"These are companies that lead with their product, so the product has to be finely tuned," Aquilano said.
And while companies using the freemium model initially have few or no salespeople and don't employ traditional advertising, they often still have a marketing budget.
"The marketing of a company using a freemium model is focused on social media channels and it's absolutely essential to have strong [search engine optimization] results," Brown said.
One thing freemium companies closely track is the product's virality—the expansion of the product by word-of-mouth or online user endorsements.
"This type of growth is the lifeblood of the company using the freemium model," Aquilano said. "That's why this approach is so good for a company like Boardable. You get one or two people on a board using it, and they bring one or two people and so on, and before long, you have institutional adoption. It can potentially sweep through an industry that way."
K-Factor is a term used to indicate how many people each user brings to the platform.
If a company achieves a K-Factor of 1.0—which means each user brings one more person to the platform—it's considered viral, Beechler said. "A 1.5 K-Factor is all-star status."
No panacea
There's a growing body of proof that the freemium model is highly effective for the right type of software companies.
More than 50% of the fastest-growing software products in 2019 had some freemium elements, according to OpenView's Product Led Growth Index. Product-led businesses have twice the enterprise value of traditional software-as-a-service companies, according to OpenView, a Boston-based venture capital firm.
Zoom, a San Jose, California-based video conferencing software firm, reported that 55% of its enterprise customers—ones that spend more than $100,000—started by using free hosting services before subscribing.
But while the strengths of the freemium model are many, it's no panacea.
"It's a compelling model, and it has its place, but it's not the end all, be all," said Ben Pidgeon, executive director of VisionTech Partners, a locally based angel investor network.
"The danger is, with a freemium model, you can get into a position where you are attracting the wrong market," Pidgeon said. "You could be attracting people who like the software, but won't pay for it."
Companies using a freemium model have to walk a tightrope, too—offering enough to entice users to sample, but not so much that they never become paying customers. "Running a company on a freemium model is a delicate balancing act," Pidgeon said.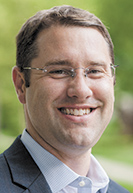 Even the strongest freemium companies rarely reach 10% conversion from free users to paid customers.
"You have to have a very large addressable market," Pidgeon said. "And the company must have market testing to measure what features will push people to convert to paying customers and at which rate they will convert."
Some companies tend to employ the strategy to "create a solution looking for a problem," Pidgeon said. "If it's not done correctly, it can be an upside-down business model. It's the, 'If we build it, they will come,' mindset. But if it's not well-thought-out and researched, nobody comes—and certainly nobody buys."
In the end, Pidgeon said, freemium companies have to have "a toothbrush factor."
"You have to create a product that, once people discover it, they will not only use regularly," he said, "but can't live without it."•
Please enable JavaScript to view this content.