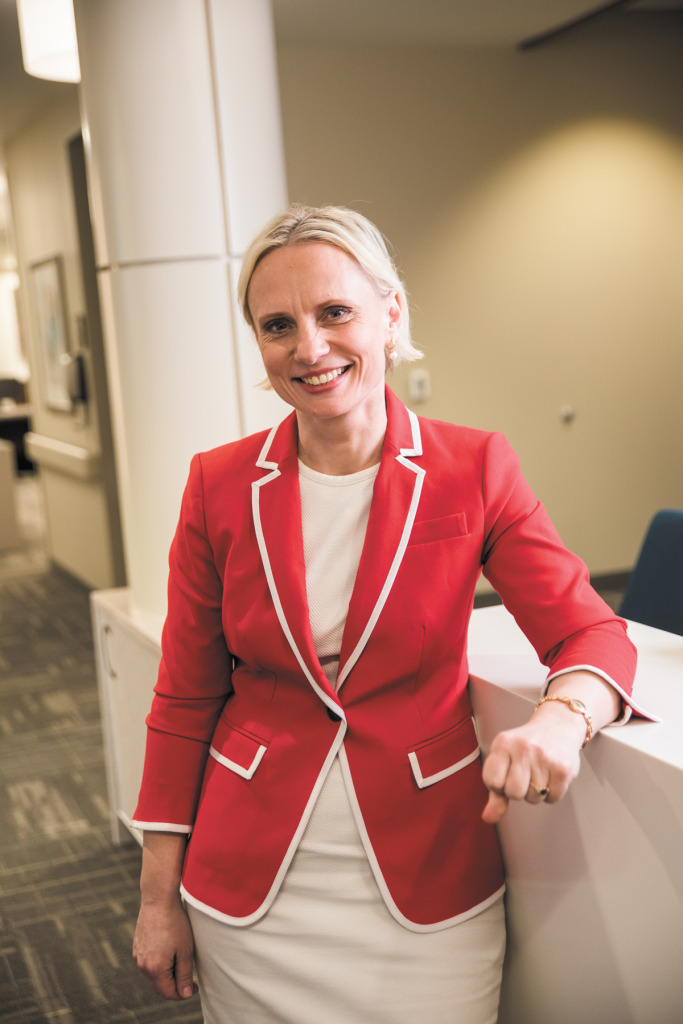 If Victoria Spartz has an opinion on an issue, she's going to share it.
When the Hamilton County Republican Women's Club planned to raise dues for members, Spartz spoke up and asked questions. When she attended chamber of commerce events in her state Senate district with fellow lawmakers, she was not afraid to vigorously debate policy.
And the Republican—who is now running against Democrat Christina Hale to represent Indiana's 5th District in Congress—is not afraid to disagree with anyone, regardless of political party.
Earlier this year, she was the only GOP member of the General Assembly to vote against Republican Gov. Eric Holcomb's surplus spending proposal, and she pushed a bill into law that the Indiana Department of Environmental Management (led by a leader Holcomb appointed) opposed.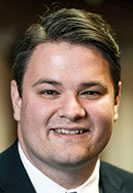 "In politics sometimes, you have to challenge and fight," Spartz told IBJ. "You cannot just agree with the status quo."
State Sen. Aaron Freeman, R-Indianapolis, once said Spartz reminded him of Margaret Thatcher, the former prime minister of Great Britain who earned the nickname the "Iron Lady" for her uncompromising politics.
And Sen. J.D. Ford, D-Indianapolis, said his disagreements with Spartz made some public events the two attended more entertaining for those in the audience.
"Sometimes we were in agreement on things and sometimes we weren't," Ford said. "She would let me know, and I would let her know."
Her most-well-publicized viewpoint is her vehement opposition to socialism and communism, which she experienced growing up in Ukraine, and her love and appreciation for freedom in the United States. Those were themes in her primary victory this spring.
When Spartz came to the U.S. in 2000, she embraced the country that she never expected to be lucky enough to live in. She became a citizen in 2006. Last year, she held back tears as she spoke on the Senate floor about why Indiana students should be required to take the U.S. immigration civics test.
"I will never forget that," state Sen. Liz Brown, R-Fort Wayne, said during a public speech honoring Spartz's retirement from the legislative body.
Spartz's fierce passions drive her to fully commit to every pursuit.
When she married into a family that farmed, she learned to drive a combine; when she waded into politics, she quickly sought leadership roles; when she became a state senator, she stepped away from other jobs to focus her attention on legislating, even though the gig is considered part-time.
And when she joined a crowded GOP primary for the 5th District this year, she threw her own money into her campaign. If she was going to run, she was going to be serious about it.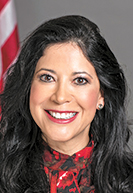 "Victoria is one of the most driven people that I've ever met," Fishers City Council President Cecilia Coble said. "She puts her heart and soul into everything she does."
A different life
Spartz describes her childhood in Ukraine, which was under Soviet Union control until she was 13 years old, as "simple." Bananas and Coke were rare treats. TVs and washing machines were hard to come by. Church was forbidden, but her grandmother, an Eastern Orthodox Christian, secretly baptized her, anyway.
Spartz learned to put together an AK-47 in 45 seconds as part of her middle school education, and, with other students, went through training drills to prepare for potential attacks.
"If you follow the government, you're just fine," Spartz said. "But just make sure you don't stick out."
When Spartz went to college at 16, the country had started to evolve. Suddenly, she was discussing free enterprise, which intrigued her. She studied international economics and business and had internships in Europe, but never thought she'd end up in the United States.
That changed after she met her future husband on a train in Europe. Jason Spartz was a Noblesville native with German roots—his dad met his mom, a German citizen, while he was serving in World War II. Jason and Victoria began regularly exchanging emails and started dating long-distance, with Jason occasionally returning to Europe to visit.
After she graduated from college, he asked her to marry him.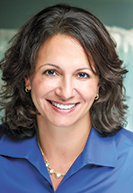 She had never been to the United States, let alone Noblesville, but she accepted his proposal. To her, the U.S. was a place of opportunity and freedom and worth taking a risk. When she arrived, the two had 90 days to get married in order for her to be a legal immigrant, so they tied the knot in September 2000.
Spartz jokes that, if she hadn't needed the visa to stay here, she and Jason would probably still be dating instead of married.
"I was like an independent woman," Spartz said.
Diving into her career
While her degree from the National University of Economics would be impressive to business leaders in Ukraine, Spartz struggled to find good job opportunities at first in Indiana.
But she needed to earn money. Her husband was working on farmland his family owned and on small real estate development projects with his family, but the couple didn't have much money.
She got hired as a floating teller at MetroBank, which later became First Indiana Bank. When someone she worked with suggested she pursue her master's degree to become a certified public accountant, the idea sparked her interest.
She earned her degree from the Kelley School of Business at IUPUI and took a job with Crowe LLP. She later worked for KPMG International and PricewaterhouseCoopers—two of the "Big Four" public accounting firms.
"That profession is extremely difficult with very long hours, high level of responsibility, a lot of travel," Spartz said. "It's demanding, but you really learn a lot."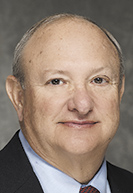 After her two daughters were born, she wanted to pull back slightly, so she started working as a consultant to have more flexibility. She created her own entity, International Strategic Business Consulting Group Inc., in 2009.
That allowed her to travel less, but she quickly filled the time by working with her husband to grow their investments in Hamilton County. If she was going to be around more, she believed they should do more farming and branch out of his family business into their own ventures.
She said she probably called every landowner in Hamilton County to see if they could rent their property to farm, because at the time, they still didn't have the means to buy much property.
But the two slowly started to accumulate wealth through their farming and real estate investments. They established Spartz Farms LLC in 2004 and established EcoAgro in 2013.
According to a financial disclosure filed with the U.S. House, her assets are now worth $8.5 million to $38 million. The most valuable asset, worth $5 million to $25 million, is property in Noblesville.
"We just happened to buy some good land, and we were able to resell it at a good price," Spartz said. And some of that money went into her campaigns.
Today, the family—including her in-laws—collectively farm about 2,000 acres of soybeans and wheat, but it's a mixture of rented land and owned property.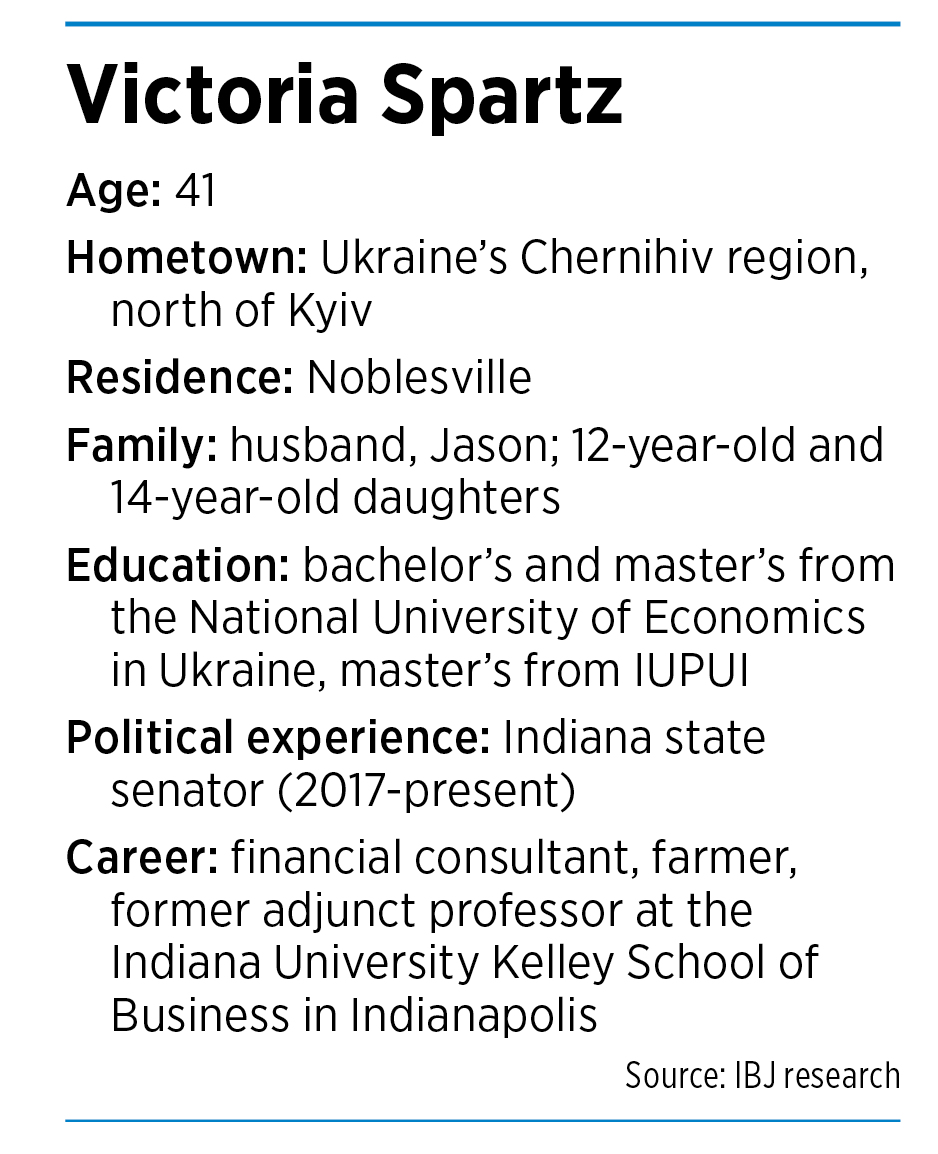 Last year, Spartz earned between $200,000 and $2 million in income combined from EcoAgro and Spartz Farms, according to the financial disclosure. She also earned $15,000 to $50,000 from renting property in Lapel and $100,000 to $1 million in income from Westbrook Village, which she and her husband have some ownership in.
Everything they earned over the years, Spartz said, they have invested right back into their businesses. She said that's why they still live next to Westbrook Village, a manufactured-home community her in-laws developed, despite having the means to move elsewhere.
"It just wasn't a priority for us," Spartz said. "Growing businesses and investing was a priority for us."
From business to politics
As Spartz worked more in farming and real estate, she learned more about government regulations—and didn't like what she saw. So she decided to take action.
"If you care about issues, you can't just complain," Spartz said. "Be part of a solution."
She started by joining the Hamilton County Republican Women's Club around 2012. She helped organize phone banks, went door-to-door for candidates and distributed yard signs. She became president of the organization in 2014 and saw an opportunity to grow the Republican Party by getting more women involved.
"She has a way of connecting people and helping to resolve problems and issues," said Laura Campbell, Hamilton County GOP chairwoman and Carmel City Council member. "I don't think Victoria ever knows a stranger."
Around the same time, she started donating to a variety of state-level candidates and committees. The contributions were not major gifts, usually ranging from $100 to $500, and went to candidates such as Gov. Eric Holcomb, Attorney General Curtis Hill, House Speaker Todd Huston and former Speaker Brian Bosma.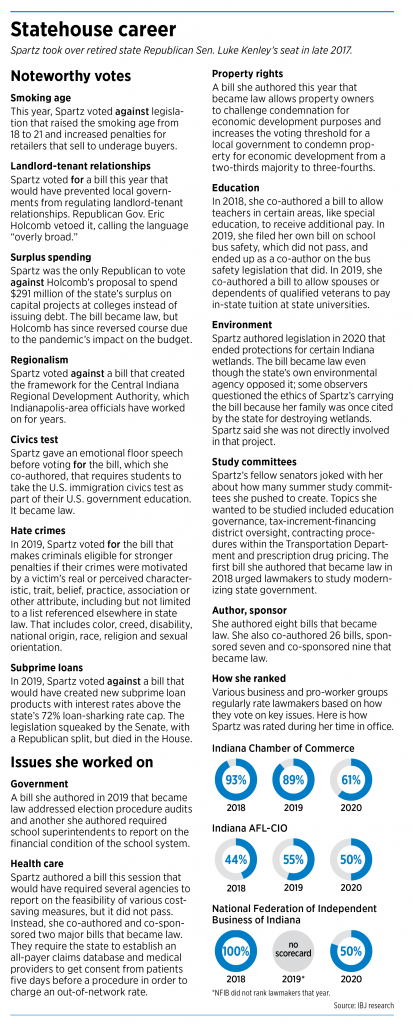 Spartz became vice chairwoman of the county party after Campbell took over in 2016, but she wanted to pull back from politics after the election that year. She had a few potential consulting opportunities she wanted to pursue, and she was teaching at the IU Kelley School of Business in Indianapolis. It was starting to be too much.
Not long after that, though, longtime state Sen. Luke Kenley announced his retirement. And Spartz's phone started ringing with Republicans urging her to run in the caucus to replace him.
"I'm like, 'Oh my gosh, no,'" Spartz said.
But the more she thought about it, the more she realized the impact she could have. Plus, she admitted to being bad at saying "no," so she tossed her name into the race, which included six other candidates.
Kenley had thrown his support behind Noblesville City Councilor Megan Wiles, because he thought she already had good connections with local elected officials.
"I didn't know Victoria very well," Kenley told IBJ. "So I was a little surprised when she won and Megan lost."
Kenley said precinct committeemen who voted in the caucus valued the work Spartz had done for the party, which might have helped her win.
Gloria Del Greco, a Purdue Extension community wellness coordinator and Hamilton County Republican precinct committeewoman, said she knew Spartz before the caucus from her involvement in the agriculture community and proudly supported her in the race.
"She cares about the people she represents," Del Greco said. "She doesn't shy away from controversy."
Spartz served the remaining three years of Kenley's term, and during that time focused on issues like health care costs, education and government efficiency. She also pushed a number of issues to summer study committees, which meet during the months outside the legislative session, often about issues that need more attention than they can receive in the rush of the session.
And even if her suggested topics weren't assigned to a committee, she often researched the topic on her own, anyway.
"If she believes something is good, she's going to stick to it until she can make something happen," Del Greco said.
To better focus on her Statehouse responsibilities, Spartz stopped teaching at Kelley and hasn't been working in public accounting. She'd like to pursue her doctorate degree at some point and develop another manufactured home community, but she knows she doesn't have the time now.
"I always get myself in trouble with politics, because it's taken over my life," Spartz said.
Financial commitment
After becoming a state senator, politics started having a bigger impact on her finances. In 2017, she gave $10,000 to her state Senate campaign, which was by far her biggest contribution to date. And in 2018, she gave $5,000 to the Senate Majority Campaign Committee, which helps reelect GOP state senators. She also loaned her state Senate campaign another $80,000 that year.
It wasn't until 2019 that her Senate campaign started to receive outside donations, but Spartz didn't actually need to campaign in any of those years because her term wasn't up until 2020—then she decided to run for Congress. Her in-laws, Charles and Gerlinde Spartz, were among her donors, giving $20,000 in 2019.
Even with those donations, however, Spartz continued to heavily loan money to her campaign in 2019, with a $250,000 loan recorded.
She turned heads this year, as she has exceeded $1 million in contributions to her congressional campaign.
"
I didn't plan to spend money on politics," Spartz said. "I'll be honest with you."
She said she and her husband sold some properties in the past few years and planned to use the money to buy a new home. They had put an offer on one house, but then uncovered a drainage problem so the deal fell through. Another house they wanted turned out to be in a flood plain.
But she said not buying a house allowed them to be able to contribute significantly to her congressional campaign.
Republican Laura Alerding, who has known Spartz for several years, said she talked to Spartz about the potential congressional run before Spartz had made a decision. She encouraged her to do whatever would be best for her, but added that she'd support her either way.
"It was a decision she had to really think about," Alerding said. "I really didn't know which direction she would take."
Kenley, who supported Beth Henderson in the GOP primary for the 5th District seat, said he was surprised when Spartz opted to run for Congress instead of seeking reelection to the state Senate. But, as the primary campaign progressed, he wasn't surprised she won.
"She's a hard worker," Kenley said. "She committed a lot of money which nobody else was willing or able to do."•
Please enable JavaScript to view this content.