Indianapolis orthodontist Jeff Biggs has been putting smiles on people's faces for two decades.
Now he's hoping to put smiles on the faces of orthodontists themselves. Or perhaps more accurately, he's hoping to put smiles on the faces of their purchasing personnel.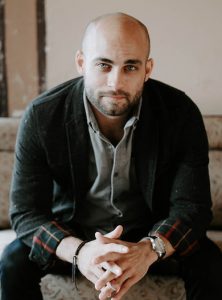 Biggs, 49, is launching what some think is the first one-stop online marketplace for orthodontists. The web site goes live the first week in November with listings for more than 1,000 products.
"Dr. Biggs came up with the idea after seeing challenges in the industry for a number of years," said Nick Wangler, who along with Biggs and Vince Hansen—Biggs' practice partner—co-founded Orthodontic Details Marketplace.
Orthodontists—or their employees who handle purchasing—are still forced to hunt through catalogs and ramble through the internet in search of the myriad braces, brackets, wires and tools they need to straighten people's teeth. That process makes price comparisons difficult.
"The way orthodontists make money is by seeing patients, so time is tight," Wangler said. "They—and their workers—don't have time to hunt for everything they need and it's difficult for sales representatives to get the time to get in front of orthodontists to sell them something. It's a real struggle for orthodontists to know what all is out there.
"One day [Biggs] asked, 'Why can't you buy braces and brackets as simply as you can buy books on Amazon?'" Wangler said.
Hansen has been an important part of the founding the company, Wangler said. "He has helped give a younger orthodontist's perspective."
Although it's a niche, the locally based startup will serve a sizable market. About 10,000 orthodontists nationwide spend nearly $1 billion annually for supplies, according to industry sources. A decent-sized practice can spend $200,000 a year on supplies.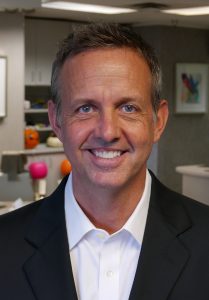 Orthodontic Details Marketplace won't carry any inventory or handle fulfillment. "We just connect the dots," Wangler explained. He added that Orthodontic Details Marketplace has agreements with major orthodontics suppliers.
"The web site will make life a lot easier for orthodontists and gets products in front of the buyer when they're in a buying mode, which is a big issue right now for [supply] companies in this field," Wangler said.
Orthodontic Details Marketplace will take a cut of sales that Wangler said is smaller than what is typically paid to a salesperson.
To market the new web site, Wangler and Biggs are launching a podcast and a private Facebook group for buyers within orthodontists' offices nationwide. Orthodontic Details Marketplace also has an agreement with a leading industry publication, Orthodontic Products Magazine, which has agreed to link certain content to the new web site.
"This helps the magazine enhance its content," Wangler said. "This will help their supplier customer base and advertisers."
The new venture is completely self-funded and Wangler said there's no discussion currently of raising funding for the enterprise. He added that if the firm does take on funding in the future, it would be with a strategic industry partner.
"We think we have a lot of opportunities with this," Wangler said. "We could have 100 practices doing business with us and be doing very well if the penetration is high.
"We want to spend this first year really focused on building a purchasing community," he added. "We want to make buyers really thrilled with us. Revenue will come from that. We do think revenue will ramp up quickly in 2020."
While Biggs and Hansen will continue their orthodontics practice full-time, Wangler will handle day-to-day operations for the startup. He is getting help from two part-time developers and two more part-timers who help with product information uploading.
While Wangler is a big advocate for the business now, he admits initially that he was skeptical.
Biggs went to DeveloperTown, a software consultancy near Broad Ripple, about a year ago and asked officials there to help build the platform that would allow the marketplace.
Wangler, who was DeveloperTown's director of marketing services at the time, cautioned Biggs the platform could be expensive to build and might not work. But Biggs was so convinced, Wangler did some market research and spent the next several months being won over to the idea.
"Realizing this is going to be a really tough climb has to be your mindset right from the beginning," Wangler explained. "I pushed pretty hard, but Dr. Biggs was persistent. So we took the idea to the marketplace, and what we learned is this is a serious lagging segment that is ripe for disrupting."
Despite significant potential for sales, the project still wasn't quite right for DeveloperTown, which works with global clients like Cummins and Republic Airways.
But it's such a good idea, Wangler said, that when he left DeveloperTown last year to set out on his own, he agreed to oversee Orthodontic Details Marketplace, which was developed by Indianapolis-based web developer Foxio.
"I've been happy to be proven wrong," Wangler said.
Please enable JavaScript to view this content.