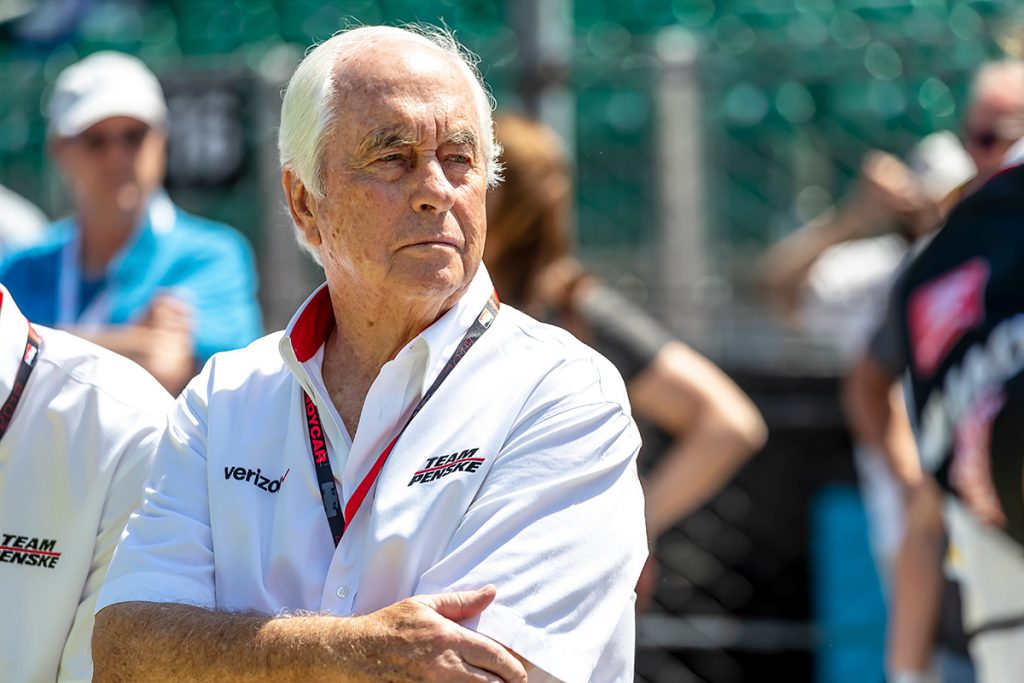 While the cheers from the IndyCar paddock were loud in the wake of the news Roger Penske is buying the IndyCar Series and Indianapolis Motor Speedway, that doesn't mean the open-wheel series and its biggest race—the Indianapolis 500—have a clear path to success.
Despite IndyCar's modest progress in recent years, it still faces significant obstacles, including the need for more corporate sponsorships, a broader fan base and higher TV ratings.
Penske's advanced age of 82 and eventual need to pass leadership to a successor further adds to the uncertainty.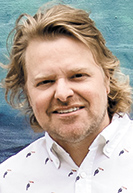 "In the immediate aftermath of the announcement, everyone involved in motorsports was super-excited. But I think you need to pump the brakes. All the challenges that have faced the IndyCar Series for years are still there," said Andrew Baker, director of motorsports studies at IUPUI.
"Roger Penske still has some serious challenges to overcome," he said. "The excitement needs to be tempered. Let's be sober about this."
The challenges help explain why the IMS and IndyCar Series are selling for what motorsports sources say is only about $300 million, a sum smaller than many business observers assumed the Hulman-George motorsports empire was worth.
The first decision Penske must make is where to focus his attention: diversifying and bolstering activities at the speedway or revving up the 17-race IndyCar Series, which has progressed but continues to sputter.
"Focusing on both of those fronts at the same time could be done, but it would take considerable resources," Baker said. "And Roger Penske himself only has so much time in his days."
Staffing issues will be a high priority. Though Penske said he does not plan immediate management changes, racing insiders don't expect Hulman & Co. CEO Mark Miles to stay long.
Miles, the former head of professional men's tennis ATP Tour and chairman of the city's 2012 Super Bowl Host Committee, hasn't hinted he will leave. But two prominent Indianapolis civic leaders told IBJ that Miles, 66, would like to make his mark in an additional high-profile endeavor before he retires.
They say Penske won't need Miles to steer the series and track in the same way Terre Haute's Hulman-George family did. IndyCar insiders say it's a better bet that speedway President Doug Boles will remain long term, with one calling the amiable, omnipresent ambassador for the IMS a "perfect fit for the job."
Beyond staffing, motorsports insiders say Penske must focus on three primary issues: finding a third engine manufacturer for the series, increasing the number of sponsors and increasing television viewership.
While TV ratings rose last season, the first with NBC covering the entire series, they still lag far behind those of the nation's major sports.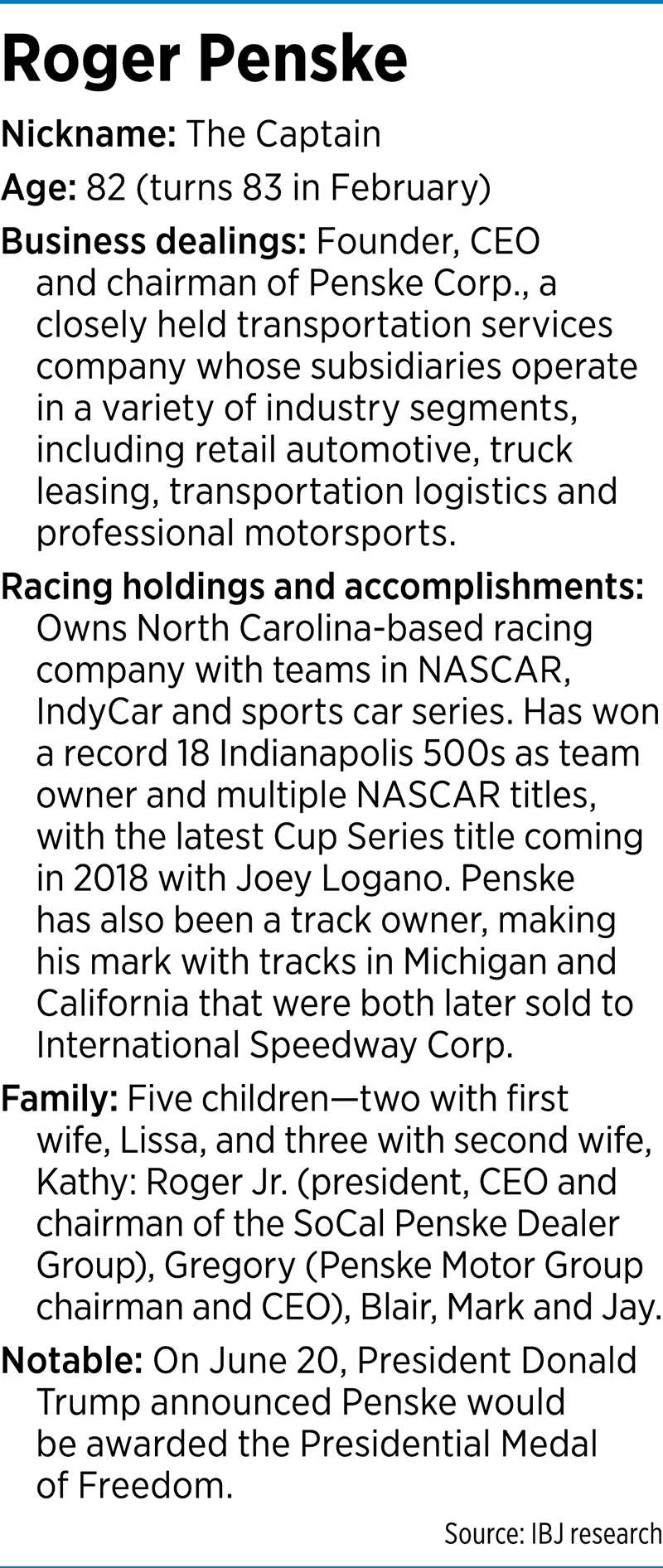 This year, 5.4 million viewers tuned in to the Indianapolis 500, according to New York-based Nielsen Media Research. While that's a slight year-over-year increase, it's a far cry from NASCAR's Daytona 500, which—despite registering its lowest ratings since the race started tracking figures in 1979—had viewership of 9.3 million.
The Nov. 3 Sunday night NFL game pitting the Baltimore Ravens against the New England Patriots drew more than 19 million viewers, according to Nielsen.
Excluding a weather-affected race in Iowa, IndyCar races averaged 1.1 million viewers for 16 events across NBC, NBCSN, NBCSports.com and the NBC Sports app. That barely hits the threshold advertisers demand before investing in a sports broadcast.
And lots of IndyCar races don't meet that mark.
This year's season finale at Laguna Seca drew only 736,000 viewers, according to Nielsen. The Road America race in June at Elkhart Lake, Wisconsin, attracted 1.1 million viewers, NBC's largest non-Indy 500 rating.
This year's TV numbers weren't "stop-the-presses material," said longtime motorsports journalist Robin Miller.
"Still, in terms of overall exposure it was a big upgrade, as NBC televised eight races compared to five the year before on ABC, introduced NBC Gold for the diehards, and gave IndyCar the best promotion it has ever experienced," Miller said.
A clear sign that NBC is taking a cautious approach with the open-wheel series, however, is that it signed only a three-year deal—through 2021—to broadcast the entire IndyCar slate.
Penske will have to begin work immediately to extend the deal with NBC. Many advertisers—especially those considering laying out big bucks for series-wide sponsorships—will demand a longer-term commitment from the series broadcast partner.
TV ratings are far from the only problem. Live attendance at most of the series races outside Indianapolis are far from sellouts, with lots of empty seats visible during broadcasts.
That's made it more difficult for teams and the series to attract a bevy of big-name sponsors, which marketers say leaves the sport far too reliant on automotive or racing-centric corporate sponsors.
Penske will need to leverage his own name and hire a sales and marketing crew that can attract the types of A-list sponsors that can help take the sport to a much wider audience.
At a Nov. 4 press conference, Miles said Penske's relationships and global reach would create new sponsorship opportunities for the series.
"Some of us have to work really hard to get the right person to pick up the phone. Roger may short-circuit that a little bit, and not infrequently," Miles said.
As proof that IndyCar needs to greatly raise its profile, IUPUI's Baker said: "It's not like social media outside the world of racing was going crazy over the Penske announcement."
One place to start will be pushing IndyCar's title sponsor, Japanese tech giant NTT, to put more marketing muscle into the series. NTT signed on to replace Verizon as title sponsor last January, but many within IndyCar have been underwhelmed by the company's initial promotional push.
Penske and his staff also will have to work hard to grow and diversify the series' fan base. While the Indianapolis 500 has a large and varied fan base locally and regionally, every market research study in the last 15 years has concluded that IndyCar's demographics are defined by four words: white, old, retired and male.
As a result of its marketing and financial struggles, IndyCar prize purses have been mostly stagnant for the last decade, and many teams barely make enough to cover basic expenses. One IndyCar source estimated that one-third of the series' drivers make no money.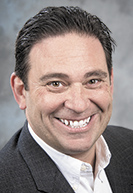 "Motorsports in general is facing strong headwinds," said Larry DeGaris, a sports marketing professor at the University of Indianapolis.
One of Penske's top goals is to get a third engine manufacturer to compete alongside Honda and Chevrolet, but DeGaris said none of that will matter unless he can grow the fan base.
"One of the biggest challenges Penske is facing is getting new fans in the pipeline," DeGaris said. "This is a critical issue, and it's only going to become more pressing."
Motorsports business experts said a new engine manufacturer would likely pour more than $10 million annually into marketing, which could bring in new fans. Additionally, sources said, Honda and Chevrolet are now overwhelmed trying to serve all the series' teams.
"There is lots of stress on Honda and Chevrolet, which are losing money in the series right now because they're overextended," Baker said. "A third engine manufacturer could go a long way in boosting marketing, car count and jobs for drivers. I can see why Roger Penske has that as one of his top priorities."
Overall, Baker said, the challenges Penske faces in growing IndyCar "are considerable, but not impossible."
Upgrading the speedway
Then there's the goliath, 560-acre Indianapolis Motor Speedway.
Penske spent Nov. 5 taking a detailed tour of the facility and meeting some of the executives and department heads that operate the venue.
Penske, sports marketers agree, must bring the speedway up to the standards of this modern era of sports. While Hulman & Co. kept the paint fresh, the grass neatly cut and the grounds clean, some think Hulman officials didn't do enough to keep pace with what today's sports fans expect.
"When Lucas Oil Stadium was built, it really raised the bar locally and regionally," DeGaris said. "And the renovations at Bankers Life Fieldhouse will take it to a whole new level. That's where the bar is set now."
DeGaris said Penske will have to consider redesigning areas of the track to accommodate more social gatherings and will have to undertake technology upgrades.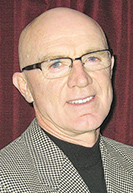 "Sports fans want to be a part of a community," DeGaris said. "Fans want a social occasion and the speedway has to make sure they foster that. The speedway needs more than a big patch of grass where people can gather."
Penske already has mentioned bringing a 24-hour race to the IMS, and to do that he will need lights, something Hulman & Co. considered too expensive.
"Roger Penske respects the history and tradition as much as anyone, so he's not going to do anything to destroy that," longtime racing analyst Derek Daly said. "At the same time, he's not stuck in the past, and his decisions will be based on cold, hard business reasoning. That's what's going to drive him."
Penske power
Despite the overwhelming number of challenges, there's consensus that, if anyone can help grow the sport, it's Penske.
Open-wheel racing legend Mario Andretti said he was "giddy" about the Penske takeover. Another legend, A.J. Foyt, echoed that. And Foyt doesn't get giddy over much.
"My initial reaction was that this is a great move for the health of the sport," said Daly, a former racecar driver whose son, Connor, races in the IndyCar Series. "Roger will bring the highest level of business management the speedway has ever had."
At the same time, Daly conceded that Penske has a big mountain to scale to get IndyCar racing where it needs to be. "I doubt IndyCar in its current guise is very profitable," he said.
If it's profitable at all, that would be progress. The series—founded in 1994 as the Indy Racing League—posted losses most of its first two decades, with Hulman & Co. having to step in some years to shoulder the red ink.
Penske's racing and business track record are certainly reason for optimism.
"Everything he's touched has been a success," Daly said. "I am 100% confident with Roger Penske at the helm, the opportunity for this series to be consistently profitable has never been greater."
Penske's racing team has been winning big since its launch in 1966. Penske Racing has a record 18 Indianapolis 500 victories and 16 IndyCar titles.
And Penske is no armchair quarterback. He's personally involved in the team and serves as one of its chief strategists.
On race day, he can be found alongside the track wearing a set of headphones as he engineers race-day tactics.
Penske also has won multiple other sportscar and NASCAR titles, most recently winning NASCAR's top series in 2018 with driver Joey Logano.
Business whiz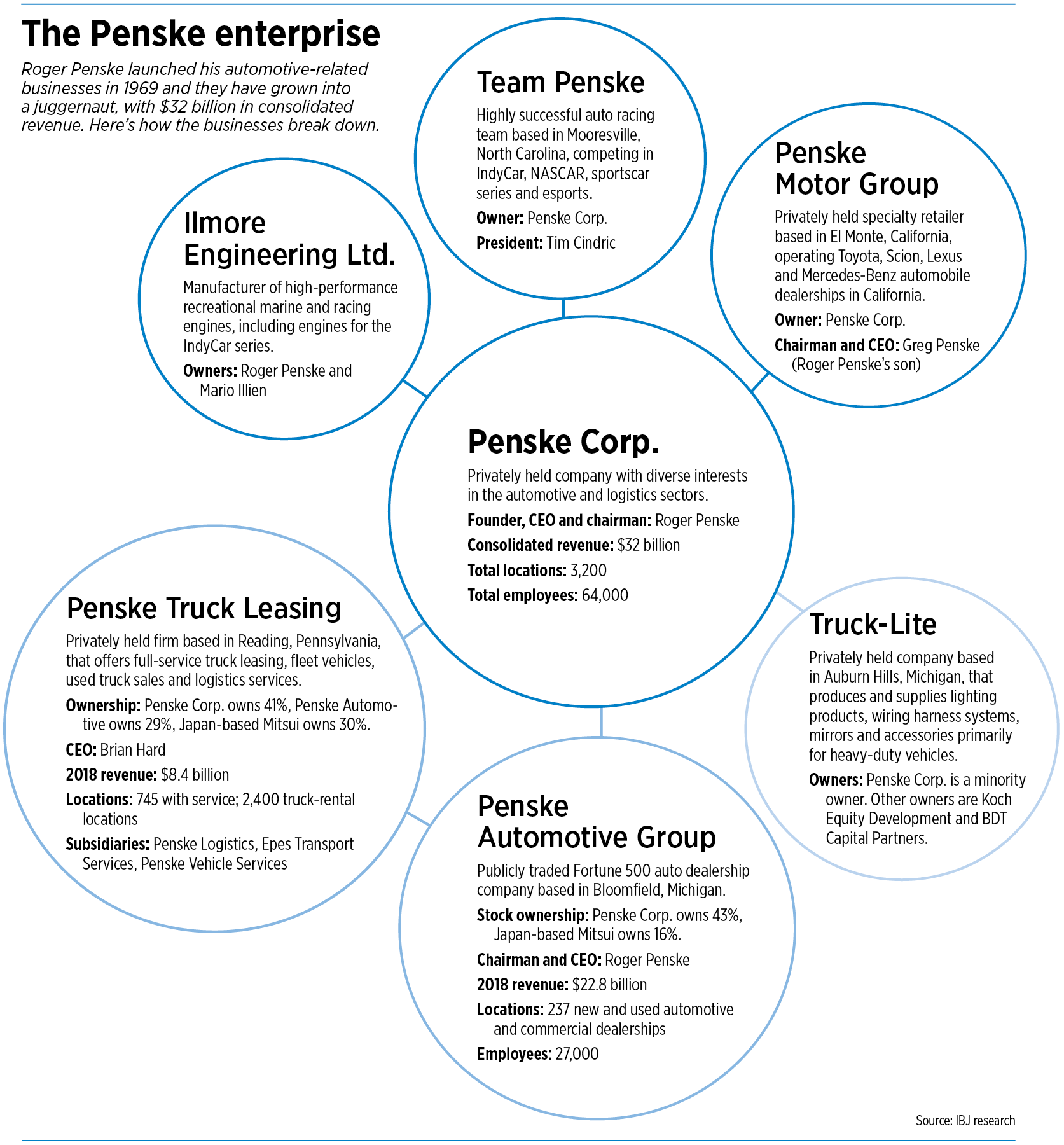 Penske's track record in business matches what he's done in motorsports.
He is the founder, CEO and chairman of Penske Corp., a closely held transportation services company whose subsidiaries operate in a variety of industry segments, including retail automotive, truck leasing, transportation logistics and professional motorsports.
Penske Corp. manages businesses with annual revenue totaling more than $32 billion, operating in more than 3,200 locations and employing more than 64,000 people worldwide. The publicly traded Penske Automotive Group—in which Penske Corp. has a 43% stake—is a Fortune 500 company and the second-biggest auto dealer nationally.
Roger Penske is a director at General Electric and in 2006 was chairman of Super Bowl XL in Detroit. He was previously on the board of The Home Depot and Delphi Automotive, before resigning to chair the Detroit Super Bowl Committee. He has a net worth approaching $1.7 billion, according to Forbes.
Penske is also no stranger to operating racetracks, having bought Michigan International Speedway when it was bankrupt and revving it into a successful operation before selling it to International Speedway Corp., which has deep ties to NASCAR.
Penske built the California Speedway—now called Auto Club Speedway—in 1997 in Fontana, California. It earned rave reviews in NASCAR and IndyCar before it also sold to International Speedway Corp.
"Both of those were very successful operations under Penske," Daly said. "He saved the Michigan International Speedway from almost-certain demise, and in California he built a state-of-the-art facility out of what had been a wasteland."
Penske was instrumental in forming Championship Auto Racing Teams, or CART, which staged a rival series after a falling-out with the Hulman-George family's Indy Racing League in the mid-1990s.
Because of that rift, Penske's drivers steered clear of IMS from 1996-2000. Penske jumped back over to the Indy Racing League when it became obvious open-wheel teams could not survive without racing the Indy 500.
The Shaker Heights, Ohio, native and Lehigh University graduate had a career as a racecar driver before turning his attention to growing his businesses and running race teams. Penske raced at the top level of several series, and Sports Illustrated named him Sports Car Club of America Driver of the Year in 1961.
Conflict questions
Some racing insiders worry that Roger Penske's purchase of IMS and IndyCar create awkward conflicts of interest.
Penske is IndyCar's most successful team owner and will now own the series and the track where the biggest race is held. It would be akin to Patriots owner Robert Kraft owning the NFL and controlling the stadium where the Super Bowl is played.
"Optically, it doesn't look good," DeGaris said. "From the fans' perspective, it's definitely a conflict of interest, and it needs to be addressed. They need to have clear policies in place that are to be followed by everyone."
Hulman & Co. Chairman Tony George owned Vision Racing and was later involved in the team run by his stepson, Ed Carpenter. But those teams weren't nearly as successful as Penske's teams.
Penske said at a Nov. 4 press conference that he'll "step down from strategist on the pit box" next year to avoid conflicts.
But that might not be enough. Some who work in the sport told IBJ that Penske should install a series commissioner to oversee racing.
Former IndyCar executive Ken Ungar dismisses such concerns.
"Roger is an honorable guy with the utmost respect among those in IndyCar," said Ungar, former IndyCar and Indianapolis Motor Speedway chief of staff who now owns Charge, a sports marketing firm representing companies involved in the IndyCar Series. "I wouldn't have any concern about that."
Succession planning
The IMS and IndyCar Series won't be able to rely on Penske's business and sports acumen forever.
Motorsports observers acknowledge it's far from ideal that Penske is 82—making it unlikely he'll be leading his company for more than another decade.
And it's possible that unexpected age-related challenges could come into play in the next five years.
In January, Penske told Automotive News that he has a succession plan in place for Penske Corp.
But it's not clear that the next generation of his company has his love of motorsports. Nor is it clear the next generation shares his vision.
"The speedway is in good hands," said high-profile local financial planner Bart Kaufman. "The question is whether Penske [Corp.] will be in good hands when Roger dies."
Penske has five children—two with his first wife, Lissa, and three with his second wife, Kathy. They are Roger Jr., Gregory, Blair, Mark and Jay.
"We have good succession," Penske told Automotive News. "I think because my two sons—Roger Jr., my oldest son, and Greg—were in the business, I've taken each one of those, and one of them is on the board of the public company, Penske Auto Group, and the other is on the board of our truck-leasing business. And I switch them every three years."
Greg serves on the Penske Truck Leasing Advisory Committee, while Roger Jr. is on the Penske Automotive board.
Greg is Penske Motor Group chairman and CEO, and sources familiar with the succession plan said he is being groomed to take over for his father.
The next CEO would be determined by the board, a Penske Automotive spokesman said.
Roger Jr. joined the company about a decade ago and serves as president, CEO and chairman of the SoCal Penske Dealer Group.
Jay operates a midsize race team, which has competed in the Formula E electric-car series as well as the IndyCar Series.
Greg and Roger Jr. both have shown an affinity for racing, though it's unclear whether they have the stomach for the tumult—and at least occasional financial losses—involved in running a motorsports operation.
None of the Penskes have the Hoosier roots of the Hulman-George family, which has owned the IMS since 1945. That family is from Terre Haute, and several members live in Indianapolis.
Roger Penske lives in the Detroit area, where Penske Corp. is headquartered.
And sources said Greg and Roger Jr. spend the majority of their time in California. Team Penske's racing operations are near Charlotte, North Carolina.
An Indianapolis succession-planning expert said the ascension of a new generation of leadership is not necessarily a bad thing.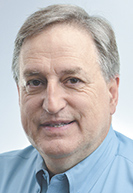 "I routinely see companies changing direction after its leader dies and the company changes hands," said Karl Ahlrichs, senior consultant for Indianapolis-based Gregory & Appel. "Many times, it's healthy for a company to change directions."
But he said it's on Penske to ensure he properly prepares that next generation.
"There's no doubt Roger Penske—just being Roger Penske—has a lot of doors opened to him that others wouldn't," he said. "It's important for [him] to teach that recipe of success to his successors. It will still take a while for them to develop those skills and connections."
Indianapolis residents will cheer on the family—and provide support to help it succeed, Ahlrichs said.
"Indianapolis is filled with really smart people who want major civic assets to grow and succeed. There's no greater civic asset than the speedway," he said.
"One way or another, I have to believe there will be no shortage of people here that will make sure the speedway continues racing forward."•
Please enable JavaScript to view this content.