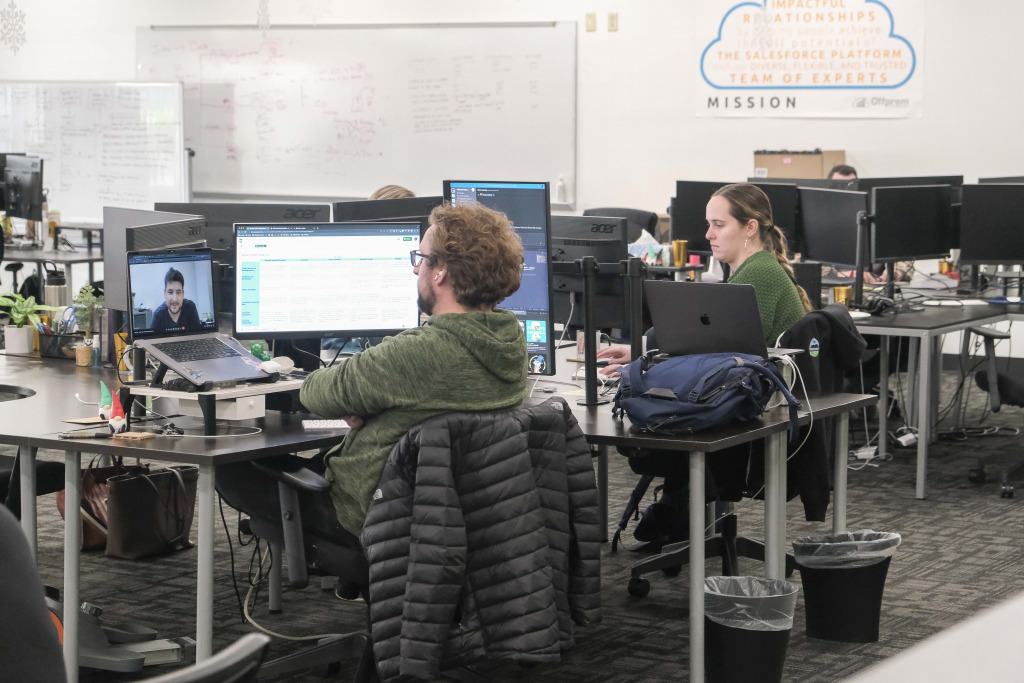 A bill that would allow Indiana tech parks to capture a larger share of tax revenue is poised to become law after the Senate voted unanimously Monday to advance the legislation to the governor's office.
Senate Bill 271, authored by Sen. Brian Buchanan, R-Lebanon, would allow the state's 22 tech parks to receive up to $250,000 per year in incremental income tax revenue, up from $100,000 under the current funding model. The money could be used to provide services to existing businesses, recruit additional companies and expand park infrastructure.
The change would result in the loss of about $1.8 million in annual revenue to the state beginning in fiscal year 2024, while local governments would lose about $720,000 per year, according to a fiscal analysis by the nonpartisan Legislative Services Agency. Those amounts would increase slightly in later years if all the tech parks reached their $5 million cap.
In its original version, the cap would have been raised to $500,000, but lawmakers on the House Ways and Means Committee cut that number in half, citing a need for more stringent reporting requirements for parks.
"There are some gaps, and I think there could be a lot of improvements," Rep. Craig Snow, who sponsored the bill in the House, said at the time. "I'm very supportive of tech parks. I'd like to see more of them, but the ones that we have, I'd like to see them continue to thrive."
Gov. Eric Holcomb has one week to sign the bill, veto it or let it pass into law without his signature.
The original state law capped the total sales and income tax revenue a tech park could collect at $5 million (not including property tax revenue it might generate through a TIF district).
To date, the state has certified 26 parks statewide, although only 22 remain active. Of those, 18 have hit the $5 million cap, according to an analysis by the Legislative Services Agency.
So, in 2020, lawmakers passed a bill allowing parks to capture up to $100,000 a year in additional state and local income tax revenue after they reached their $5 million cap.
The parks are allowed to raise private money and accept grants and other outside funding.
The state's certified tech park program was created by a 2002 law that sought to boost economic development and job growth by focusing on jobs in industries such as microelectronics, biotechnology, engineering and laboratory testing, environmental technology, medical devices and advanced vehicle technology.
The law let cities and counties apply to the Indiana Economic Development Corp. for authority to designate an area for high-tech development. The application required cities to have at least one company committed to the tech park that planned to create a "significant number of jobs" and a comprehensive business plan or at least one other partner or program, which could include a university, military installation or facility, or an existing or planned business incubator.
Please enable JavaScript to view this content.