Surprises might be fine at birthday parties, fun houses and romantic getaways—but rarely in medical care, especially when it comes to the bill.
That premise is now law of the land since the federal No Surprises Act took effect Jan. 1. It protects patients from receiving surprise medical bills resulting from unexpected, out-of-network coverage for emergency services, anesthesiology, radiology and other medical care.
The landmark consumer law is already creating huge waves. In recent weeks, emergency physicians in Indiana and elsewhere have sounded the alarm that, since the measure went into effect, large insurers—including Cigna and UnitedHealthcare—have threatened to terminate emergency service contracts if ER doctors don't agree to pay cuts of up to 50% of the current in-network rates.
The doctors say the threatened rate cuts could compromise the quality of emergency rooms and could lead to long waits to see a doctor.
Emergency physicians, who are notoriously independent, are increasingly turning up the heat over insurance reimbursements. They say insurers have refused for years to reimburse them at rates they consider fair, resulting in many ER groups remaining out of network.
"We've struggled over the years," said Dr. John McGoff, a retired emergency physician at Community Health Network and past president of the Indiana State Medical Association. "We set a price [for various medical procedures] and if the insurers didn't agree, we would walk away. … Sometimes it was a bit of a cat-and-mouse game."
As a result, a growing number of Americans treated at hospitals that are part of their insurance networks were getting billed for out-of-network care for at least part of the bill. The proportion of emergency room visits to in-network hospitals that result in out-of-network bills surged from 32% to 42% from 2010 to 2016, according to a 2019 report in JAMA Internal Medicine.
"At some point, emergency physician groups will not be able to adequately staff emergency departments," said the Emergency Department Practice Management Association, a trade group based in McLean, Virginia, in an Aug. 1 statement. "This will lead to holes in the health care safety net which could lead to longer waits for emergency care or the inability to staff emergency departments."
Out of network
A health insurance network is a group of doctors and medical care providers who have a contract to provide services to members of a health insurance plan, usually at rates that are lower than the sticker prices for patients without insurance.
For years, emergency physicians and insurers would often come to loggerheads over rates, resulting in many doctors remaining out of insurance networks.
With the ER doctors out of so many networks, patients who visited an emergency room at a hospital that was in their health network could get a huge, unpleasant surprise in the form of a large bill, often thousands of dollars, from the doctor.
Since the doctor was out of network, the insurer would pay only a small amount, and the doctor would charge the balance to the patient.
But since the No Surprises Act went into effect, out-of-network physician groups can no longer bill in-network patients for the balance of the bill that insurers refused to pay, a practice known as "balanced billing."
Instead, they must work out the difference with insurers through a negotiation process—or, if that fails, through an independent dispute-resolution process set up by the federal government. Either way, the patient is taken out of the equation and no longer receives a surprise bill.
Some experts in health care law say the No Surprises Act is providing much-needed protection for American consumers.
"I think this is a great thing for patients in general," said Matthew Reed, an attorney with Hall Render Killian Heath & Lyman in Indianapolis. "… If you're going to an emergency room in an in-network facility, you shouldn't be scared that you're all of a sudden going to receive a crazy bill."
Consumer protection
The federal law builds on laws enacted in 33 states, including Indiana, that extended a certain level of protections to consumers against surprise out-of-network bills.
Many hospitals and even emergency doctors say they supported the No Surprises Act, chiefly for the protection it gives patients, although they say it doesn't solve the underlying problem.
"Taking patients out of the middle in these situations was imperative," said Brian Tabor, president of the Indiana Hospital Association. "Patients would understandably be frustrated with the hospital even though the disputes were between independent physicians and insurers. But given the extremely low rates that Hoosier physicians are reimbursed by commercial insurers, the solution has to be a balanced one that doesn't further disadvantage providers."
Some emergency physician groups, seeking more leverage, have joined forces with larger companies. In April, St. Vincent Emergency Physicians Inc. was acquired by Vituity, a physician-owned company based in Chicago.
The acquisition means doctors in Ascension St. Vincent emergency rooms at 21 hospitals across Indiana now work for Vituity, a national group with more than 5,000 physicians.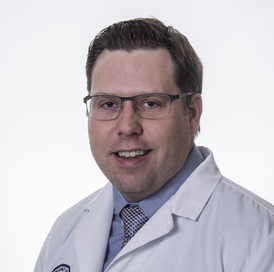 "We needed to partner with a larger, national group that had a bigger scale and better leverage to negotiate with insurers," said Dr. Bart Brown, an emergency physician at St. Vincent Indianapolis Hospital on West 86th  Street, and a board member of the Indiana chapter of the American College of Emergency Physicians.
He added that the situation between small, independent groups of emergency physicians and the huge national insurers, such as Minneapolis-based UnitedHealthcare and Indianapolis-based Elevance Health Inc. (formerly Anthem Inc.), has been "pretty toxic."
The small medical groups "don't have the negotiating power or the time to dispute every bill," he said.
Insurers, for their part, say they support the No Surprises Act because it provides important consumer protection for patients. They point fingers at medical providers for the high out-of-network bills that used to get sent to patients.
The nation's largest health insurance trade group, AHIP (formerly known as America's Health Insurance Plans), released a survey in May that found that, in the first two months of 2022, the law prevented more than 2 million potential surprise medical bills across all commercially insured patients.
"No American should ever face a surprise medical bill that can lead to financial ruin," the Washington, D.C.-based group said in a statement.
Indianapolis-based Elevance Health did not respond to emails from IBJ seeking comment on the No Surprises Act or the company's relationship with out-of-network physicians.
Negotiating tool
But some insurers are using the federal ban on surprise out-of-network bills as a negotiating tactic with in-network providers, according to Modern Healthcare, an industry newspaper.
Blue Cross and Blue Shield North Carolina referred to the No Surprises Act in letters sent to providers in March and November 2021, writing that it would end contracts with anesthesiologists, radiologists, emergency physicians and others unless they agreed to payment reductions of up to 30%, the report said.
UnitedHealthcare requested a 40% decrease in payments, according to a letter the American College of Emergency Physicians sent to the North Carolina congressional delegation in March, the paper said.
In response, UnitedHealthcare said some out-of-network doctors were billing at more than 1,000% of Medicare rates. "The No Surprises Act is bringing greater price transparency to the healthcare system and finally putting an end to the financially crippling surprise bills that consumers have struggled with for years," the insurer told Modern Healthcare.
The issue is even playing out in court, to an extent. In July, a startup that specializes in buying written-off medical accounts sued UnitedHealthcare for $15.1 million, claiming it failed to fully pay St. Vincent Emergency Physicians for services it provided to its members.
Ecure Corp. said the cases in dispute involved medical visits where UnitedHealthcare did not have contracts with St. Vincent Emergency Physicians, and thus were considered out of network. Ecure, whose principal office is in suburban San Diego, said the insurer usually paid part of each claim but typically less than the full amount.
Eliot Listman, CEO of Ecure's operating group, Allia Group, said the potential amount of underpaid claims to emergency physicians across the United States could run as high as $43 billion. "These emergency physicians of all sorts are victimized," he said.
His group has partnered with several medical coding and billing companies, including Indianapolis-based Ciproms Inc., to analyze claims and go after insurers he said have underpaid emergency physicians.
"They give us access to both data and these provider groups, and our interests are very much aligned," Listman said.
Ciproms, for its part, said unpaid and underpaid claim reimbursements from big insurers is a "perpetual problem."
"I think it is important to note that, generally, emergency physicians do not want to be out-of-network," Andrea Halpern Bryan, Ciproms' president and CEO, wrote in an email to the IBJ. "Emergency physicians were in support of the No Surprises Act and were active in advocating for a law that protected their patients."
In another spat, UnitedHealthcare and Nashville-based Envision Healthcare this month each filed a lawsuit against the other in a Tennessee federal court over a disagreement about payments for emergency care.
The two organizations have been out of network with each other since Dec. 31, 2020, after the two parties were unable to reach an agreement over reimbursement rates, according to Becker's Hospital Review.
Envision Healthcare, a physician services company, sued UnitedHealthcare Sept. 8 for allegedly engaging in an unlawful scheme after the split to "enrich its overflowing coffers" by denying emergency room claims for its highest-acuity patients. UnitedHealthcare, for its part, sued Envision Sept. 9, claiming the company "deliberately upcoded thousands of claims" and deceived the payer into overpaying by millions of dollars for emergency care, starting Jan. 1, 2021.
At the root
Part of the problem is that the law did not address the underlying issues in how people get emergency care, some observers say. In emergencies, patients often have no idea in advance whether the ER doctors are in network. Nor can they choose a certain hospital when they are having a medical emergency.
"The root market failure that created the surprise billing problem is that patients lack meaningful choice of provider for certain services," according to a white paper published last year by the USC-Brookings Schaeffer Initiative for Health Policy "In emergencies, patients can unavoidably end up at an out of network facility or being treated by out-of-network physicians."•
Correction: An earlier version of this story contained an incorrect headshot for Dr. Bart Brown. The error has been corrected.
Please enable JavaScript to view this content.