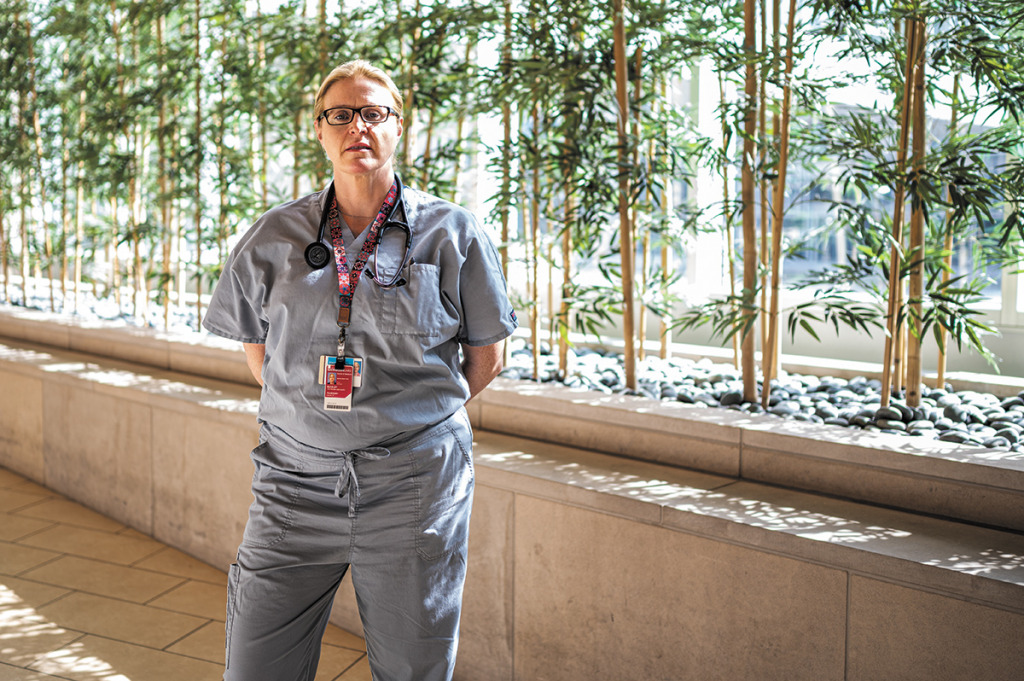 By the time COVID-19 patients get to Dr. Caitriona Buckley, they are often gasping for breath and multiple organs are failing.
Her job, as pulmonologist in the intensive care unit of Indiana University Health's University Hospital, is to keep patients alive even as their systems try to shut down.
In normal times, it's a stressful job. But for the past year, with hundreds of patients arriving in the ICU every month, it's sometimes been overwhelming.
"Seeing these patients coming in very, very sick, and not knowing how this is going to evolve, or when it was going to stop," she said. "All of that adds up to a pretty rigorous and difficult day."
Nothing in Buckley's 18 years of practicing medicine has even come close to the stress of this past year. The big questions always on her mind: How would the patients respond to treatments? And how high would the surges get?
When patients arrive at the ICU, they're often in respiratory failure, unable to breathe. When that happens, Buckley has to begin the ventilation process, placing a tube into a patient's mouth and snaking it into the windpipe, then hooking the patient up to a machine. It's a tough process that usually requires a patient to be heavily sedated.
At the beginning of the pandemic, when the disease was brand new, the work was unpredictable. Doctors, nurses and therapists were learning on the fly. The fear of making a mistake always hung in the air.
"We were collaborating with our colleagues, and coming up with protocols as the data emerged," she said. "There was obviously a huge learning curve as we were taking care of the patients."
For months, her days have started at 7 a.m. and stretched well past dinner time. She works with four residents in a unit that cares for up to 20 patients.
"The one thing that was predictable was that it was going to be busy; we were going to have a lot of patients," she said. "We were going to be stretched. We were going to work hard."
Much of the job is just keeping the patients breathing. Often, that means flipping patients on their stomachs, where the ventilators have the best chance of working, and chemically paralyzing the patients so they stay still.
Sometimes, though, the disease is too far advanced or the patient is too weak.
"We certainly had quite a number of patients expire on a weekly basis," she said.
She is fortunate, she said, to have a supportive husband who is also a physician.
"He kind of understood exactly what I was going through, because he was also on the front lines and seeing these patients," she said. "So we were able to share that."
To blow off stress, Buckley, 50, who lives in Carmel, takes her bicycle out for long rides. During the winter, she put it up on a trainer to pedal indoors. Last year, she logged 5,400 miles—nearly double her normal amount.
"For me, that was my stress reliever," she said. "So that I come to work each day and I can say, 'I'm in a good place today.'"•
Please enable JavaScript to view this content.