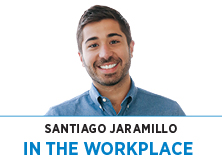 As the pandemic recedes across the United States, we're beginning to experience small doses of the "old normal" in our personal lives. But when it comes to our work lives, there's no going back to the way things were. Even before the pandemic, much of the skilled workforce was starting to value flexibility and purpose above a paycheck, growth opportunities above perks, and meaningful work above prestige.
As I wrote earlier this year, the responsibility of delivering a purpose-driven, meaningful and growth-filled employee experience rests on the shoulders of middle managers. And the companies that will thrive post-COVID are those that invest in helping their managers become better coaches. Coaching—according to coaching management style pioneer Sir John Whitmore—is about "unlocking people's potential to maximize their own performance."
Like how leadership style differs from person-to-person, every manager-coach will have a slightly different approach based on that coach's own personality and those of the people he or she manages. But most successful coaches share a common foundation built on three things.
The first is a deep understanding of the whole person. Getting to know direct reports as whole people doesn't mean knowing all the intimate details of their personal lives. But it does require going beyond the information that's already on their LinkedIn profiles. A manager-coach's main goal is to unlock that person's potential. To do so, it's important to ask questions that get at the heart of the person's passions, personality and preferences. The best time to build this understanding is early in the relationship, but there's never a bad time to ask questions like:
◗ What type of work do you enjoy most?
◗ What kinds of projects energize you and, on the flip side, de-energize you?
◗ How do you prefer to receive feedback?
◗ What are signs that you feel stressed?
◗ How can I support you when you're having a difficult day?
The second is overarching career goal-setting and support. One of the biggest mistakes a manager can make is failing to get to know employees' career goals and how they want to grow as a professional. The best way to build momentum and maximize someone's performance is finding the point where an employee's personal goals overlap with what the organization is trying to achieve.
But this is where the rubber meets the road in terms of a relationship built on trust. For the employee, sharing a career goal that might eventually take him or her away from the organization can feel uncomfortable and vulnerable. It's the manager's job to create a relational environment where employees feel safe to share those goals, and then provide support and resources to help them make progress toward achieving those goals.
The third is regular one-on-one meetings. Whether they occur weekly, biweekly or even monthly, reserving time to meet regularly with direct reports is crucial as a manager-coach. These meetings are an opportunity for collaboration and connection—to catch up on work life, discuss priorities and provide an open forum for questions. They also offer an opportunity to slow down and zoom out.
The best managers dedicate some one-on-one meetings to talking about the big picture—checking in on the employee's progress toward goals and asking how things are going, broadly, at work. My favorite question to ask during these kinds of meetings is, "What's making you come alive at work right now, and how can you do more of that?" I've found it extends an invitation for employees to clarify the work that's most engaging, and, in turn, share how I can help remove blockers to their doing more of that work.
At the end of the day, Zoom happy hours and snack boxes go only so far. But managers who lead, support and help employees realize their potential can have an outsized impact on the employee experience, and, in turn, the world at large.•
__________
Jaramillo is co-founder and CEO of Emplify.
Please enable JavaScript to view this content.