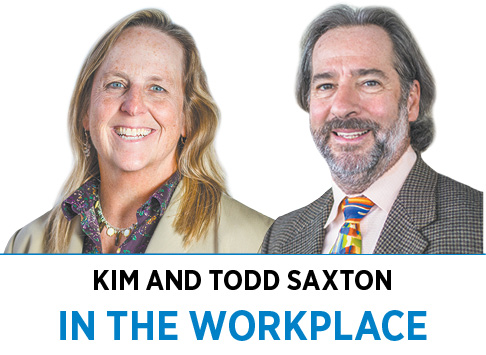 One of our least favorite phrases as business school professors is, "It's just business."
Often, the phrase is used to justify a hard decision—cutting costs or salaries, letting people go, terminating a partnership, or reducing funding or support for a program. But it also tends to imply an element of ruthlessness, greed or self-interest. It suggests that the decision-maker soothes her conscience by rationalizing that the decision was "just business" as she chomps her cigar and stacks up bills. Unfortunately, people who engage in these behaviors are perhaps viewed as good businesspeople—but not very good people.
Sure, being in business involves making tough decisions. Unfortunately, many industries and market segments continue to suffer economically today. This necessitates making tough decisions about employees, strategic initiatives and stakeholders. These choices might need to be made for the company to survive short term. Or they might be made to make it stronger and more viable in the long run.
But it is not just about the mighty dollar. Good leaders know that these decisions are more than "just business." Instead, they recognize that financial and other trade-offs have to be made, particularly in challenging times like today. So, what leads to a strong and sustainable business? We'd like to suggest three aspects leaders need to pay attention to: values, relationships and balance.
Values. In their book "Built to Last," Jim Collins and Jerry Porras talk about the core purpose of the firm and about creating a culture based on values that will persist through the life of the organization.
This idea centers on truly understanding what your business is going to stand for over time, what becomes part of its DNA. How the core purpose is executed might change, but the core purpose does not. Local employer Eli Lilly and Co. has one such core purpose: "Lilly unites caring with discovery to create medicines that make life better for people around the world." That idea started with founder Eli Lilly in 1876. It holds in the decision-making of the company today.
Delivering on that core purpose means knowing what core values are important for the company. Most great companies have a limited number of core values. More important, they use those values in decision-making. Senior leaders model those values. They literally ask themselves: "Given that we have this value, how should we make this decision?" They design reward systems that recognize the use of those values. And they are willing to make decisions that are NOT in the financial interests of the company in order to be true to those core values.
Relationships. The stakeholder theory of the firm recognizes that businesses report to more than just investors or stockholders. External parties such as customers, state and regulatory agencies, partners and others are key constituents. Internal parties such as boards, the leadership team and employees at all levels need to be considered as well.
Fair and transparent decision-making and good communication and expectation-setting help manage these diverse sets of relationships. And leaders recognize that these groups are made up of individuals: people who can help the organization survive and thrive—or sink in turbulent waters. How you treat one stakeholder group will be recognized by others, for better and for worse. And how you treat one individual, regardless of level, reflects on how you treat people in all stakeholder groups. Building effective relationships with these stakeholders makes the company stronger and more likely to show returns to stockholders over time. Sometimes relationships need to come before finances.
Balance. Great companies also are able to balance multiple potentially conflicting interests and impulses over time. As strategy guru Michael Porter describes, strong operational effectiveness, being efficient and using resources appropriately is one part of a successful company. Think of this as "doing things right." But operational effectiveness must be balanced by strategic positioning: a long-term orientation about how the firm survives and thrives in its market and what activities it engages in over time. Think of this part as "doing the right things."
Finding the right balance between the financials and the human beings who make the company great is another area of balance. When trade-offs have to be made and strategic choices point to several alternative paths, values should help guide decision-makers to the right choice.
The essence of capitalism is not pure or greed-based self-interest. It is enlightened self-interest. This means considering the short- and long-term effects of decisions on all stakeholders. We suggest that paying attention to values, relationships and balance can help leaders make hard decisions over time to survive and thrive. Being a good businessperson does not mean you cannot be a good person. It's never "just business."•
__________
Todd Saxton is associate professor of strategy and entrepreneurship and M. Kim Saxton is clinical professor of marketing at the IU Kelley School of Business at IUPUI. The Saxtons are co-authors of "The Titanic Effect: Successfully Navigating the Uncertainties that Sink Most Startups."
Please enable JavaScript to view this content.